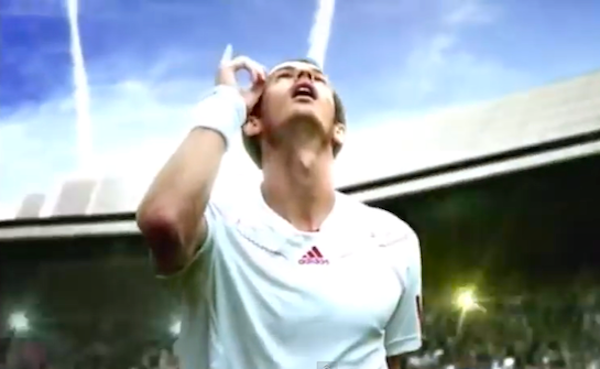 I had a brief wander through the bowels of some Illuminati "whistle blower" sites this morning to see what fresh guff was being fretted over. I came across yet another American site having a go at the BBC, or the British Brainwashing Corporation as they called them. I'm not particularly pro-BBC but in my opinion they seem a lot less dark than some of the more right-wing, dullard US channels. And they're certainly more respectable than The Sun, Daily Mail and Mirror newspapers. That's for darned sure.
The site I looked at today was called Illuminati Agenda and the title of the article was "Subconscious Chemtrail Programming 'Hidden' Within BBC Wimbledon Intro'. Intriguing hey? You can see why I had to click on that can't you? The BBC are preparing our feeble minds by forcing images of chemtrails through our eye balls. Sinister stuff.
The video's at the bottom and as I'm sure you'll agree the advert shows contrails, not chemtrails. For a full discussion on my ambivalence towards chemtrails hit this: CHEMTRAILS: WHAT'S GOING ON AND WHY WE SHOULDN'T BE WORRIED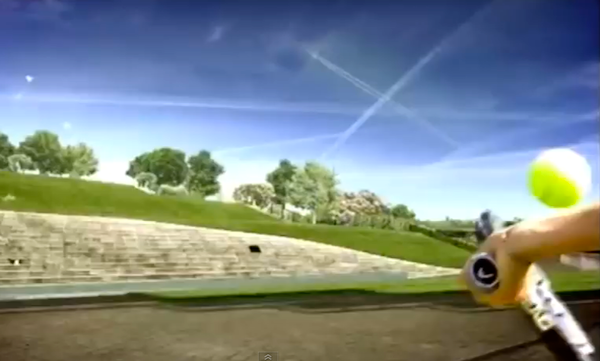 In a nutshell the Illuminati/conspiracy bunch have forgotten that there are incredible numbers of aircraft in the air all day long. They leave these vapour trails and dependant on temperature and wind speed etc they can hang about for a long time and sometimes spread out over large distances if the conditions are right. Do they effect weather? Yes, they do. We don't know how much, but in essence they are massive human made clouds which can stretch for hundreds of miles so they're bound to have some effect.
HOW TO PREDICT THE WEATHER BY CLOUD GAZING

There's around 90,000 flights worldwide on a daily basis so it's inevitable that they will leave some kind of a mark. I'm sure you've seen this video before but it is pretty amazing/ terrifying:
Wimbledon takes place about 10 miles from Heathrow, 25 miles from Gatwick, 40 miles from Luton airport and 16 miles from London City Airport. Contrails are bound to abound. But before you take my word for it, let's see how sinister this Wimbledon advert seems shall we? The blurb on Youtube says to watch out for the image of a craft splurgin out fumes at 0:14 and slowed down at 0:41…. (it's just a plane).
Convinced? Nah, me neither. I'll end with my normal conclusion: there probably are a shadowy elite planning how to rule the earth, there definitely are power-hungry people who'll do anything they can to get control and cash. But if we start making stuff up and exaggerating, no one will believe it when we finally do shout about something that is actually happening. Choose your battles.
MORE:
JAY-Z ROCCA WEAR CLOTHING = ILLUMINATI
BEYONCE IS AN ILLUMINATI NUTCASE
AURORA PROJECT: FACT OR FICTION