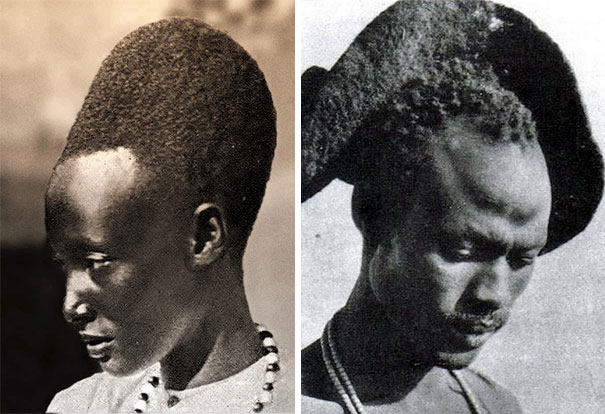 We don't cover all that many fashion topics here at Lazer Horse Towers, but the Amasunzu haircut is a worthy exception. It is wonderful.
The crest-like hairstyle originated in Rwanda; it was traditionally worn by Rwandan men and unmarried women after the age of around 18.
Young men would be chomping at the bit to get their first Amasunzu, it was part of their rite of passage into adulthood.
In fact, men who didn't wear an Amasunzu were looked on with suspicion well into the 20th century; it was considered a noble and refined style.
In a book, written by Marie Beatrice Umutesi, called Surviving the Slaughter: The Ordeal of a Rwandan Refugee in Zaire, it mentions a man who was held for some time in a Rwandan jail and in exile in Burundi because:
"His behavior was considered subversive by the authorities, who faulted him for wearing a beard and not having the required Amasunzu haircut."
Quite literally, he was in trouble with the fashion police.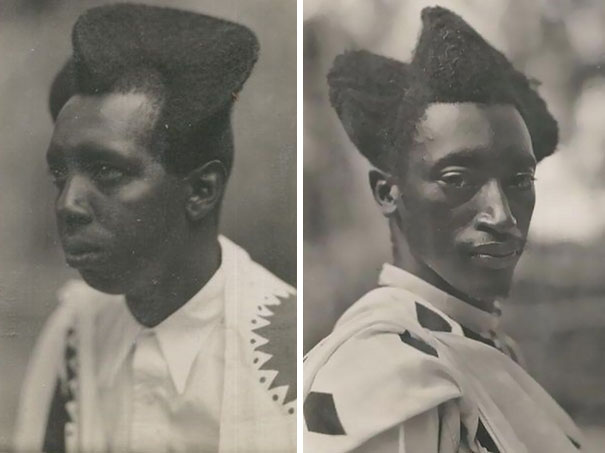 The Amasunzu is much more than a style choice; according to The East African:
"Rwandan etiquette is based on the body's nature. This style was used to reflect important aspects such as might, hygiene and, for unmarried girls, virginity. It was also a way to show class; powerful leaders, nobles and the rich wore the hairstyle."
For young women, the Amasunzu was an advertisement that they were a virgin and available for wedlock. Once they had become married, they would let their hair grow out. Warriors also wore the style, and in this case, it symbolized strength and bravery.
Over time, the Amasunzu declined in popularity. However, fear not, apparently, there has been a recent resurgence in interest. The following pics were taken almost 100 years ago:
MORE HAIR:
A SELECTION OF TERRIFYING EYEBROWS
THE BEST BEARD IN THE UNIVERSE?
THE ORIGIN OF THE WORD "BEARD"