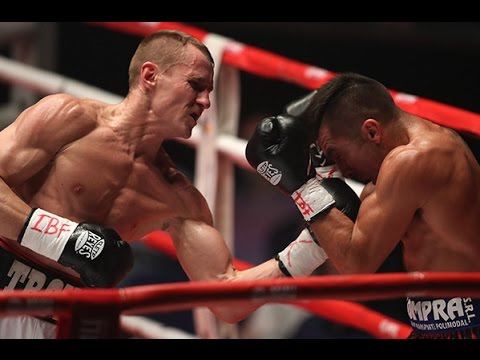 I'm not an expert in boxing, it's not something I've ever paid a whole lot of attention to. I prefer dinosaurs. However, I thought the clip below was worth sharing with you all.
The fight was between the 36-year-old Russian, Eduard Troyanovsky and the 29-year-old Japanese fighter, Keita Obara.
Troyanovsky has held the unified IBF and IBO light-welterweight titles since 2015. Obara, although a relative unknown, is renowned in Asian boxing circles for his "heavy hands." In the following fight, Obara didn't get to use those heavy hands as much as he would have probably liked.
Obara does not fair well at all; he gets knocked right the way out of the ring. Impressive fighting skills from Troyanovsky:
MORE FIGHTS: