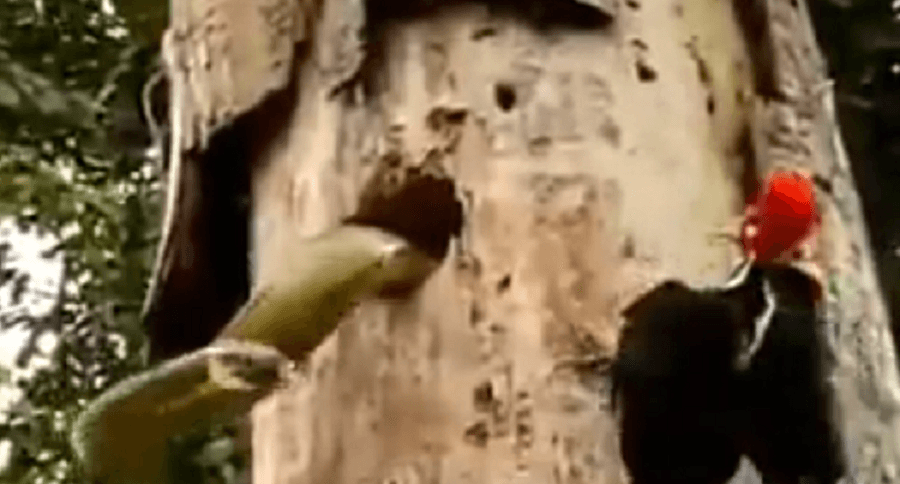 Woodpecker vs. snake? Yup. It's not a battle I expected to watch this morning, but that's the internet for you; a surprise at every turn.
I don't know how the snake got the woodpecker so riled up, but he is clearly furious – and fearless. You don't take on a snake just for a laugh, so I'm assuming that the reptile either ate the woodpecker's eggs, or looked like he was going to.
There is no clear winner here, and both of them must have picked up an injury or two.
Check this out:
When you consider that the snake has needle like teeth and that a woodpecker can peck holes into hardwood, its surprising that either of them survived that scrap.
What a monumental animal ruckus, total respect to the gutsy woodpecker and kudos to the brave green snake.
MORE ANIMAL FIGHTS