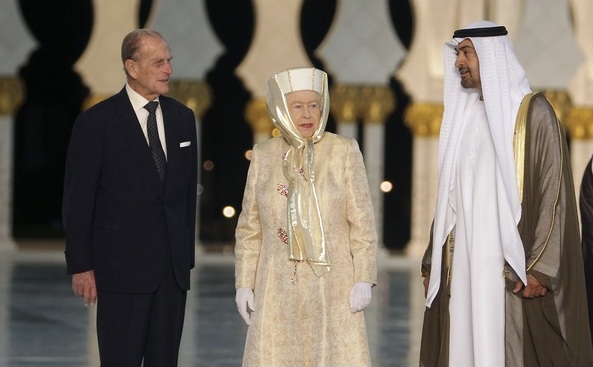 If you go far enough back in time we're all related to each other, and the bacteria in our own guts. But, this is a pretty weird and cool connection. The Queen can trace her lineage back to Muhammad. You couldn't make it up, could you?
If you're going to trace bloodlines back over a thousand years or so you're going to come across some challenges and surprises. To some this might come as the mother of all genealogical surprises. Many of you will already know about this interesting genealogical theory, but I didn't until this morning, and I wonder if old misery chops Farage has heard the rumours.
Burke's Peerage has provided authoritative genealogical records of historical families for over 188 years. Although it's difficult to be 100% sure about anything that happened so far back in time, Burke's Peerage is happy to claim that good old Elizabeth II has the Prophet Muhammad's blood running through her veins.
To me, personally, it makes no odds whether the faux figurehead of our crumbling isle has this interesting connection or not, but I'm sure there are plenty of boneheads recoiling in horror at the mere thought of such a thing. As I said, you can't prove the connection in a rock solid way, but here's what Wikipedia says about the matter:
A connection from Muhammad, entering the British line through Infanta Isabella of Castile, has been endorsed by Burke's Peerage, as per a letter written by them to the Prime Minister of the U.K. in 1986. The connection hinges on Zaida of Seville, who, for this connection to be true, needs to be daughter, wife and mother, respectively, of King Al-Mu'tamid ibn Abbad of Seville, King Alfonso VI of León and Castile and Sancha Alfónsez (wife of Rodrigo González de Lara). This line goes through Maria of Portugal. Other lines of descent from Muhammad go through María de Padilla, Isabella of Barcelos and the wife of Anselm Franz, 2nd Prince of Thurn and Taxis (father-in-law of Charles Alexander, Duke of Württemberg, patrilineal ancestor of Mary of Teck).
And this from United Press in October 1986:
Mixed in with Queen Elizabeth's blue blood is the blood of the Moslem prophet Mohammed, according to Burke's Peerage, the geneological guide to royalty. The relation came out when Harold B. Brooks-Baker, publishing director of Burke's, wrote Prime Minister Margaret Thatcher to ask for better security for the royal family. "The royal family's direct descent from the prophet Mohammed cannot be relied upon to protect the royal family forever from Moslem terrorists," he said. Probably realizing the connection would be a surprise to many, he added, "It is little known by the British people that the blood of Mohammed flows in the veins of the queen. However, all Moslem religious leaders are proud of this fact."
Brooks-Baker said the British royal family is descended from Mohammed through the Arab kings of Seville, who once ruled Spain. By marriage, their blood passed to the European kings of Portugal and Castille, and through them to England's 15th century King Edward IV.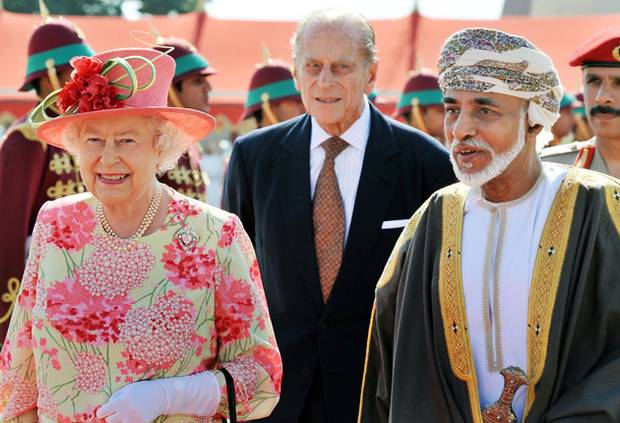 Whether you want to believe it or not, it's one in the eye for those who want to "keep Britain British." Of course, an argument as flimsy as "Britishness" hardly needs any more holes poking in it, but I always enjoy a bit of UKIP baiting. The blood of current British citizens is a mish mash of nationalities from across the earth. Even those that can trace their whiteness back through ten generations will have come from farther afield at some point.
There is no such thing as a British bloodline.