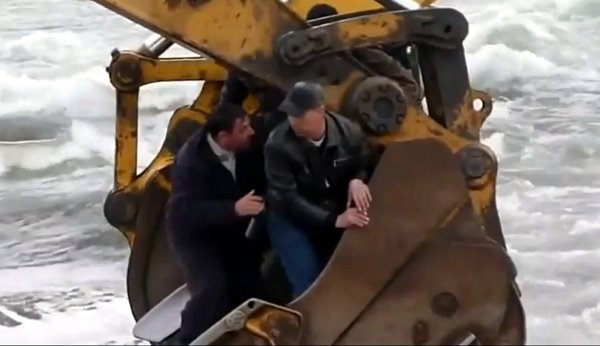 Russians are nothing if not resourceful. The video below shows this trait off to it's fullest. The scene takes place at Nyarmayaha River near the coal-mining town of Vorkuta where some Siberian travelers were dealing with (very) bad road conditions and (very) high waters.
The Siberians are not easily put off though, they didn't let a little thing like a potential drowning stop them moving on though. Oh no. They thought way, way, way outside of the box and came up with this ingenious plan.
This is amazing. Two diggers, twenty people. Go. (ADVICE: turn the sound down on the video, the music is annoying).
MORE FROM RUSSIA:
PHOTOS OF BEARS IN RUSSIAN STREETS