She doesn't do herself any favours with photo shoots like this…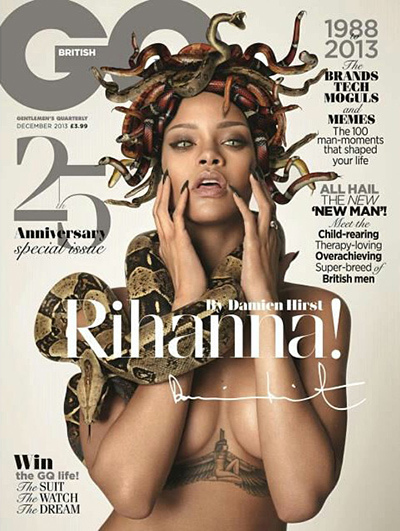 …or this image of her being possessed by a demon…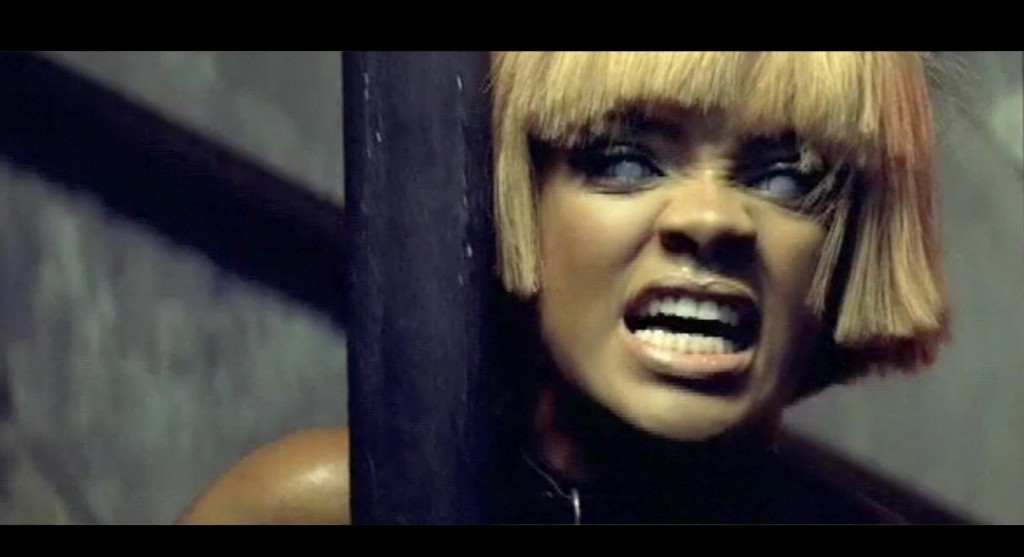 But why would she want people to stop thinking she was a mad demon possessed Illuminati songstress? I imagine the record execs that dress her up in all this garb are loving the free press they're getting.
On another site I found the following images drawing similarities between Kubrick's Clockwork Orange film, Rihanna's "You Da One" video and a genuine masonic lodge. The masonic lodge in the top right looks pretty cool, doesn't it? Apparently the chequered floor symbolises a fusion of opposites.
I mean, Rihanna is dressed up as the Clockwork Orange character, but he's just that, a character. Does that really mean she is a rapist and murderer following Satan's rule?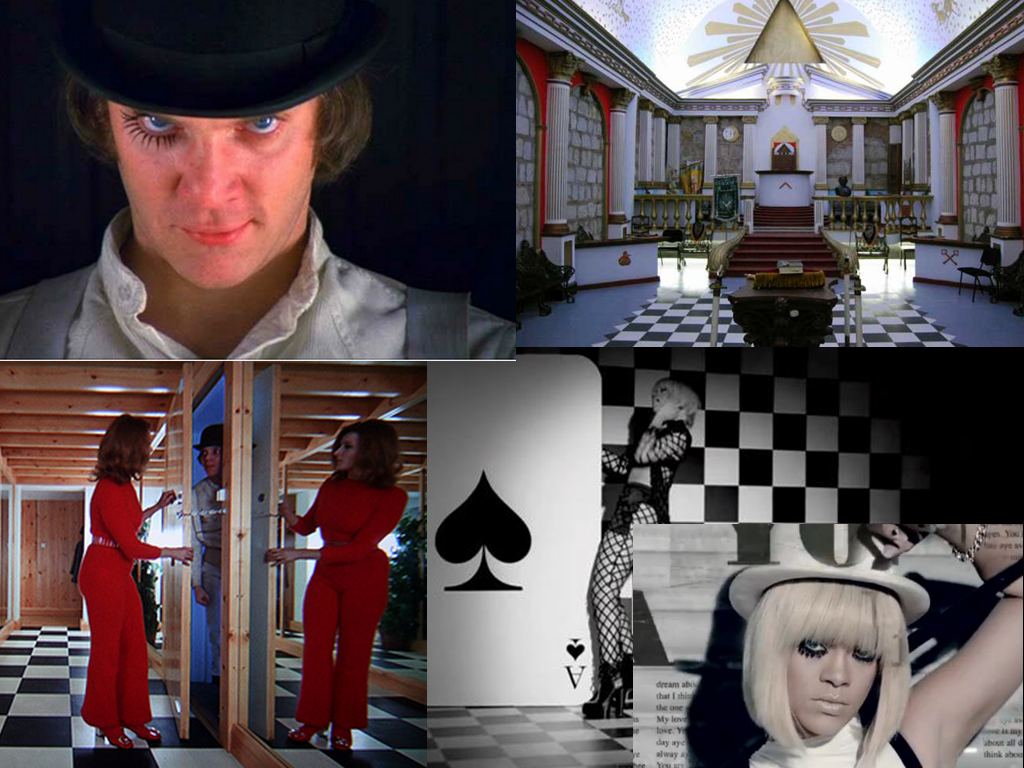 These guys are obsessed with her being evil though and there's nothing you can do to stop that it would seem. Case in point: here's a ten minute clip where a guy called Lenon Honor shows us how Rihanna's video for the chirpy pop hit 'Umbrella' is actually about rape and demon possession, and features a representation of Rain Man himself. It's worryingly thorough. I wouldn't bother watching all of it but it is strangely mesmerizing…
And just to round things off nicely, in psychological circles it is now pretty well considered that subliminal messages don't really work. So even if the Illuminati are trying to bombard us with symbolism, it probably doesn't do anything anyway… now go back to sleep.
Here's a video of my take on the matter:
READ NEXT:
THE REAL HISTORY OF THE ILLUMINATI
MORE ILLUMINATI SYMBOLISM GONE MAD