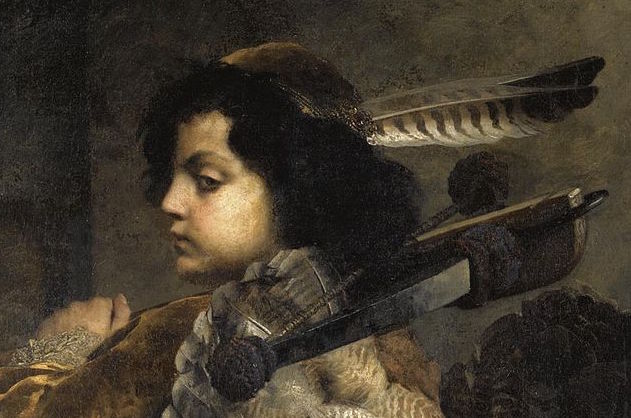 Ferdinand Keller was born in 1842 in Karlsruhe, Germany. His father, who was a civil engineer, was awarded a contract designing infrastructure in Brazil in 1857. Ferdinand and his brother Franz accompanied him.
They stayed in Brazil for 4 years; Keller spent this time learning to draw, inspired by the tropical landscape that surrounded him. His early exposure to Brazilian light and shade heavily influenced his style and the mood of his future paintings.
Upon return to Germany, he joined the Academy of Fine Arts in Karlsruhe, where he studied with Johann Wilhelm Schirmer, the former Director of the Academy and an influential landscape painter. Following Schirmer's death, he studied with Ludwig des Coudres, a history and landscape painter.
Keller was unhappy at the Academy and took private lessons in the studio of Hans Canon. Also, in 1866 and 1867, he took painting trips to Switzerland and France. His first critically acclaimed painting was The Death of Philip II, which was displayed at the International Exposition — the second world's fair, held in Paris in 1867.
From 1867–1869, Keller lived in Rome, where he shared a studio with the German classicist painter, Anselm Feuerbach.
In 1870, he began teaching portrait and history painting at the Karlsruhe Academy and was appointed a Professor in 1873. And, from 1880–1913, he served as Director of the academy.
In Keller's spare time, he provided curtains and other decorations for the new Karlsruhe Court Theater and the Dresden Semperoper. His decorations for the King Carl Hall at the Landesmuseum Württemberg pleased the King so much that he awarded Keller a title of nobility.
He was commissioned to paint a wealth of wealthy nobility, living and dead, including Ludwig Wilhelm of Baden (also called the Türkenlouis, an imperial general), Kaiser Wilhelm I (the first German emperor), Friedrich III, Wilhelm II, and Grand Duke Friedrich I of Baden.
Frederick I, Grand Duke of Baden, commissioned him to paint the History of Baden, now on display at the Staatliche Kunsthalle Baden-Baden.
His etchings have also been used to illustrate numerous books. Although, while he was alive, his portraits were his most well-known work, it is his semi-mystical landscapes that now receive the most attention.
He died in 1922 in Baden-Baden. Today, a street in Karlsruhe is named after him and some of his 150+ works are displayed widely, including the Fine Arts Museums of San Francisco.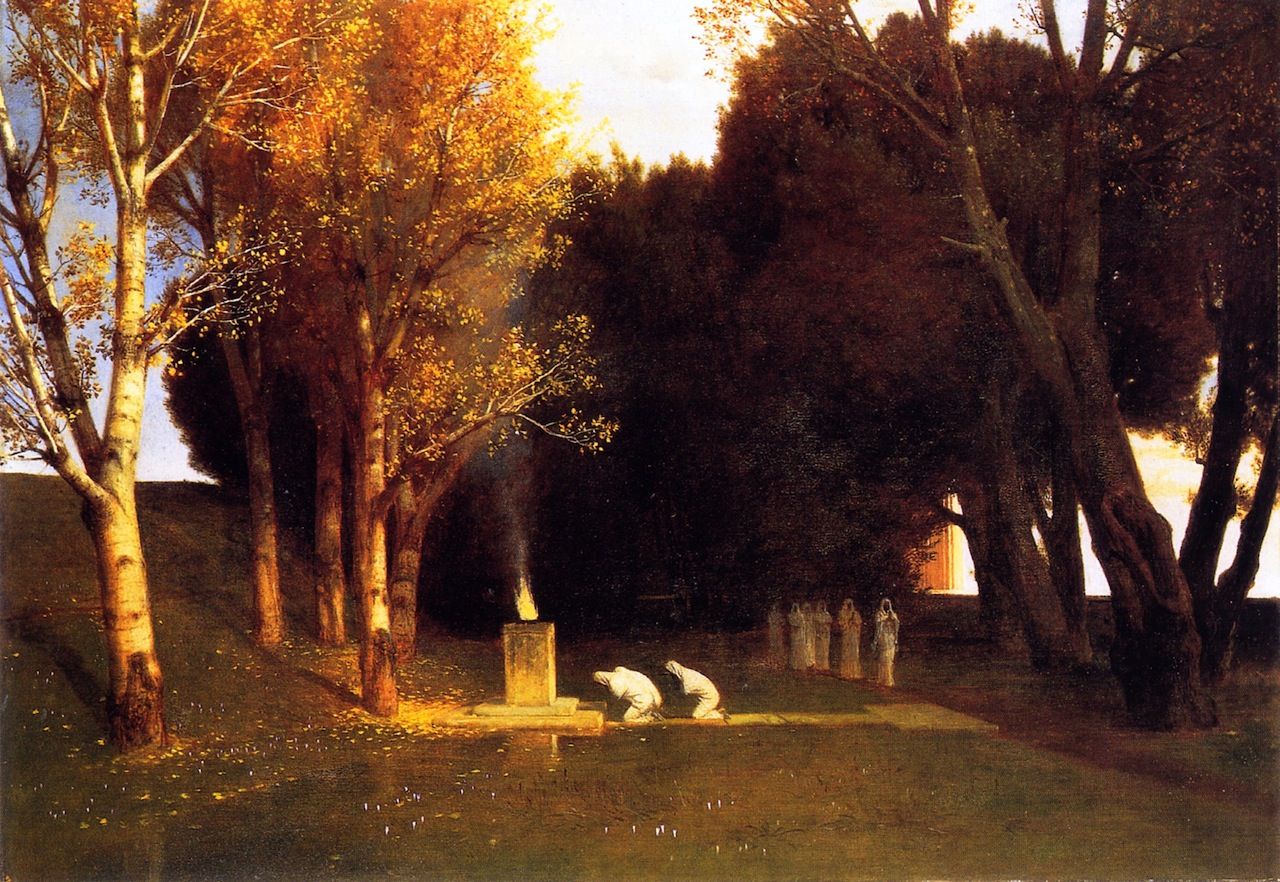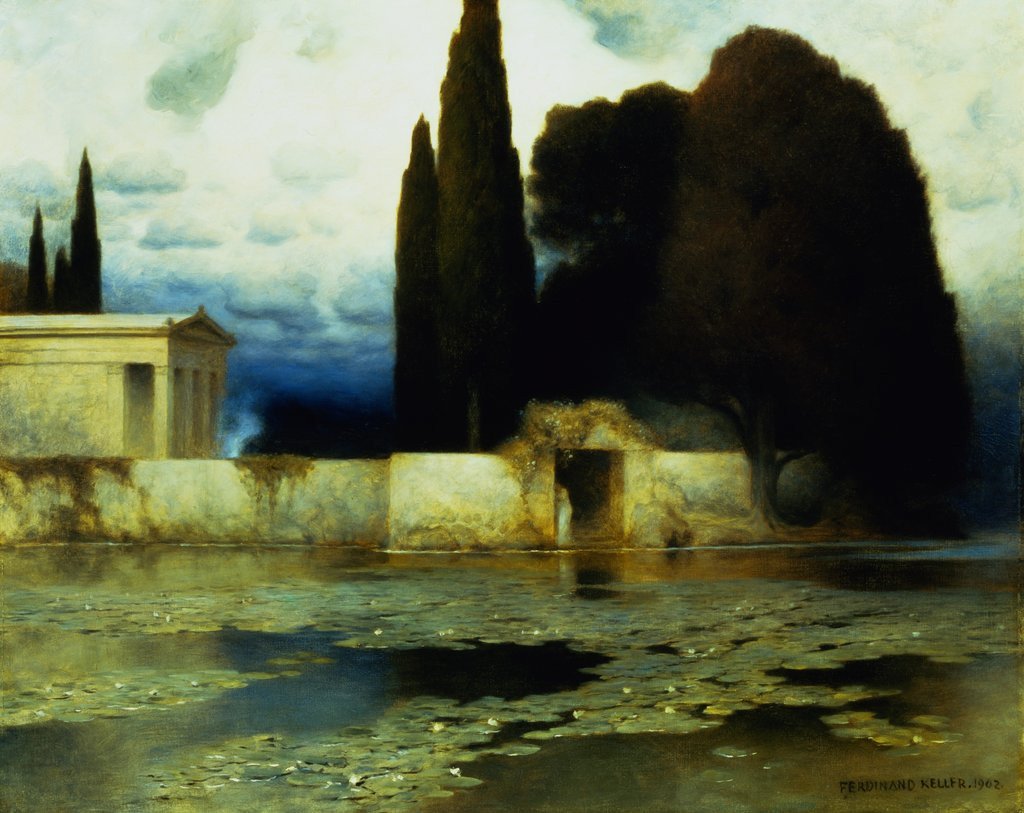 MORE ART:
CREEPY ART BY MURDERED POLISH PAINTER