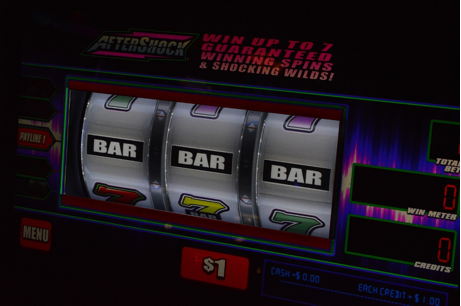 Image source: Pixabay
If you ever thought that slot games with historical themes are a thing of the past, reserved for old-fashioned arcades, you could not be farther from the truth. In fact, historical themed games, in general, are enjoying the most fruitful and popular period since their inception. Furthermore, the increased demand has given developers the opportunity to experiment with various gameplay mechanics and graphic styles.
Each slot machine, which is themed on the ancient world, imperialism, the Roman Empire, the Viking Age and other historical phases, has its own take on the periods it is inspired after. Some contain truthful renditions of the era – or, at least, as truthful as they can be in a slot machine context – or ironic, cartoonish reproductions which, as amusing and weird as they are, capture the spirit and atmosphere of the times. Without further ado, here are three engaging slot games with historical themes.
Caesar's Empire
What better way to kick-off this article than where most of the meaty historical facts sit, with a slot game themed around the Roman Republic? Caesar's Empire allows you to symbolically take control of the Roman army, conquer new lands and get a fair share of the spoils of war by spinning the slot reel.
As is the case with the majority of historical slots, this one uses a relatively cartoonish graphics style, with the added benefit that it perfectly captures the spirit of the era. The symbols depict Julius Caesar himself, as well as Cleopatra, the Coliseum (which wasn't even built when Caesar was consul, but we will let this slide for now), a Trojan Helmet, swords, shields and other era-appropriate imagery.
As for the gameplay itself, similar to the slot machines offered by Harrah's, it plays like a regular game of this type, with a few interesting mechanics. Julius Caesar is the wild symbol, while the Coliseum represents the scatter. The wild symbol can gradually increase payouts by substituting other missing symbols or losing combinations. Upon hitting a combination completed by a wild, players will receive a 3X multiplier. Other than that, players can unlock ten bonus rounds, through which you can double your winnings if you place a smart bet.
Cleopatra
Fittingly enough, the next historical themed slot game we will feature is called Cleopatra, the last queen of Egypt and Caesar's one true love. Developed by International Gaming Technology, a respected slot game developer, Cleopatra is an enticing, engaging virtual gambling game that will keep you hooked for hours on end.
From a gameplay perspective, Cleopatra is mainly based on old school slots machines that you will typically find in any regular casino. However, the main difference here is that instead of coming with just three reels, Cleopatra offers the chance of spinning five. Furthermore, this particular game provides players with 20 pay lines to bet, with each being activated by ''dropping'' a coin in the slot.
Another thing that sets Cleopatra apart from other games of this type is how graciously the developers combined its Ancient Egypt theme with the gameplay mechanics. The game borrows imagery specific to the rich culture of Ancient Egypt and blends them with typical slot mechanics – to give a brief example, the Sphinx represents the scatter symbol.
To activate the bonus round, which consists of 15 free spins, you will need to hit at least three scatter symbols. If you are particularly lucky and hit the right combination during these bonus rounds, you can get up to a maximum of 180 free spins. The more free spins, the better, as hitting winning combinations while the bonus rounds are still on-going can potentially triple your winnings.
Spartacus: Gladiator of Rome
Everybody knows the story and exploits of Spartacus, the famous Thracian gladiator who impressed the entire world his military genius and legendary fighting skills. And naturally, this slot game inspired after Spartacus will let you relive his accomplishments.
The game's symbols depict Spartacus himself, Helmets, Lions, Shields, Swords, and several female gladiators. Similar to the Caesar themed game we have featured above, the game's scatter symbol is represented by the Coliseum, while the wild symbol is the game's official logo. The game offers 100 paylines, which you can unlock by investing as little as 0.50 for two lines. As with every typical slot game, it offers plenty of bonus rounds and side objectives that you can accomplish in order to triple your winnings.
Conclusion
Slots games had an interesting evolution, with today's developers incorporating various themes in order to make them more engaging. If you are a fan of slot games and history, these three titles will surely satisfy both the casual gambler and history buff that sits inside.