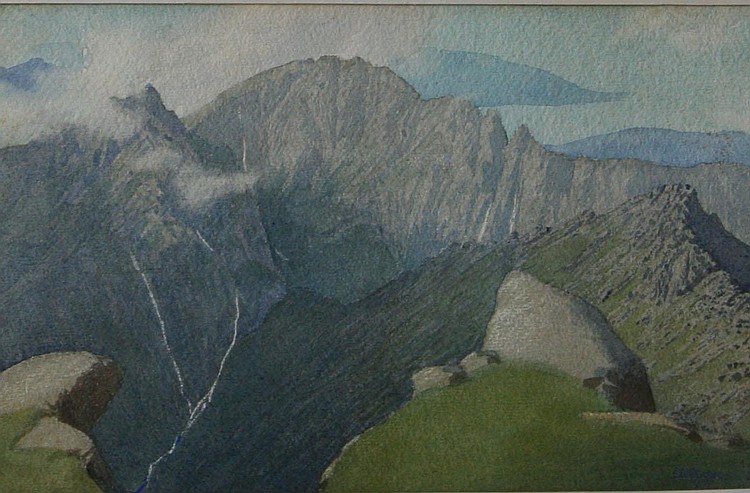 I've covered a fair few artists on Lazer Horse over the years. In general, they're relatively easy to research, Wikipedia has done a significant amount of the leg work already. Delmar Harmood Banner (1896-1983), however, is a different story.
It's easy to find examples of Banner's work for sale, but details on the writer, painter, and lay preacher's life are much trickier to come by. I even had to visit webpages beyond the front page of Google — unheard of. I did find some information in the end, but it was sparse.
Delmar Harmood Banner was born in Germany but studied his craft at Cheltenham, Oxford, and the Regent Street Polytechnic School of Art from 1919 to 1927. He settled in the Lake District, at Little Langdale, Ambleside, where he was clearly inspired by the scenery.
According to one source, he was homosexual, but married a Brazilian sculptor — Josephina de Vasconcellos. They remained together for the rest of his life. Banner was an Anglican lay preacher, which shocked Vasconcellos' parents who had banned talk of religion in the home. He seems to have influenced her heavily and, after the marriage, her art became more heavily infused with religious themes.
The couple became close friends with Beatrix Potter; here's a portrait of Potter painted by Banner: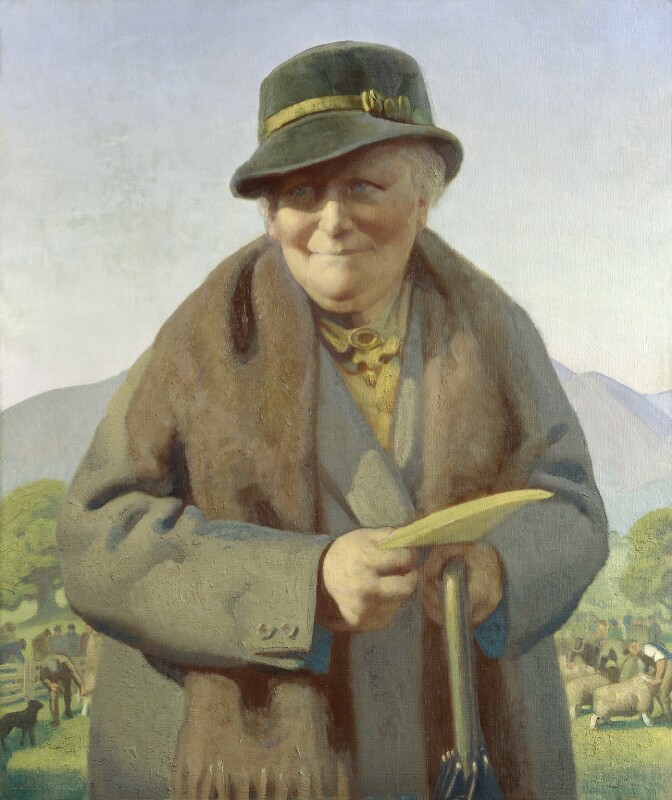 The couple adopted two boys and helped found the Beckstone Centre, an Outward Bound-type facility for disadvantaged boys at Beckstones in the Duddon Valley. He is buried in Langdale cemetery, next to his two adopted sons, Brian and William Banner.
Here are some of his works: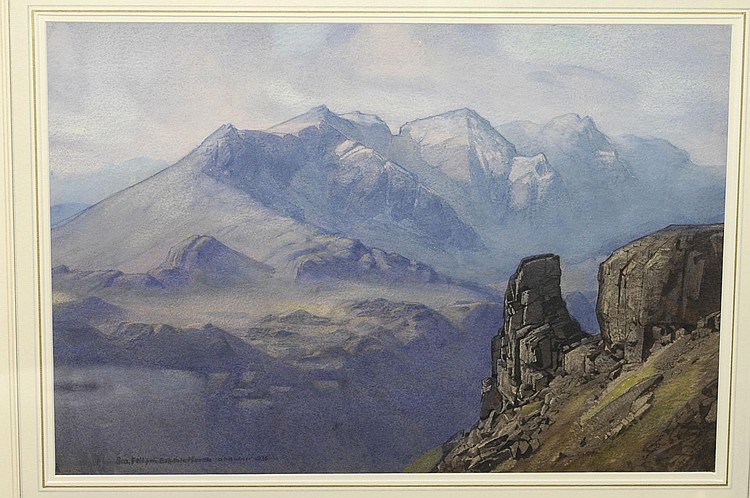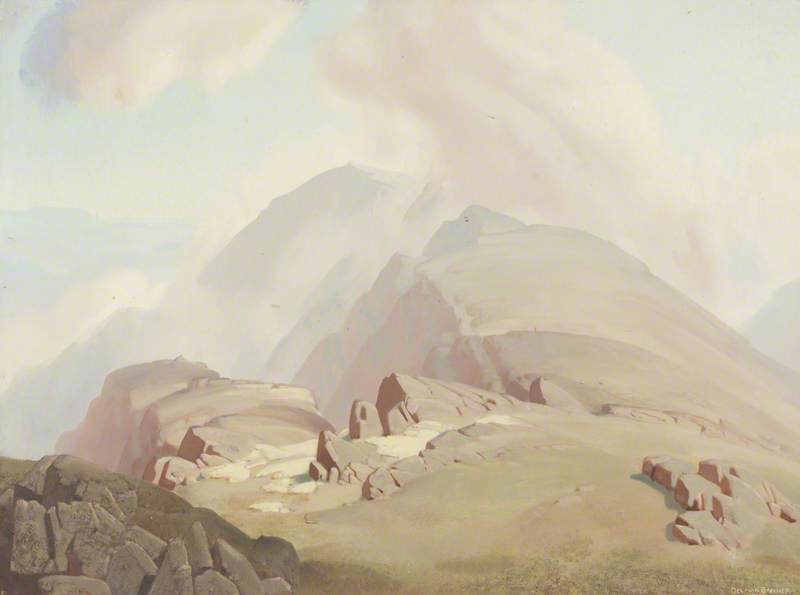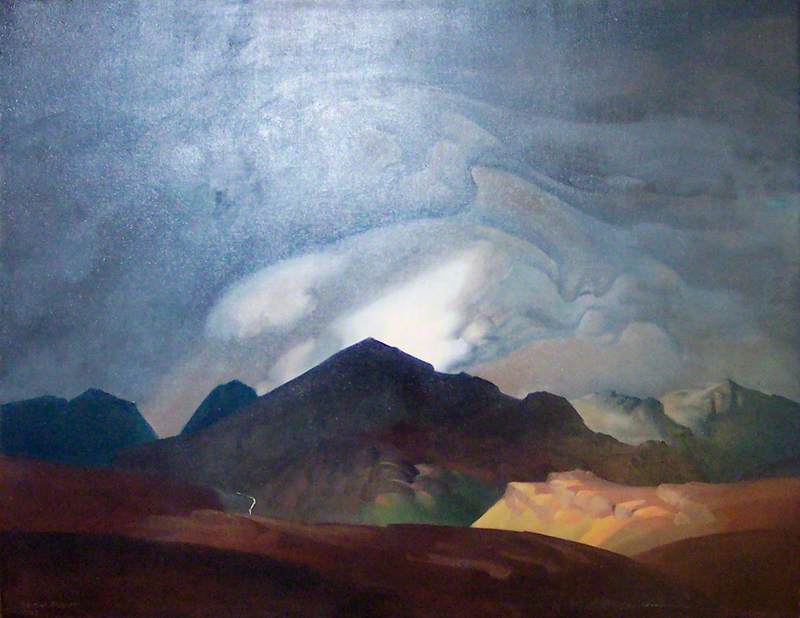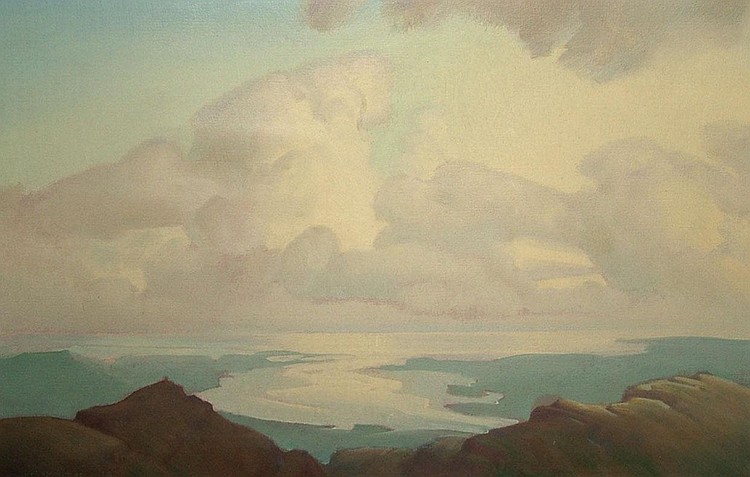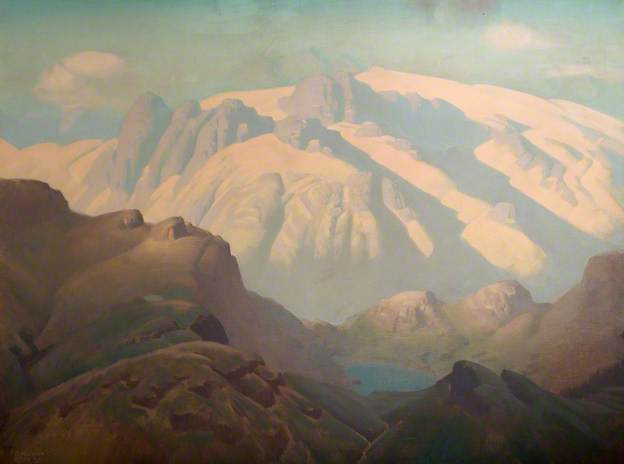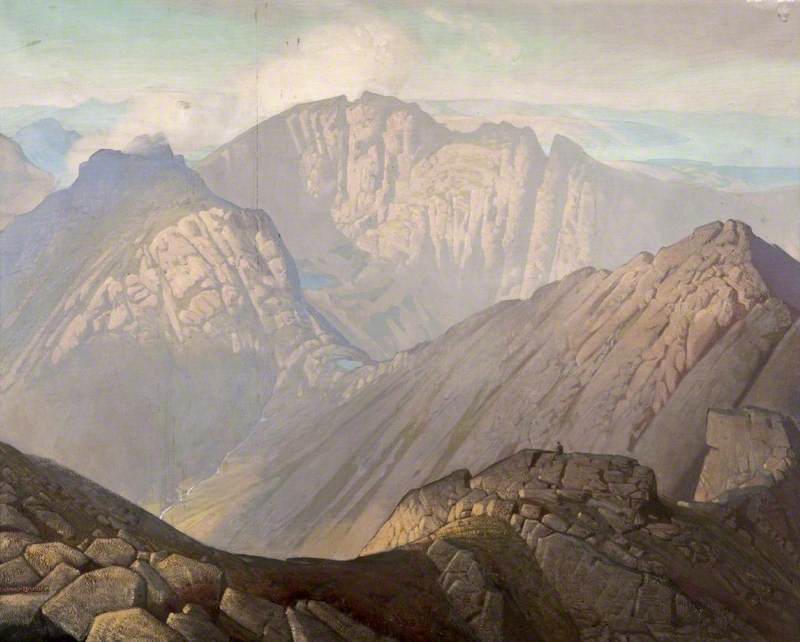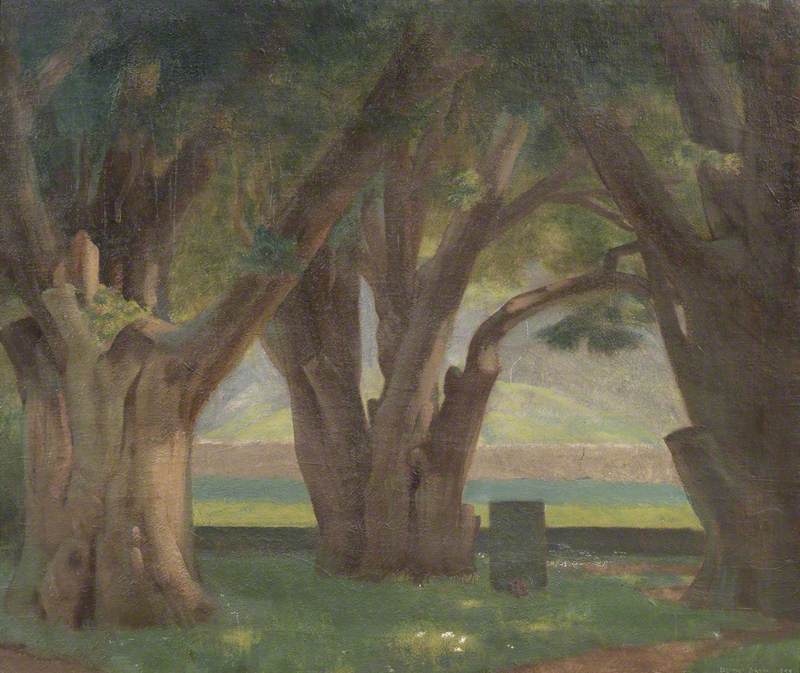 MORE ART:
RAJA RAVI VARMA: AN INDIAN MASTER
JACOBUS HENDRIK PIERNEEF'S AFRICAN LANDSCAPES