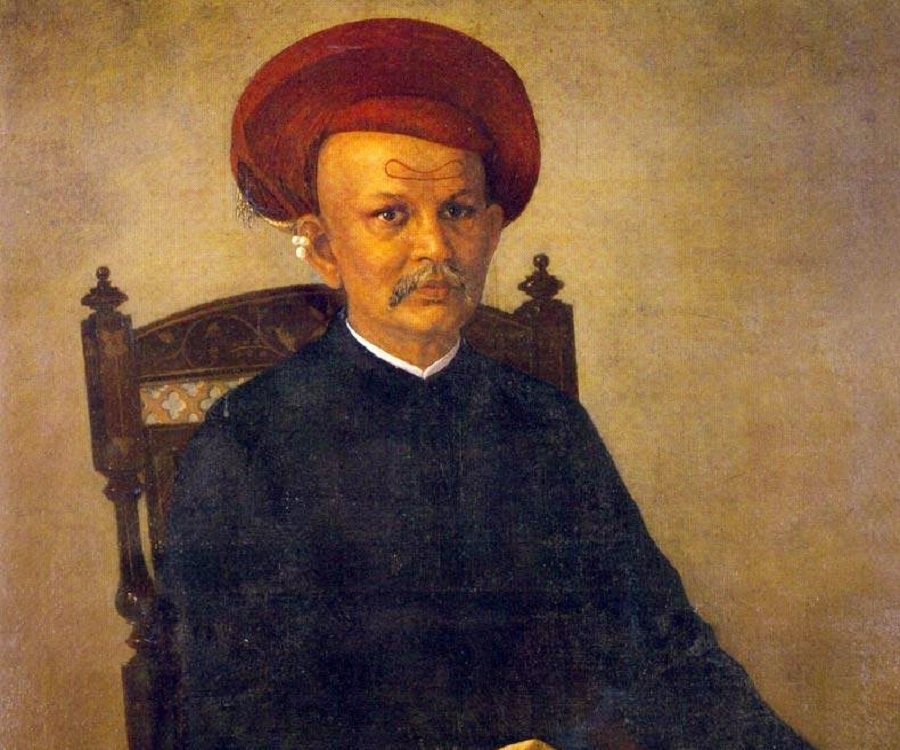 Raja Ravi Varma (1848-1906) is one of the most celebrated Indian artists. He won the hearts and minds of the Indian people, past an present.
Varma became popular for two important reasons. Firstly, his works used European styles but in an unmistakably Indian way. This new approach was a breath of fresh air as far as some Indian critics were concerned.
Secondly, Varma produced swathes of affordable lithographs of his paintings, making his work easy to purchase and enjoy by the common man. This accessibility made him a hit with a much wider portion of Indian society than most of other artists around at the time.
Because of his reliance on Indian religious themes and his abundance of affordable works, his paintings hang in house-based shrines across the subcontinent of India. People literally worship before his paintings.
Raja Ravi Varma was closely related to the Travancore royal family in the deep south of India. Later in his life, two of his granddaughters were adopted into the family, and today, the Travancore family consist entirely of his descendants.
Varma's work was widely acclaimed outside of his mother nation, too. He won an award in Vienna in 1873 and displayed his paintings in Chicago in 1893 for the World's Columbian Exposition where he won three gold medals.
Here are some of his wonderful works:
MORE FROM INDIA:
RETRO BOLLYWOOD HORROR FILM POSTERS
AWESOME HAND-DRAWN INDIAN FILM POSTERS
RARE PHOTOS FROM 19TH CENTURY INDIA