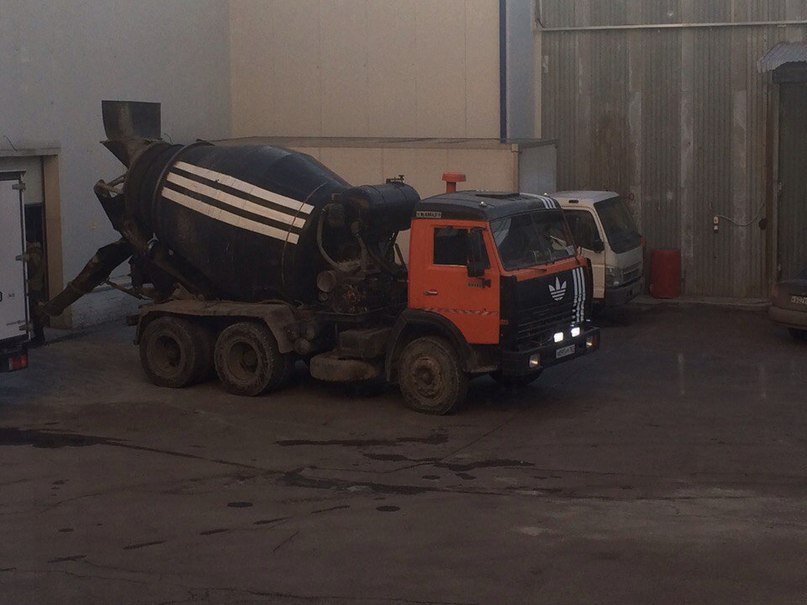 Yes. I have more photos for you. If I do say so myself, this is quite possibly the best episode to date. There's so much great stuff flowing from Russia at the moment. I can't wait to share it with you all.
We've got all the bases nailed shut: low fi life hacks, excellent Russian driving, a train adapted to ride on the road, chickens in coats, a huge fish with kittens on it… everything, really… a Putin-scented candle, yup, everything's here… I mean, that's an Adidas cement mixer above – from that picture alone, you can assume we are covering a lot of ground today.
Let's start with this entirely hilarious video clip. Everything collapses into bedlam so very, very fast:
Rolling rolling rolling rolling pic.twitter.com/OelEVnzwj1

— English Russia (@EnglishRussia1) December 5, 2016
Strong start, right? Well, scroll on down for plenty more Russian wonders:
I'M VERY FASHION, TOO.
MORE FROM OUR RUSSIAN PALS:
AWESOME PHOTOS FROM RUSSIA WITH LOVE: PARLIAMENT EDITION
AWESOME PHOTOS FROM RUSSIA WITH LOVE: SOCIAL MEDIA EDITION
AWESOME PHOTOS FROM RUSSIA WITH LOVE: POLICE FAILS