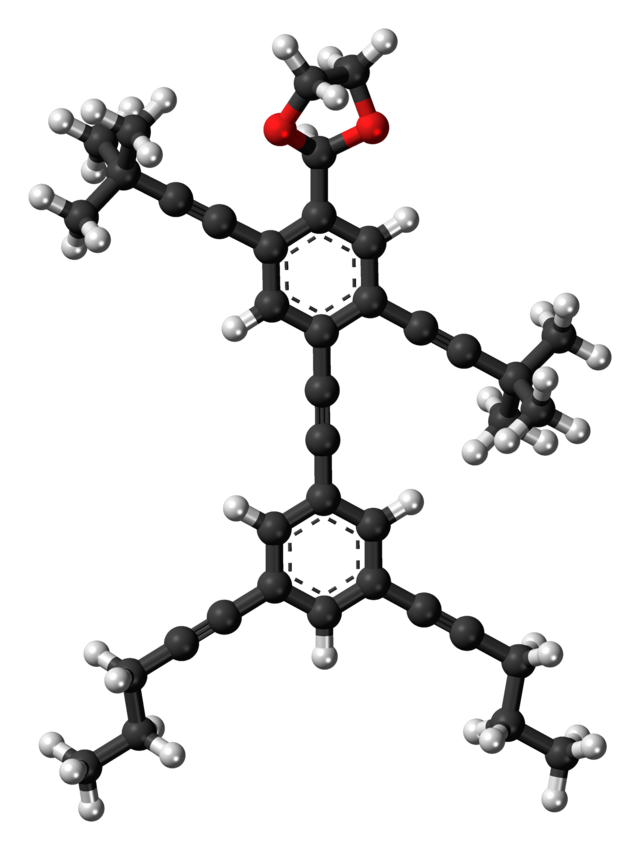 NanoPutians are a series of organic chemicals that were designed to inspire children about science. At least that's the official line. I'm pretty sure a bunch of scientists were just mucking about for their own enjoyment but couldn't get funding until they mentioned "education" in there somewhere.
James Tour et al first produced NanoPutians in 2003. At first glance I liked to think they just carried the bits and bobs around with tweezers and stuck them together with bluetac, but apparently the process was a little more involved.
If you're thinking of having a go yourself, here are the ingredients for a NanoPutian: you'll need two benzene rings connected via a few carbon atoms for the body, four acetylene units each carrying an alkyl group at their ends which represents the hands and legs, and a 1,3-dioxolane ring as the head.
Have you assembled the items? OK, let's begin…
1) Make The Upper Body

2) Make The Lower Body

3) Stick Them Together

Simple as that folks. Blue Peter was nailing this back in the 70's.
It didn't end there though, James Tour was not satisfied with just one human-shaped compound; the team went on to create a dazzling array of pointlessly wonderful humanoid chemicals including NanoAthlete, NanoPilgrim, and NanoGreenBeret…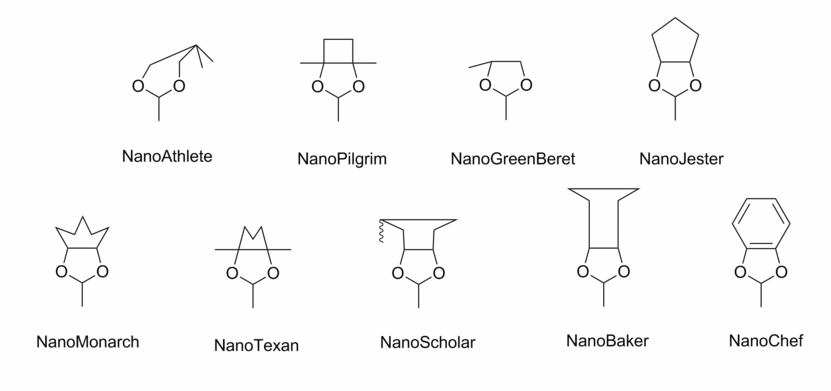 Whether the children that were shown these modern miracles went on to become scientists or not I don't know, but I bet James Tour et al still smile whenever they daydream about these enchanting NanoPutians.
MORE SCIENCE:
OLD MEDICAL AND SCIENCE DRAWINGS