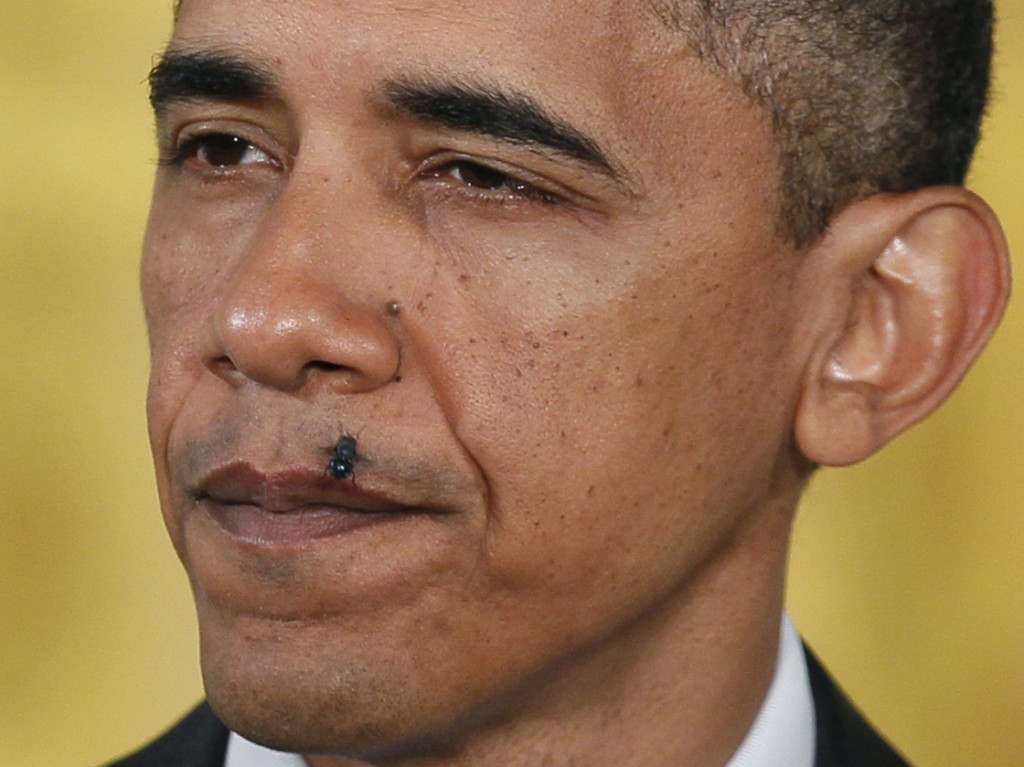 This is my first post about Obama, whether you love him or hate him, or are ambivalent towards him like me, he sure has ruffled some bald eagle feathers. This is an old video from 2011. He's doing a press conference or some shizzle and some religious zealot starts shouting about the Lord in a quiet moment. Nothing unusual I guess, it's America after all, although having said that he doesn't seem to have any back up at the venue, so they ain't all bad.
It's quite an inappropriate outburst at such an event and therefore pretty darned funny. The reason it caught my attention was the mad rant under the video by user faceintree:
"WATCH THE TRANSFORMATION IN OBAMA'S FACE AS HE IS CONFRONTED WITH THE 'HOLY NAME OF JESUS'. SCRIPTURE SAYS DEMONS BELIEVE AND TREMBLE… NOTICE HOW HE ROBOTICALLY REPEATS THE PHRASE… BUT THE 'SMIRK' ON HIS FACE REVEALS THE DEMONIC SPIRIT WITHIN HIM, LOOKING OUT OF THOSE BLACK, EVIL EYES! GOD IS NOT THE AUTHOR OF CONFUSION – SATAN IS."
Jeeeeez. That's a bit much isn't it? He seems to handle the distraction fairly well I thought? What was he supposed to do? Paint himself white and start autoflagellating?
He also posted a video of Hillary Clinton "shape shifting" with the quote:
"DONE IN BLACK AND WHITE TO HELP YOU SEE HILLARY'S SHAPESHIFTING WHEN SHE WAS UPSET AND LYING TO CONGRESS OVER CHRIS STEVEN'S DEATH (WHICH SHE AND OBAMA WERE BEHIND… CHRIS KNEW TOO MUCH)."

Don't watch all of it, literally nothing happens. Just a close up of her face. Nothing more. Retards.
Lastly, amongst his personal YouTube drivel there's this video by some other nutter about Obama having flies on his face in a couple of photos. Which obviously means he is DEMONIC. Of course, because flies are evil, and not a very common occurrence in our environment at all. This is what he had to say about this:
"THIS IS A PATTERN WITH HIM AND FLIES. WASHINGTON D.C. IS LOADED WITH DEMONIC SPIRITS AND THE ELITE RITUALS THEY HAVE IN THE WHITEHOUSE FORTIFY THE PRESENCE OF DEMONS. NOT A GOOD OMEN AT ALL TO SEE FLIES (PRINCES OF DEMONS) WANTING TO STAY WITH PRESIDENT OBAMA."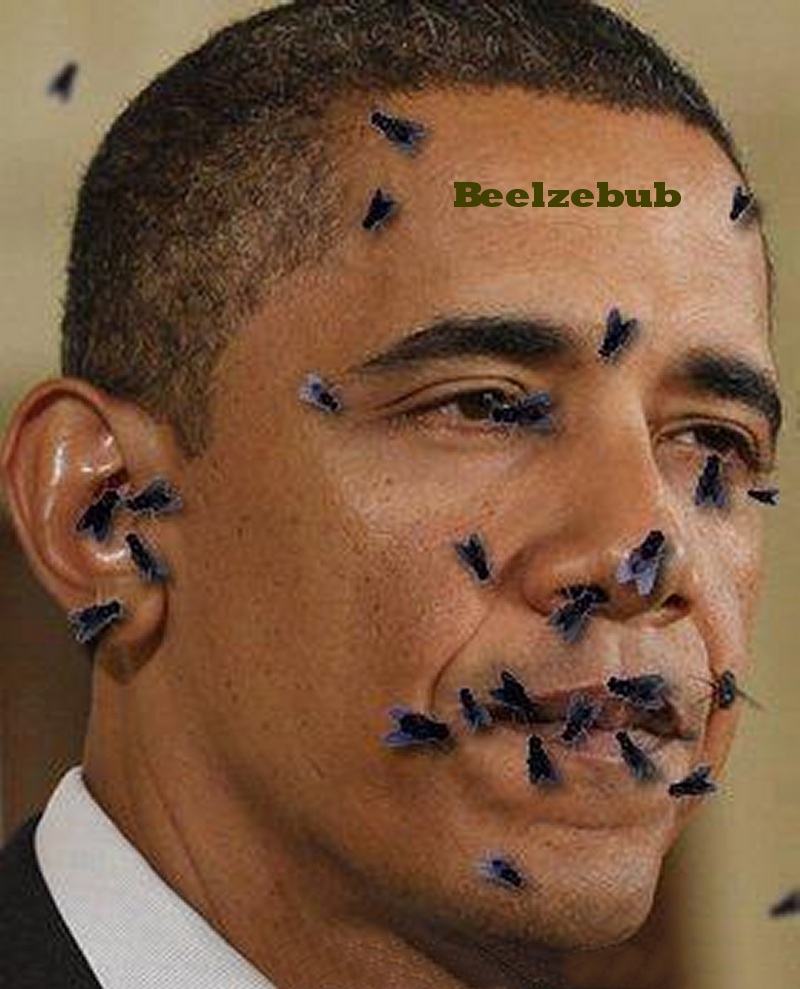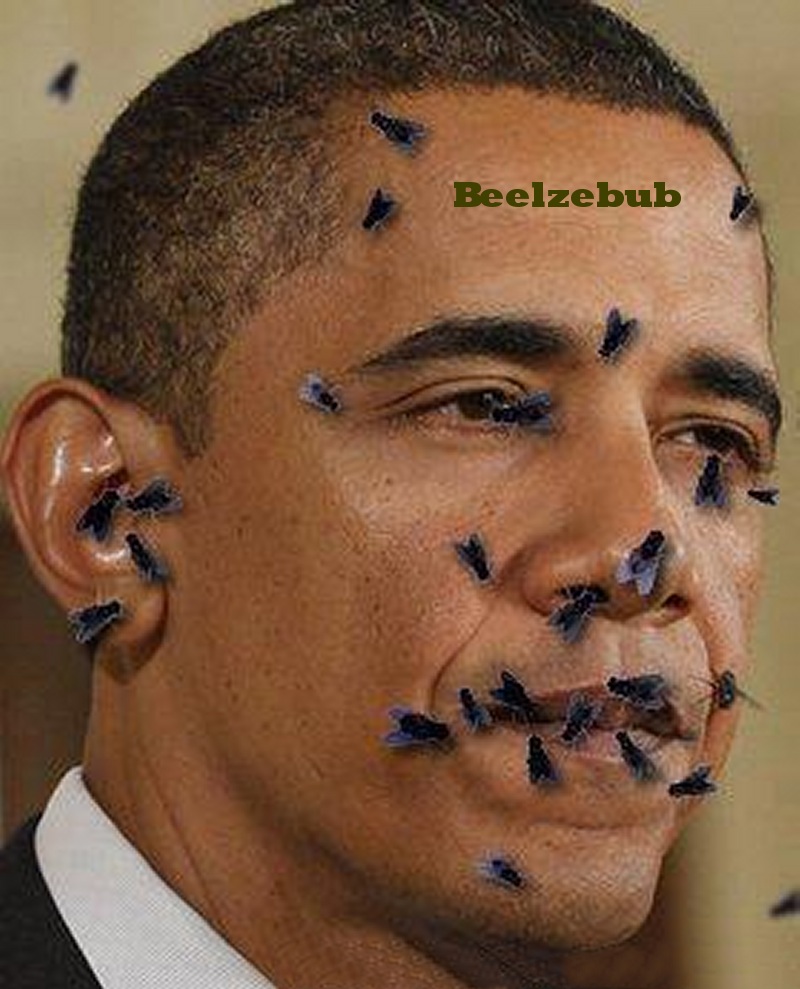 This one is worth watching/ listening to. People are nuts. And Youtube allows them to vent their withered spleen. Freedom of speech is all good, but lets keep reminding each other that not all that glitters is gold, not all that is uploaded is worth a tuppence.
NEXT: