2017 has been a delinquent, curmudgeonly kind of a year. But then, they all are. With billions of idiots jostling for position on earth, we're not likely to experience a smooth ride, are we? A swarm of shaven apes with delusions of grandeur is a recipe for disaster any day of the week; it won't be dull, either.
In my "Predictions For 2017" article, I didn't get a great deal correct; but, if I don't practice my power of foresight, it won't get any stronger, so I'm going to do this every year until I become a modern-day Nostradamus. And, seeing as Nostradamus didn't really make any particularly good predictions, that might not be too hard.
Last year, I predicted that Celine Dion, Greg Wallace, and Beyonce would succumb to kuru after eating human brains; that did not happen. I also predicted that The Great British Bakeoff would "be hosted by Mel B and Susan Boyle in a vague stab at continuity." Again, that did not come to pass, which is a real shame for everyone. However, I did get some things kind of right. For instance, on Trump, I wrote:
"'The wall' will not happen, and he'll stop talking about it, too."
I was on the money there, wasn't I? When writing about Brexit, I predicted:
"Teresa 'money-on-my-mind' May will continue to drag her heels about leaving the EU. However, Brexit (whether hard or soft) means Brexit, remember? As the year winds down, the rest of the EU will get more and more angry with us for taking so long."
There's some truth in there… maybe… Anyhow, that's enough reveling in my dizzying accuracy. Here are 2018's wild shots in the dark:
TRUMP AND AMERICA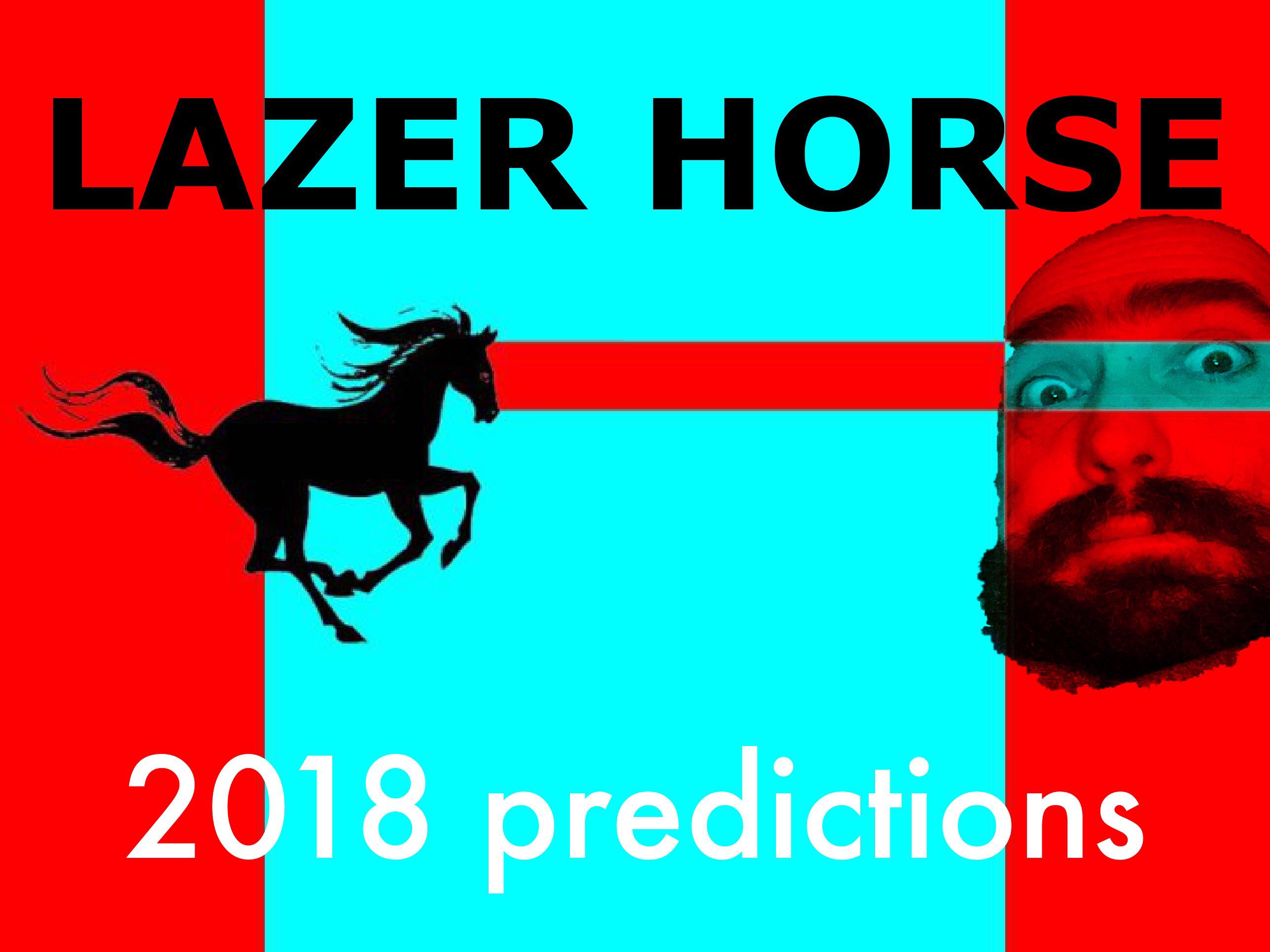 I'm going to put my neck on the line here and give the world some hope. In 2018 (perhaps around the Ides of March), Trump will be injured in a freak golfing accident.
While playing a round at his course in Scotland, someone will "accidentally" ram a 9-iron into the front of his skull. The trauma shakes loose some of the gumballs and cockroaches that are lodged in his Australopithecine brain, freeing up his shriveled empathy gland. All of a sudden, this behemoth of bile and venom becomes a love-powered pussycat with an effeminate walk and a Southern drawl.
He's President still, of course, and, because he still performs well in cognitive tests (slightly better in fact), he can't be removed from office. In one fell swoop, he alters America's policies for the good of the common man. He wields his legislative pen with a warm heart. America becomes, once more, the home of the brave. Women's rights, a national health service, open borders, the lot.
OK. That's perhaps a little far. So, I also predict that he will make more friends on the right and America will continue its steady drip down the drain. Oh, and someone will spread a rumour that Trump wasn't born on US soil; that would be a riot, wouldn't it?
NEW YETI FOOTAGE FROM THE AMERICAS
NORTH KOREA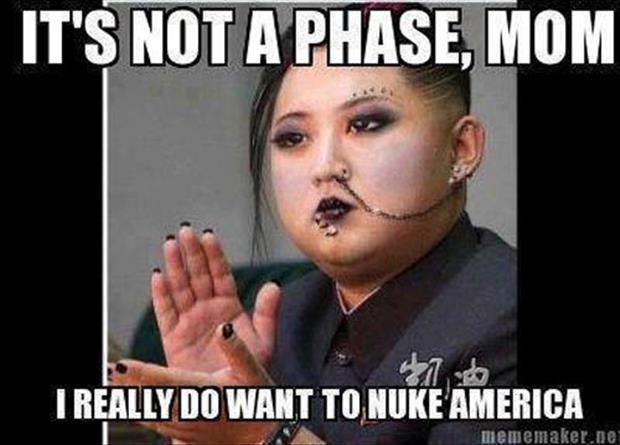 North Korea will continue baring its retro-fitted, needle-sharp teeth to the West. And, the West will continue showing theirs. The Western media will lap up the hollering and howling on both sides. I also predict some kind of Pearl Harbour-esque attack on American soil. This false flag fandango will be followed by a rapid and devastating knee-jerk spasm from the Oval Office.
North Korea will be raised to the ground. No village spared. New, beta-version, top secret weapons will enjoy their first outing — there's no internet in North Korea and virtually no one has mobile phones or cameras, it's the perfect place to test groundbreaking, experimental military equipment; and, there will be no one left after the purge to tell tales.
This "intervention" will halt North Korea's nuclear advance and kill millions of desperately poor residents who had nothing to do with it in the first place. Some of the chemicals used will effect generations to come.
Kim Jong-fatty will watch the devastation play out from his bunker, and the regime will live on; it will just take them a little longer to build a missile. When the North Korean population eventually grows back, it will hate America even more than it does already, and the trouble will be tripled when they are, once again, ready to attack.
MORE FROM NORTH KOREA:
NORTH KOREA RELEASE HUMAN RIGHTS REPORT ON THEMSELVES
IMAGES FROM INSIDE NORTH KOREA
NORTH KOREAN CONSTRUCTION INDUSTRY IS SCREWED
BREXIT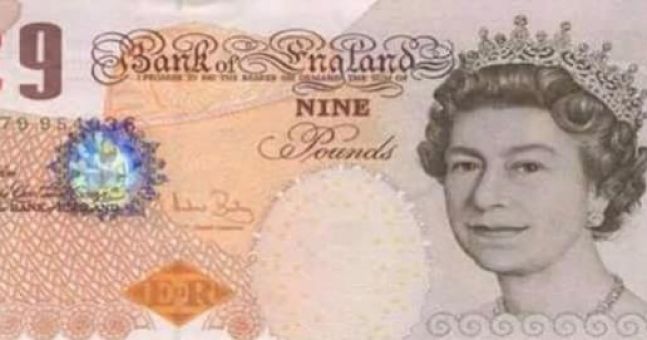 Very little will happen in this regard. There'll be loads of Brexit-based chatter from politicians who will still not have a single idea about what is supposed to happen, what will actually happen, and what that will mean for everyone else.
Brexiteers will blame Remoaners for any negative occurrences, and Remoaners will blame Brexiteers as the pound deflates to the size of a threepenny bit. Dislike and distrust between the two camps will escalate so significantly that, whether Brexit turns out to be good or bad for the country, divisions are so deep we can't get be friends any more.
Nigel Farage will start a new political party campaigning for Thanet to leave the United Kingdom.
MORE FROM UKIP
FEAR AND LOATHING IN GREAT BRITAIN
CHINA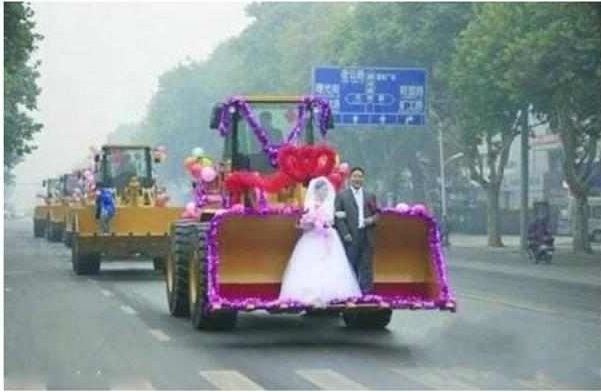 I keep predicting that China will finally get sick and tired of America, Europe, and their collective big heads and go on a rampage. But, China has its own beefs to deal with, it's growing economically, and it's very, very far from the West. They don't seem to care too much about us.
So, this year, in a break from my previous yearly guesswork, I predict that China will become a force for good in the world. Its environmental policy and green energy sector will flourish. At last, it will ban the death penalty, release political prisoners, and stop torturing and eating dogs.
China will join the Eurovision song contest, plan a manned mission to Neptune, and sort out the Israel/Palestine beef.
MORE FROM CHINA:
CHINA'S TIANZI MOUNTAIN IS RATHER BEAUTIFUL
HUGE STATUE OF MAO BUILT IN A FIELD THEN DISMANTLED
RUSSIA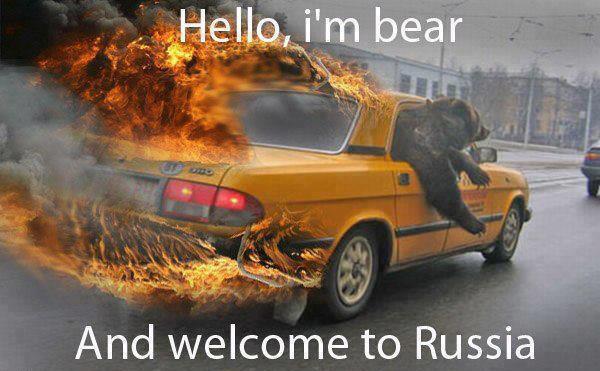 Over recent months, Russia appears to have successfully skewed American and European politics via social media. That, in itself, would have been entirely unbelievable just a few years ago — how could Facebook infiltrate our lives so thoroughly? With that in mind, I think it's only fair that I go out on a limb with Russia's predictions this year.
I reckon that Putin will fake his own death. However, before this charade, he will ensure that there is someone ready to slip into his powerful shoes following his sham demise. The next-in-line despot will be significantly less friendly toward the West and forge tighter ties with the East. Russian folk will experience a crackdown on civil liberties like nothing it has witnessed before.
The Baltic countries will be devoured by this newly unleashed bear; The 'stans will quiver. World War III, IV and V will all be on the cards.
Then, in late 2018, this new sadistic leader will be murdered by… Putin, raised from the dead in a miraculous firestorm. Finally, Putin's desire to be a saintly, religious icon will come to fruition. He will be revered as a demigod. As he takes power once again, the Russian's, their neighbours, and the West will breathe a sigh of relief. Better the devil you know.
From his newly found position of power, Saint Putin can begin to meddle in secret once again. Look out, earth.
While I'm talking about Russian geopolitics, I may as well mention a book called Foundation of Geopolitics, written by Aleksandr Dugin in the late 90s. The tome has been used as a textbook by the Academy of the General Staff of the Russian military and had a significant influence within the Russian military, police, and foreign policy elites.
The book advises that, if possible, the UK should be split off from Europe and, in America, Russia should "introduce geopolitical disorder into internal American activity, encouraging all kinds of separatism and ethnic, social and racial conflicts, actively supporting all dissident movements – extremist, racist, and sectarian groups, thus destabilizing internal political processes in the US It would also make sense simultaneously to support isolationist tendencies in American politics."
An interesting aside, no?
MORE FROM RUSSIA:
AWESOME PHOTOS FROM RUSSIA WITH LOVE: PLAYGROUND EDITION
WEIRD RUSSIAN CAR IS WEIRD AND RUSSIAN
RUSSIAN BUILDS 18TH CENTURY GALLEON IN HIS GARDEN
CELEBRITY DEATHS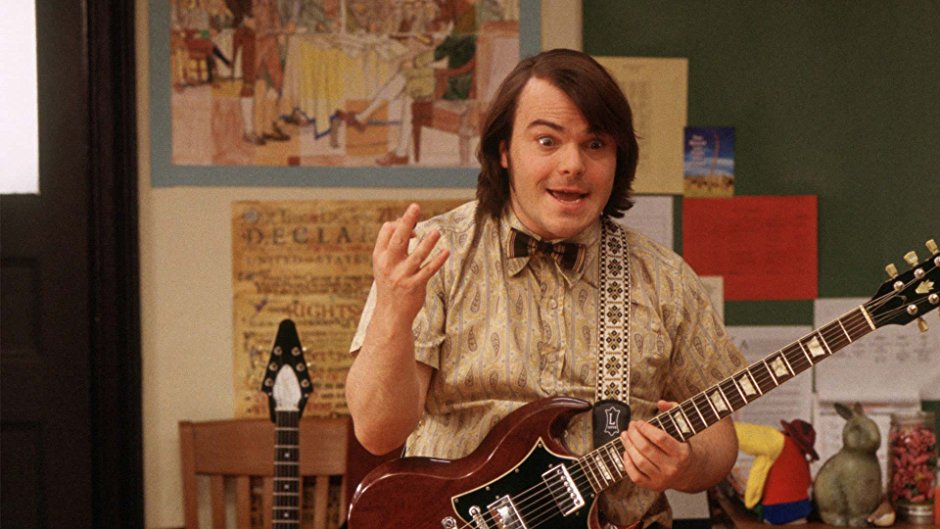 I didn't get any celebrity deaths right last year, but let's see how we get on in 2018.
Jennifer Aniston: dies of kuru after eating infected human brains.
Jeremy Corbyn: sniper.
Jeremy Paxman: death by head-butt (a perturbed University Challenge contestant).
Jennifer Lopez: fatal rhumba injury.
Jonathan Ross: ruptured ovarian cyst.
Jack Black: fatal guitar solo.
2018 SUMMARY
2018 will be simultaneously better and worse than 2017. Roughly the same number of people will die as last year, and the same kind of number will be born. People will, overall, disagree, and little will get done of note. History will continue to be made, for better or worse.
Let's see how I do this year. I predict that my predictions will be predictably inaccurate… at least I'll get one thing right.