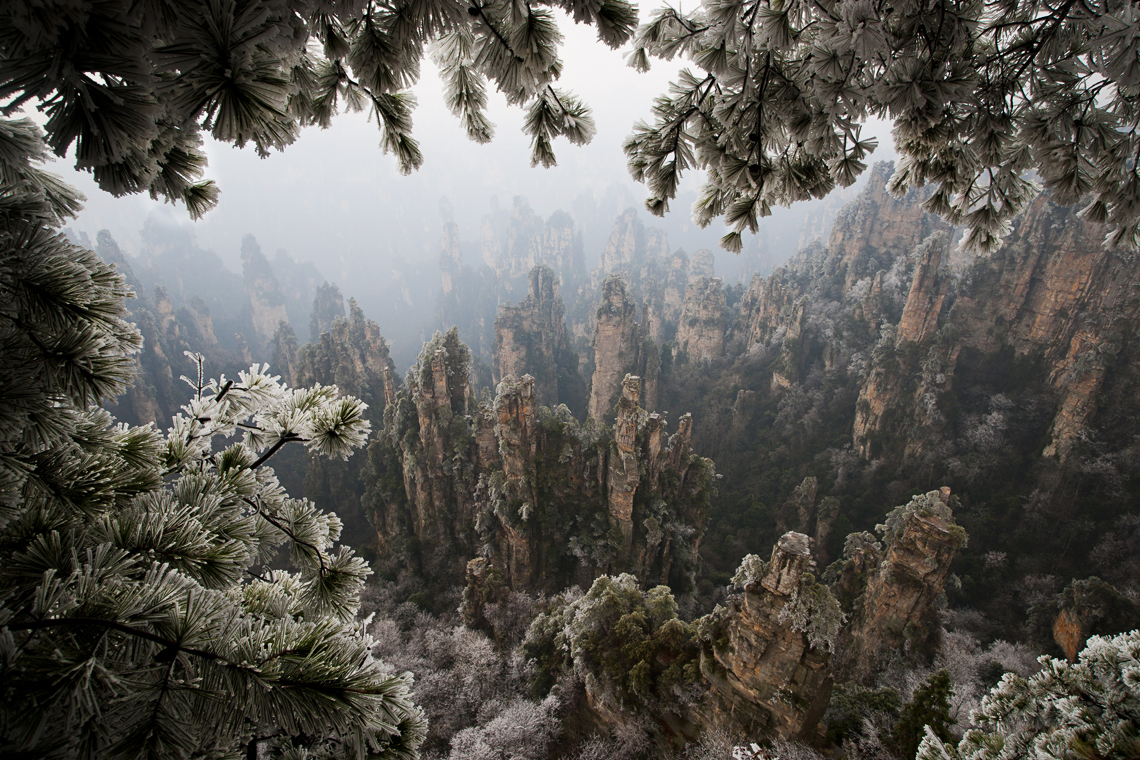 China is huge, covering more than 9.5 million km2. Thanks to its epic size, it's no surprise that there are some amazing bits of geography – Tianzi mountain is one such wonder.
Tianzi mountain (天子山) is situated in Zhangjiajie in the Hunan Province. The area's beauty has been enjoyed by human settlers for at least 100,000 years, making it one of the earliest regions of China to be inhabited by people.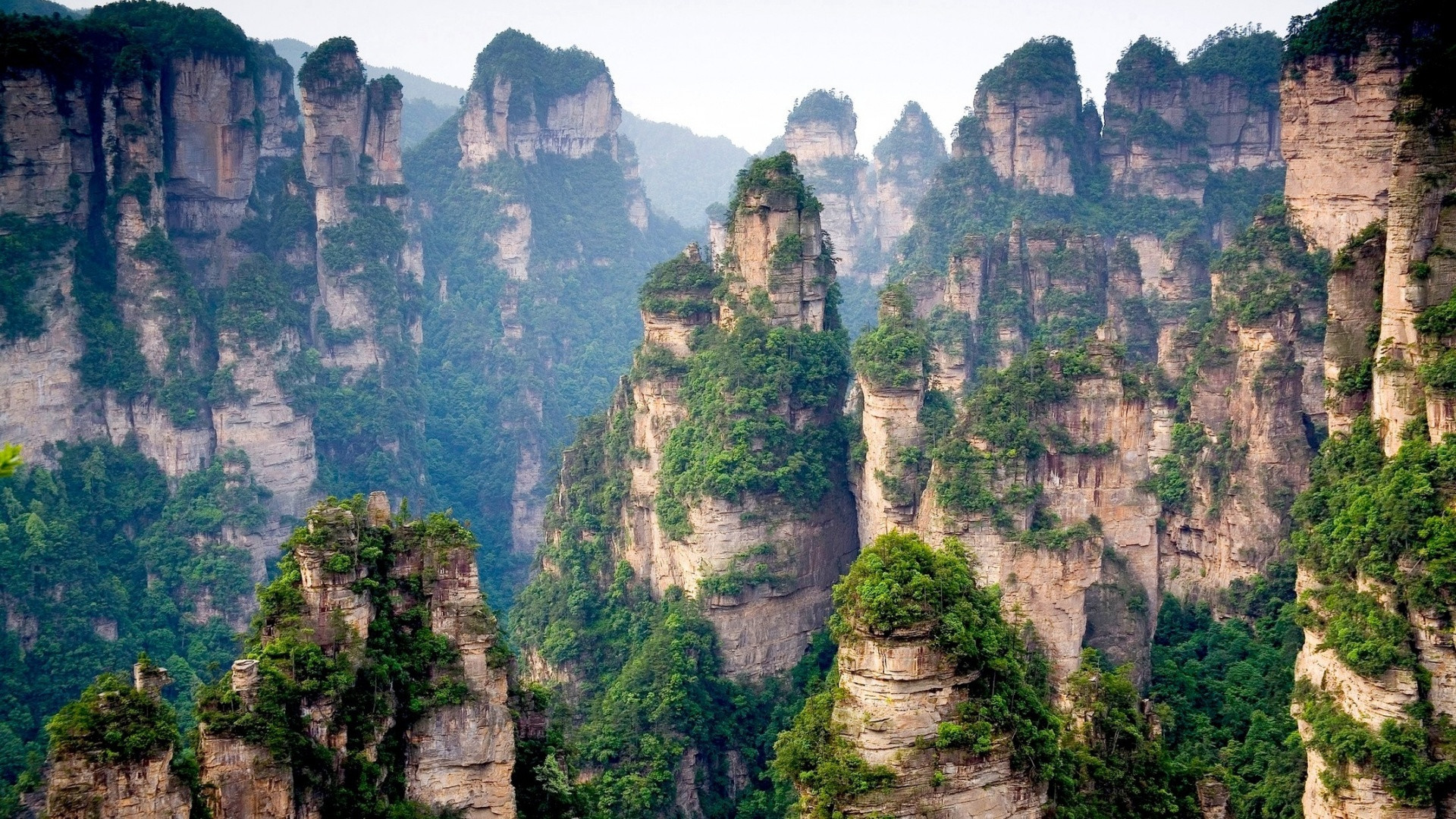 Although Tianzi mountain is named in the singular, it is in fact a range of peaks and pillars covering 67 km2.
The tallest point is 1,262 meters above sea level. According to a Chinese travel guide, there are:
"Four wonders: the Sea of Clouds, the Radiance of the Moonlight, Rays of Sunshine and the Snow in winter."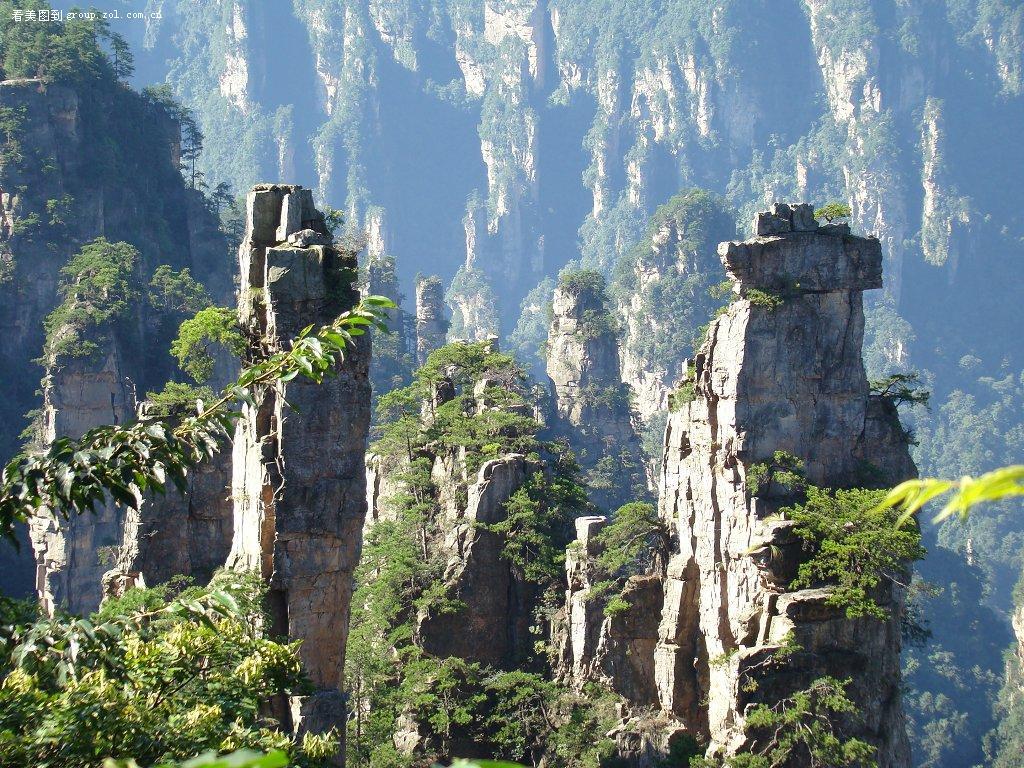 Initially, the mountain was called Qinq Yan, meaning "green stones," but it later took the name of a local hero.
The mountain's current name came from a rebellious tribal leader – Xiang Dakun – whose nickname was Tianzi, meaning Son of Heaven, a pseudonym normally used for the emperor.
He was a member of the Tujia, (China's 8th largest ethnic group who are famous for their "hand-waving dance.")
Tianzi led a popular farmer's revolt in 1353; he stood against the might of imperial forces to defend the rights of the common Tujia.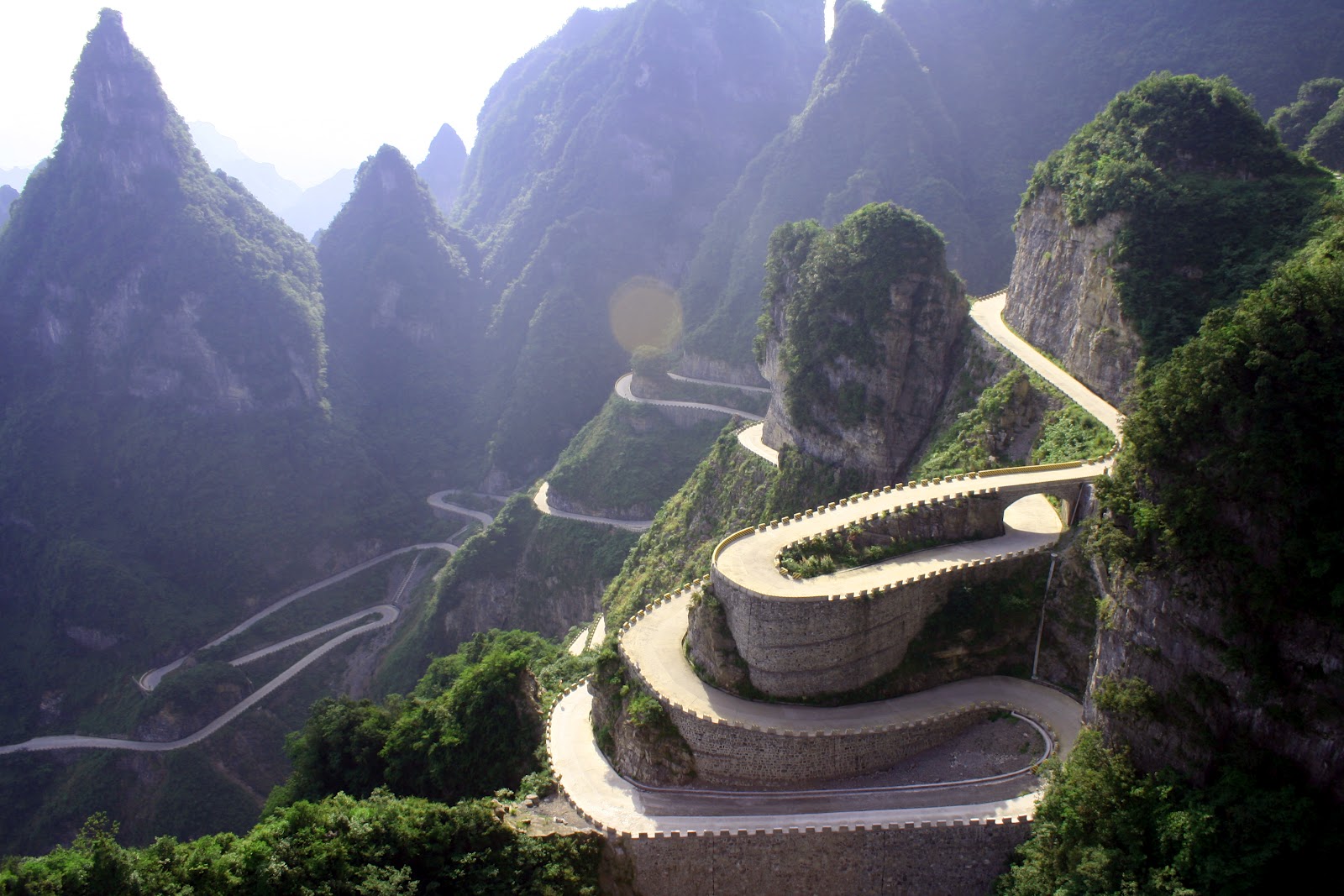 According to legend, the revolt came to a crescendo in 1385 when Tianzi's army were set upon by 10,000 of Emperor Zhu Yuanzhang's men (the first emperor of the Ming Dynasty).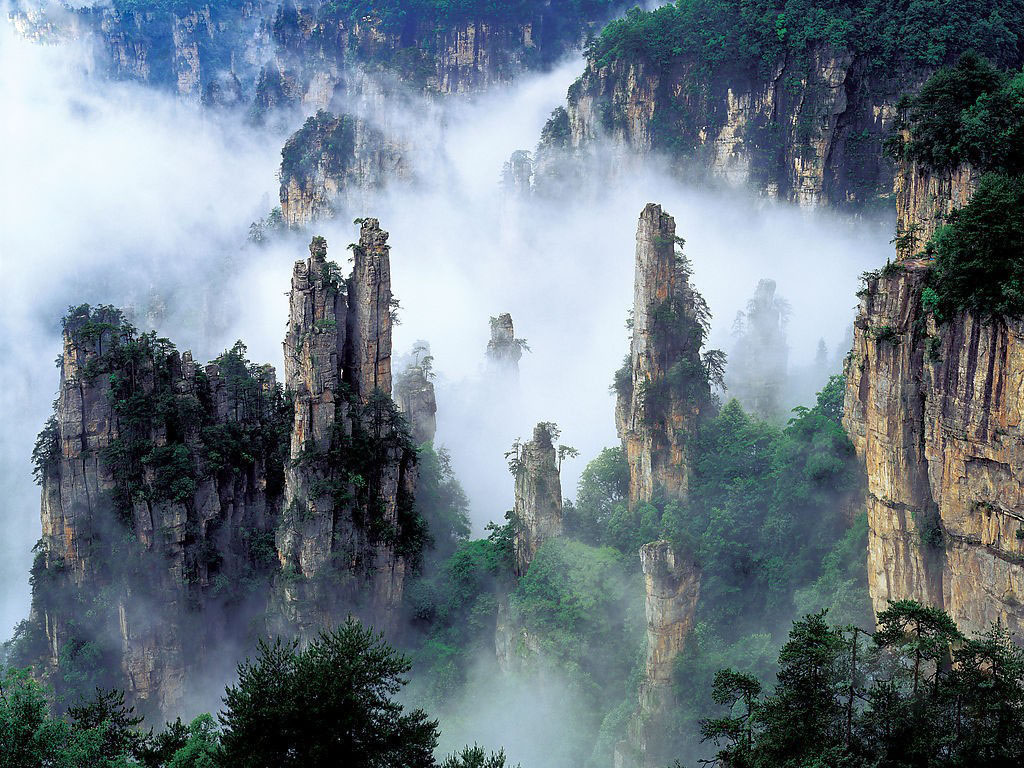 He and his troops fought valiantly as they were pushed back into the mountains. Tianzi fought to the last before eventually taking his own life by jumping from a cliff. (Other sources say he fell into the Shentang Gulf, rather than jumping himself).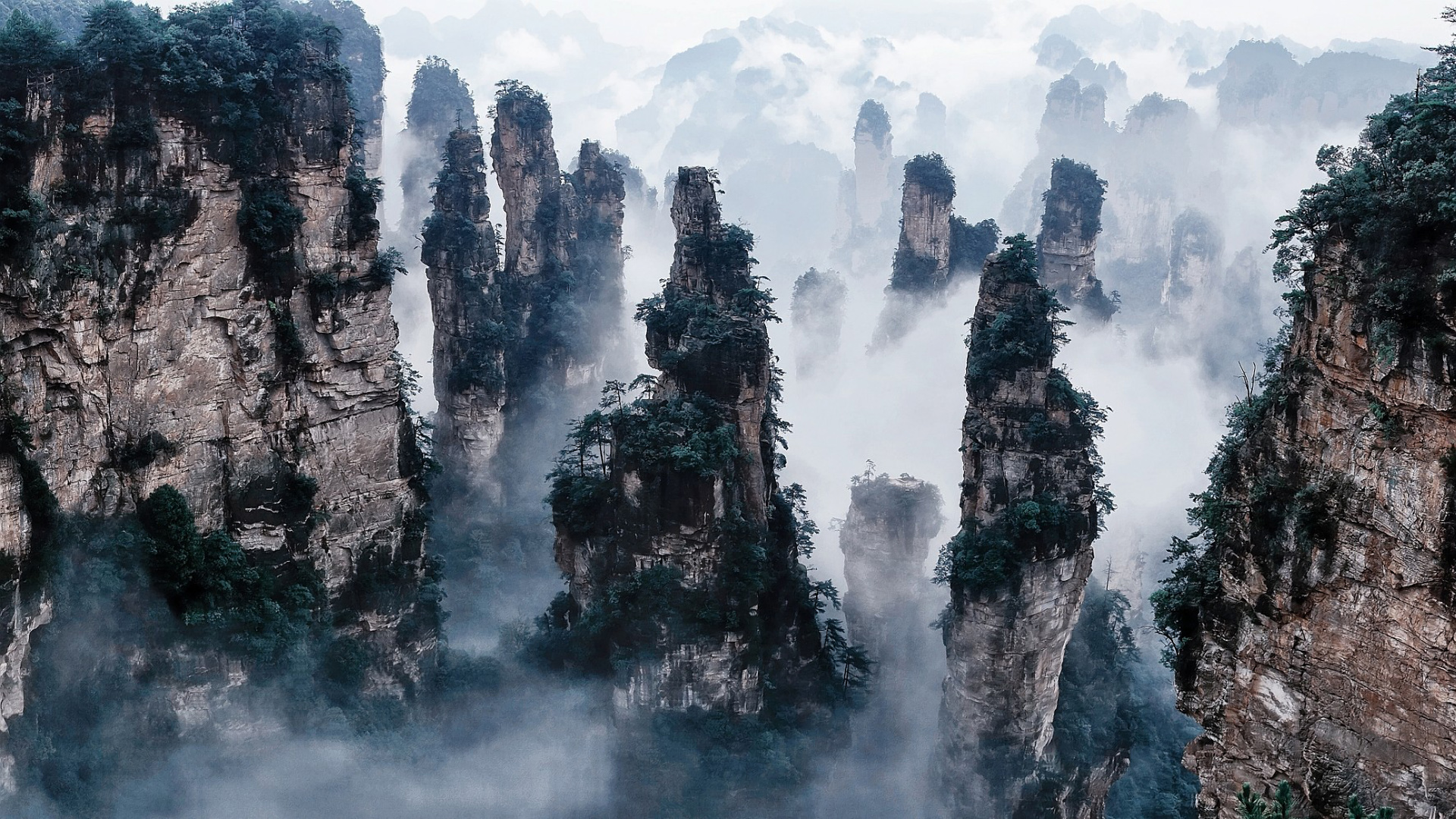 After the battle,  Tianzi's lover searched fruitlessly for her partner, throwing flowers as she travelled endlessly through the mountains.
Of course, she failed to find Tianzi and, eventually, turned into a statue.
Along with the spectacular views and sheer drops, there's a glass-floored walkway and a hair-raising cable car ride, which is supposed to be the longest in the world at 2,084 metres: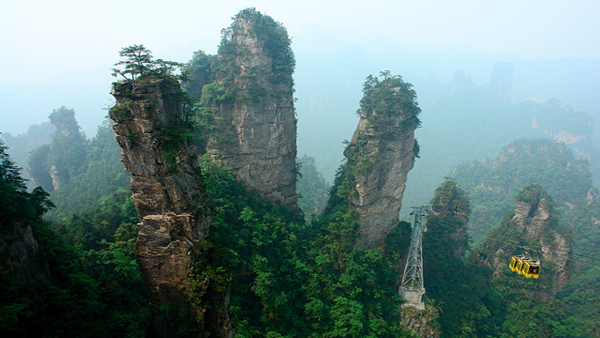 Oh, and there's a McDonald's, too, so that's a relief: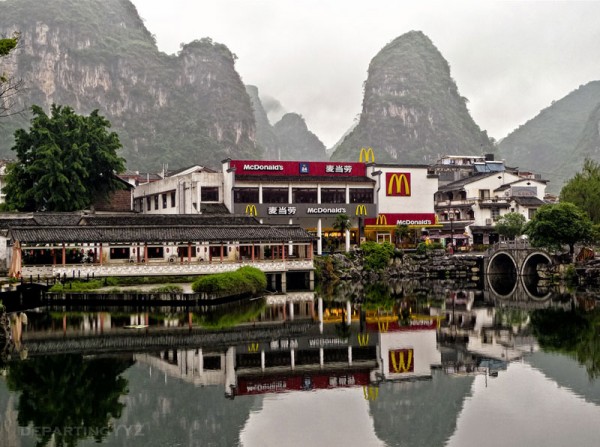 Tianzi mountain was formed from quartz sandstone around 400 million years ago.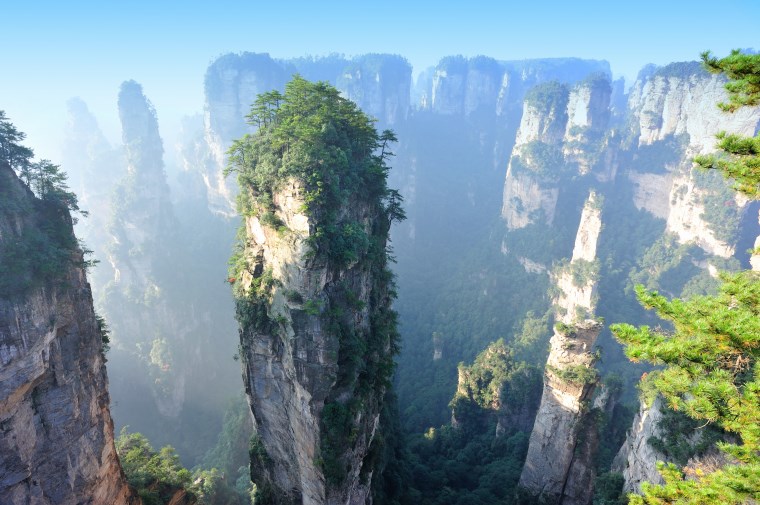 Three billion years ago, this region was a stretch of ocean floor, but after a bit of tectonic jiggery-pokery it rose out of the sea and steadily eroded and crumbled to produce the shapes we see today.
As a Chinese tourist website writes:
"Tianzi Mountain is a geological smoking gun that illustrates how fantastic the Earth can be."
MORE GEOLOGICAL WONDERS:
THE INCREDIBLE PILLARS OF LENA
MYSTERIOUS FAIRY CIRCLES IN AFRICAN DESERT
PAMUKKALE COTTON CASTLES, TURKEY
DERINKUYU – HUGE UNDERGROUND CITY