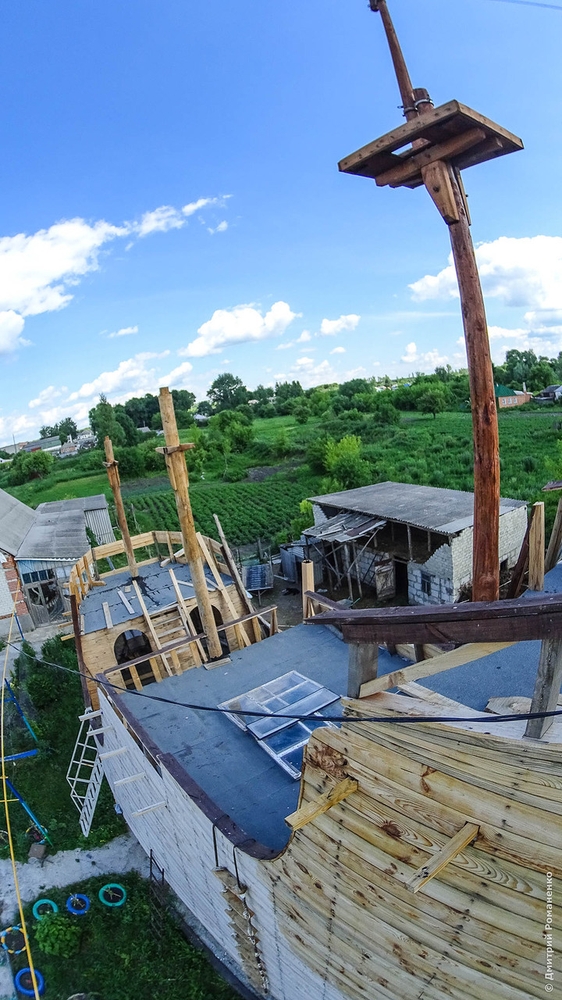 Have you ever fantasised about building a 16th century sailing vessel in your back garden? No, neither have I.
Regardless of my feelings on the matter, there is at least one guy on this planet who not only fantasised about building a ship in his garden, he went ahead and jolly well did it.
The guy in question lives in a village called Kupino, in Russia, which is about as far from the sea as it is possible to get on planet earth:
I guess living that far from the sea makes it an even more exciting, almost mythical, entity.
This particular Kupino resident decided to build a ship in his garden, inspired by Francis Drake's "Golden Hind." The only other replica of Drake's ship is in London, so it's nice to have another version knocking about for posterity.
Fair enough mate. Do what you like. Here's some pics:
Pretty cool, right?
MORE RUSSIAN ODDITIES:
AWESOME PHOTOS FROM RUSSIAN PARLIAMENT