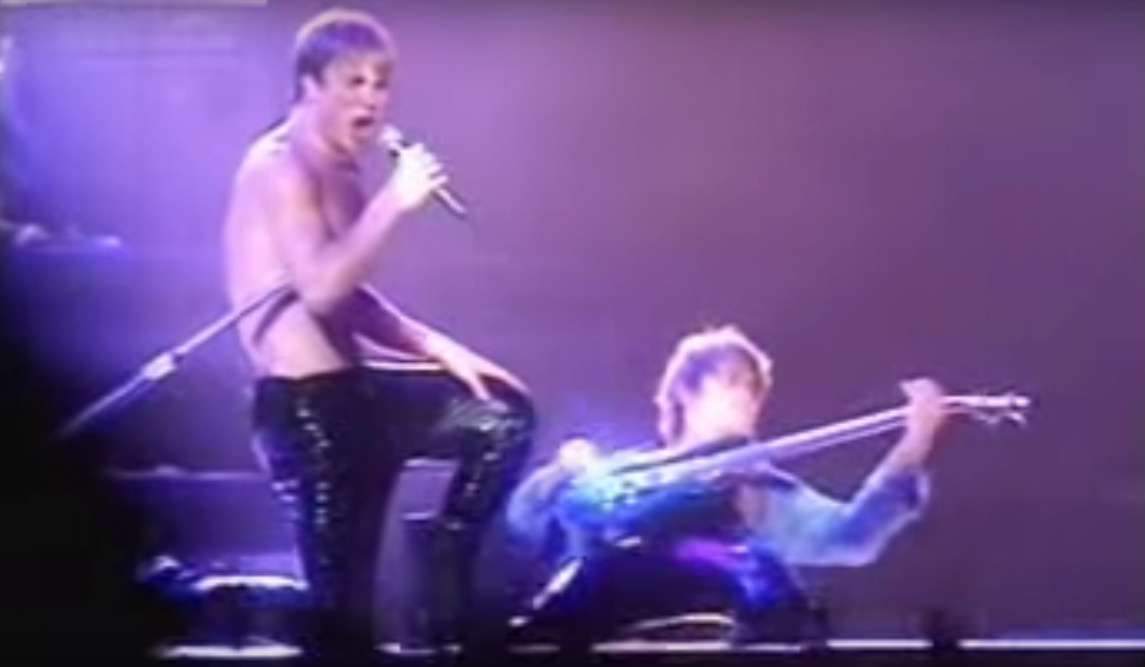 I'm not sure how I've missed this. My least favourite pop musicians playing an awful cover of one of the songs that inspired me to play music in the first place. It's a strange, strange brew.
A mixture of hate, mirth, repulsion, repulsion and repulsion, mangled together between the teeth of remorse… and a seizure.
Whose idea was this? Barlow I am imagining, he was the "brains" of the operation, although there was little competition for that title. Shirtless, cack-handed guffery.
I thank my colleague and chum James for pointing me in the direction of this visual/aural aberration; it's not every day that you get to watch something that conjures up such a heady repertoire of emotions. And, I mean that most genuinely; watch it and see for yourself, I can almost guarantee giddiness.
If you are a fan of music in any way whatsoever, you will find the following video distasteful: Take That covering Nirvana's "Smells Like Teen Spirit." WTF indeed.
The best bit, if you can use the word "best" in this kind of situation, is when Barlow, the lovable plum, rips his shirt off for emphasis, and emphasis he produces… in spades.
They even play their own instruments… pretty darned badly. I can't take it, let alone take that. Jump in weirdos:
See what I mean? Dreadful, yet compelling. I bet you watched it from back to front as if you were addicted to the feeling of maggots writhing behind your eyes. Didn't you? You couldn't help yourself, you were begging for it to get more cringey, and it did.
What a freaking bonanza of strange. Oh well, you've seen it now.
MORE MUSICAL WEIRDNESS:
THE WORST VOCAL COACH OF ALL TIME
THE LAST SECONDS OF EVERY AC/DC SONG EVER RECORDED