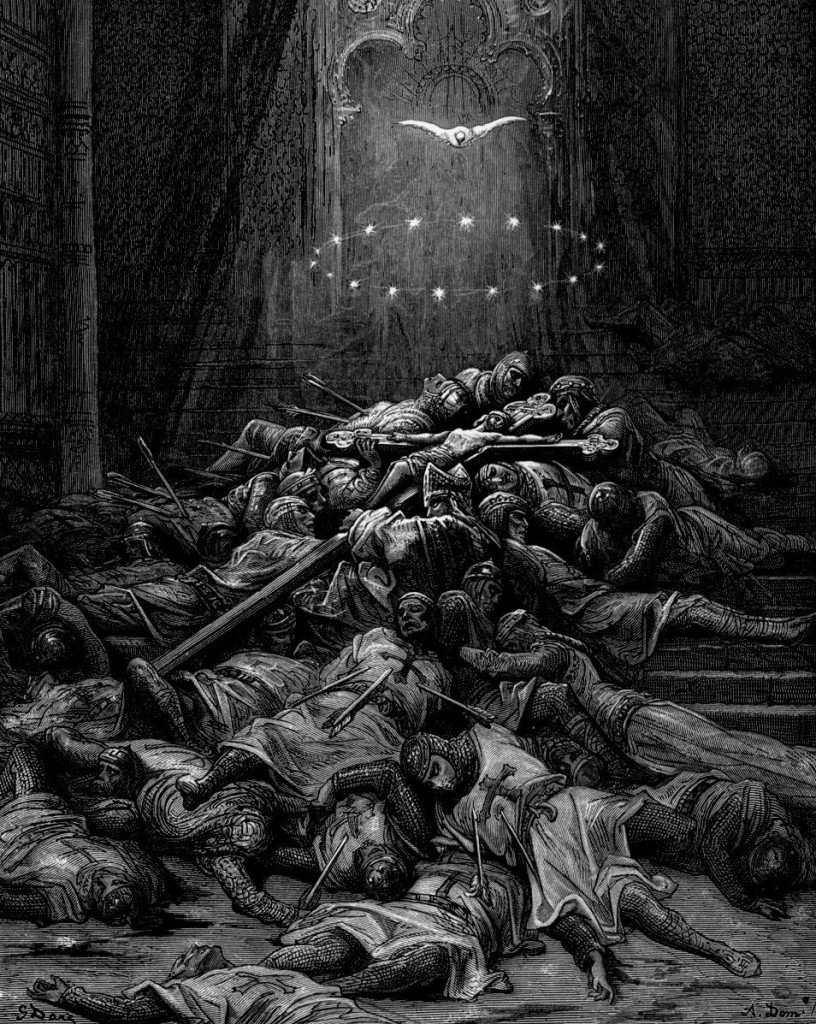 Whilst writing my travelers guide to hell I used a lot of images created by Gustave Doré, they're so incredibly bleak and beautiful that I had a look at some of his other works. Mostly wood engravings, the detail and the light (or lack thereof) is immense. So I thought I'd post some up here for you all to wallow in.
Creation of Light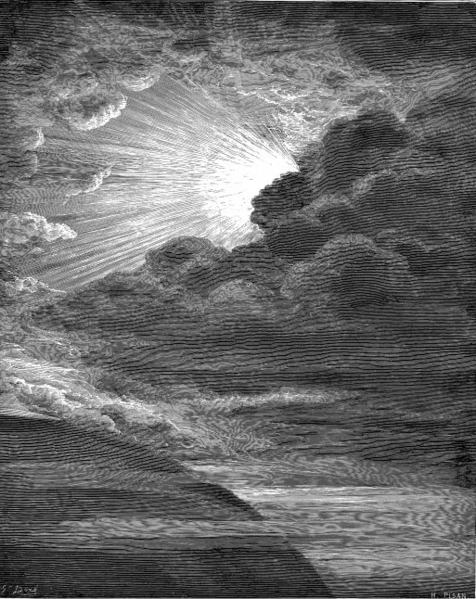 Gustave Doré (1832-1833) was born in Strasbourg and from the tender age of five had got himself the reputation of being a bit of a trouble maker. He loved pranking people way before Ashton Kutcher's mother was even born. At aged 11 he started scuplting in cement and by 15 had his first job working as a caricature drawer for the French paper Le Journal pour rire.
Death on a Pale Horse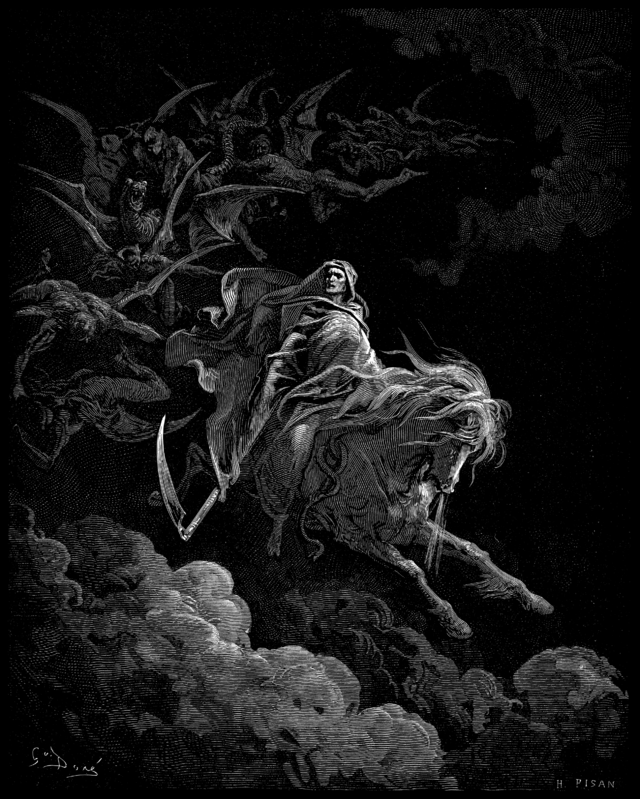 At 23 he was asked to illustrate some of Lord Byron's work. Doré also illustrated an oversized edition of Edgar Allan Poe's "The Raven" among other high brow literary works. Basically he was about as popular and succesful as you could ever hope to be as an artist.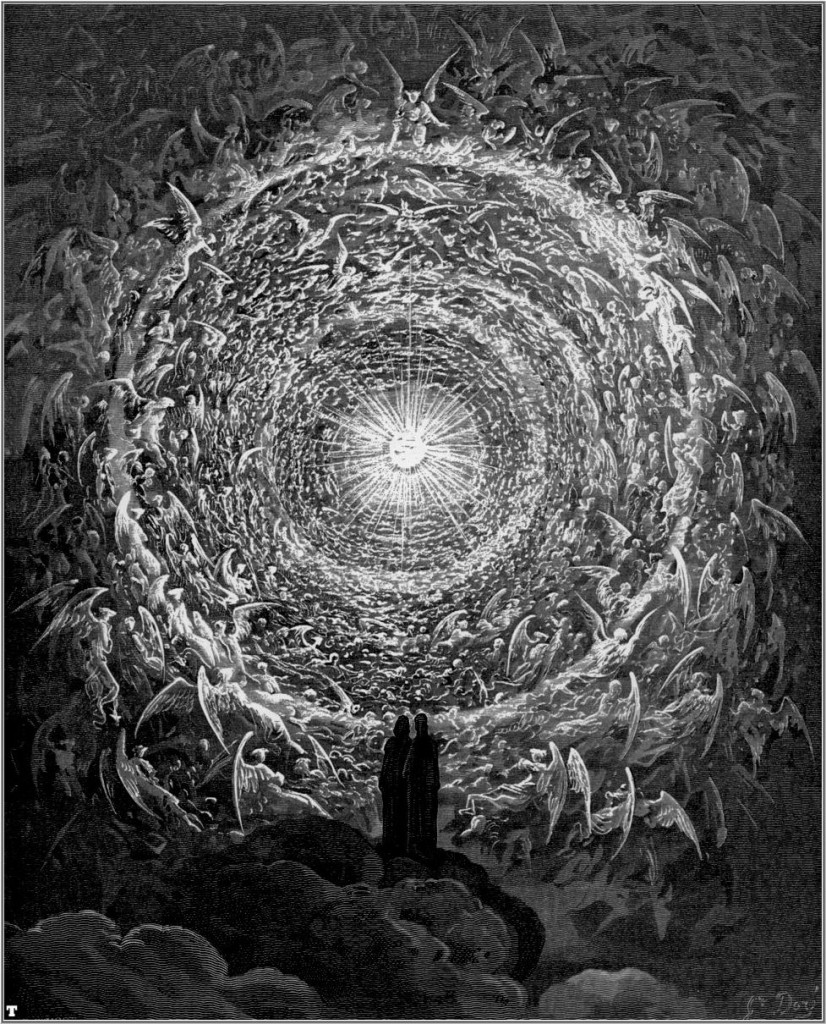 MORE SINISTER ART
DYER BAIZLEY: HEAVY METAL HERO
CHRIS MARS: AN UNCOMFORTABLE VIEW
Andromeda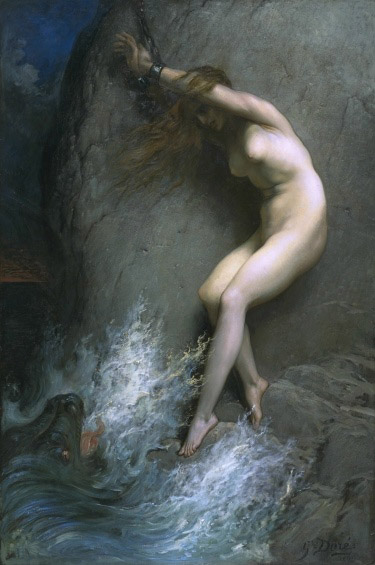 Dante In Hell With Virgil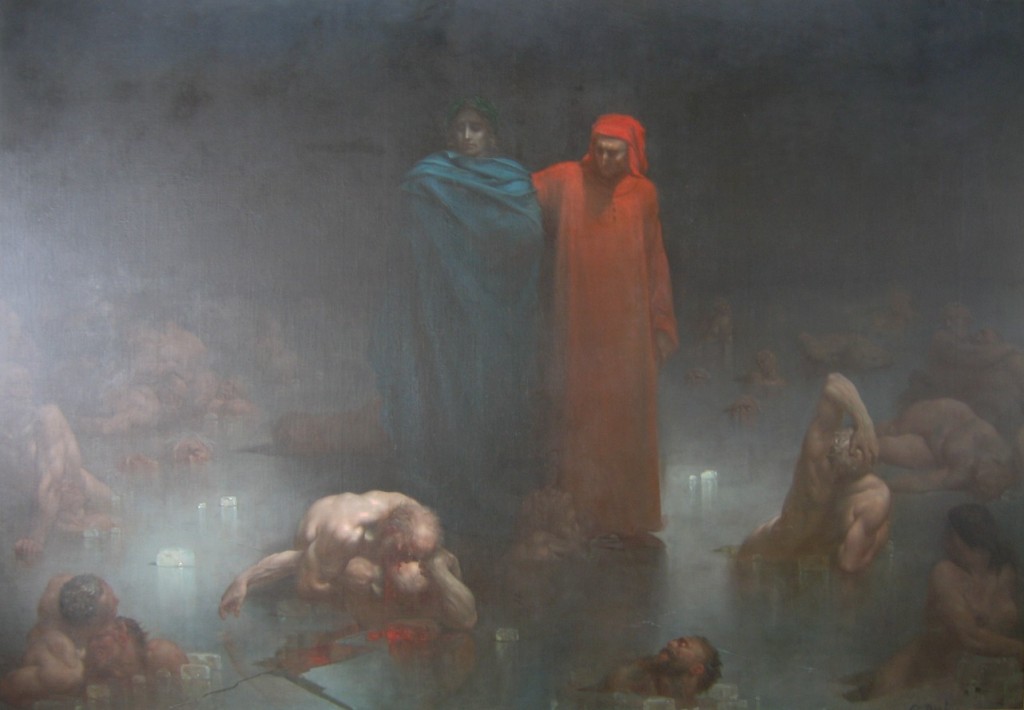 Jonah And The Whale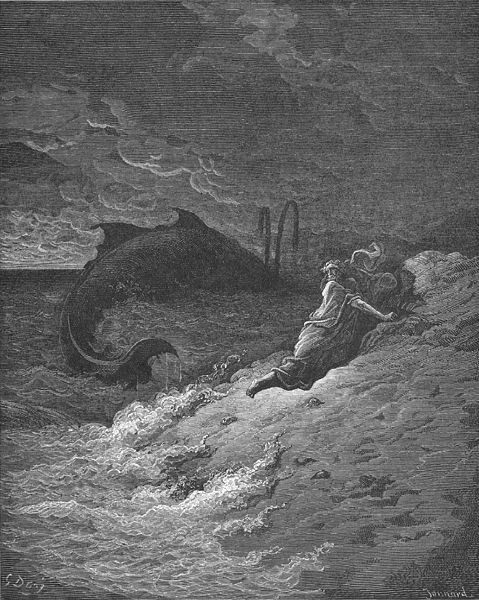 Judgement of Solomon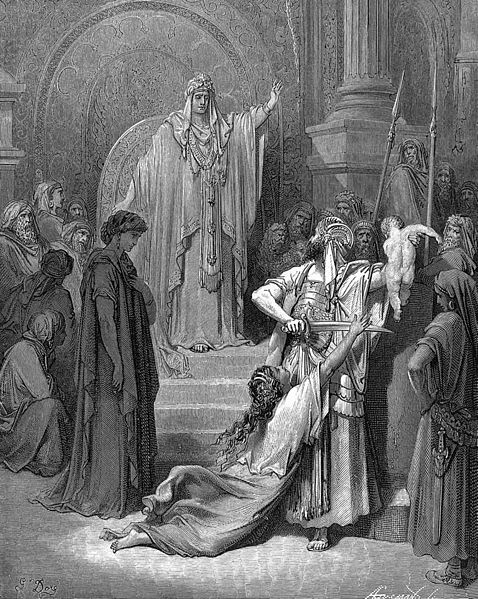 Matterhorn Disaster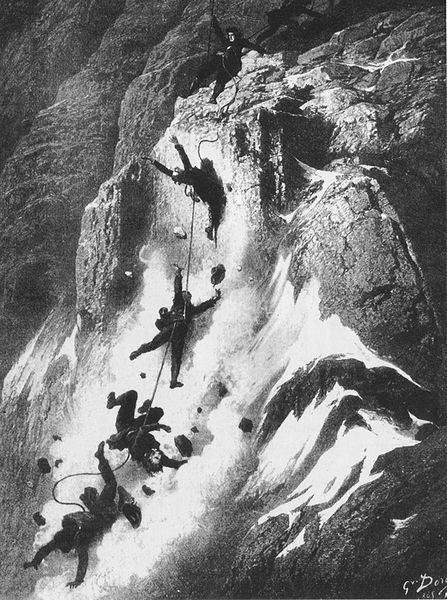 Miguel de Cervantes – Don Quixote
Orlando Furioso
Orlando Furioso is an Italian epic poem by Ludovico Ariosto. These next three images are taken from Gustave Doré's illustrations…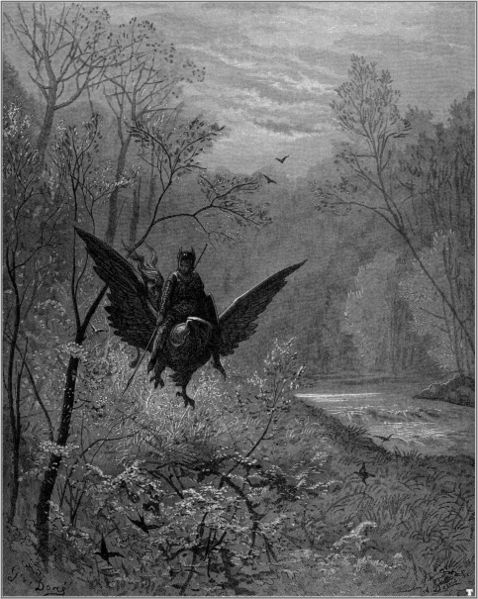 Doré never married and after his father's death he continued to live with his mother in Paris. Doré died after a short illness in 1833.
Paradise Lost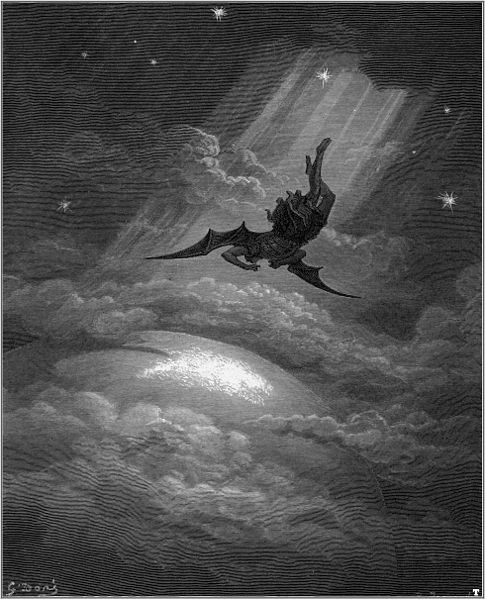 Satan From Paradise Lost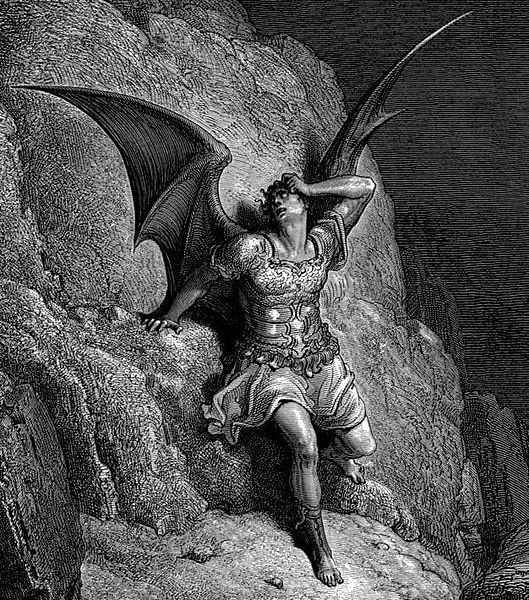 MORE SINISTER ART:
PAINTINGS BY CONVICTED SERIAL KILLERS
MURDERED POLISH ARTIST'S VISIONS OF HELL
DOODLES FROM RUSSIAN PSYCHIATRIC PATIENTS
Here's a photo of the talented chap taken by Nadar (the first person to ever take aerial photographs) in 1867: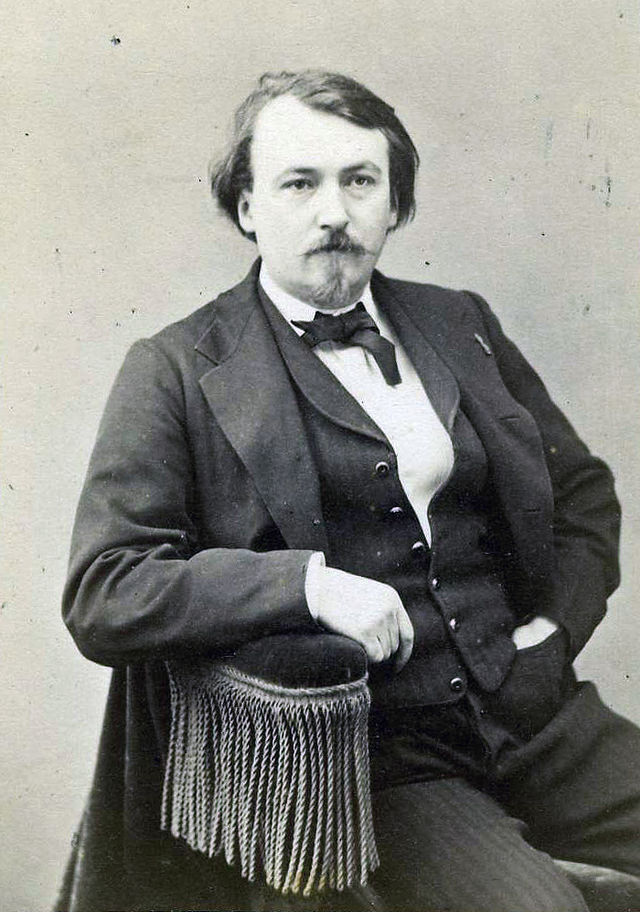 Death And Raven

Here's the least interesting fact you may ever read: Doré is the great-great-great-uncle of French singer Julien Doré (who?), winner of the fifth season of the television show Nouvelle Star (what?)
Scottish Landscape

The Death of Jezebel

The Holy Bible – Plate I, The Deluge

The Inferno Canto 21
Click here if you want to see Doré's artwork that accompanied Dantes Divine Comedy and the descent to hell.

So no one could accuse Doré of being light, airy and cheery. But I guess that's not what he was after. If he was looking for sinister, moody, deep and dark he hit the nail squarely through the plank.