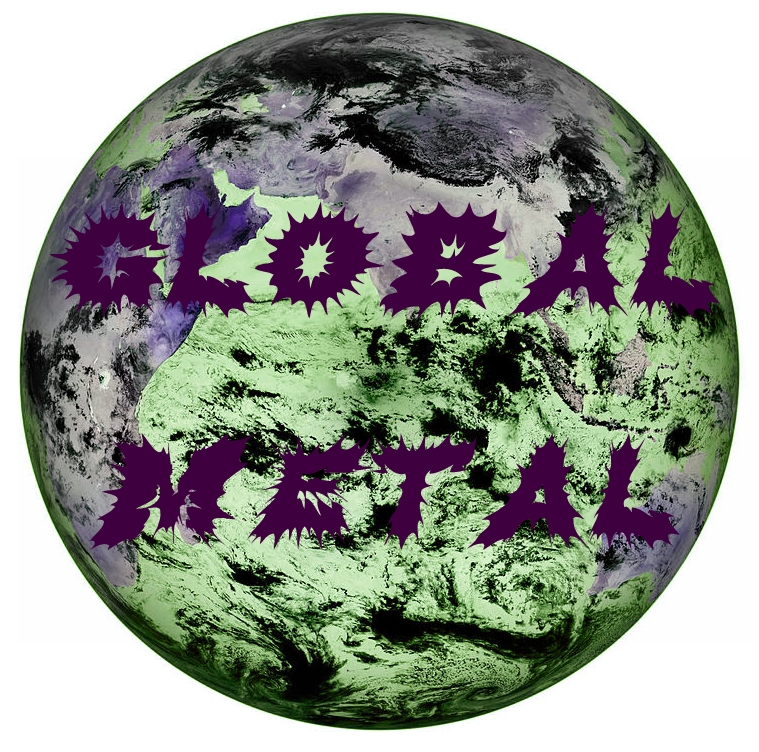 This group of posts marks my attempt to find one metal band from every single country on earth. I scoured the internet, on the prowl for growls. Some countries were easy; some weren't.
I certainly didn't find metal bands in every country, but I did my best. It was a pleasure looking at photos of people all over the world having a good time. I truly hope that you have as nice a time looking through these pictures as I had searching for them.

Click the links to start your global trip down heavy metal lane:








Just FYI, I tried to avoid putting up the more famous bands, they get enough recognition as it is. After all, it's the little fellas out there grinding for fun that are the purest grinders of all.
Non-metallers (or, worse still, anti-metallers) often think people who make or enjoy metal just do it for effect, or to be offensive on purpose. But, in reality, we do it because it feels good. For us, it's as nice as a jog or watching TV is for most normal people.
If any of you fine, fine readers out there find any bands in countries I thought were metal deprived, do please let me know. I want this bugger to be completed one day. Every country covered. Contact me here:
 MORE METAL STUFF: