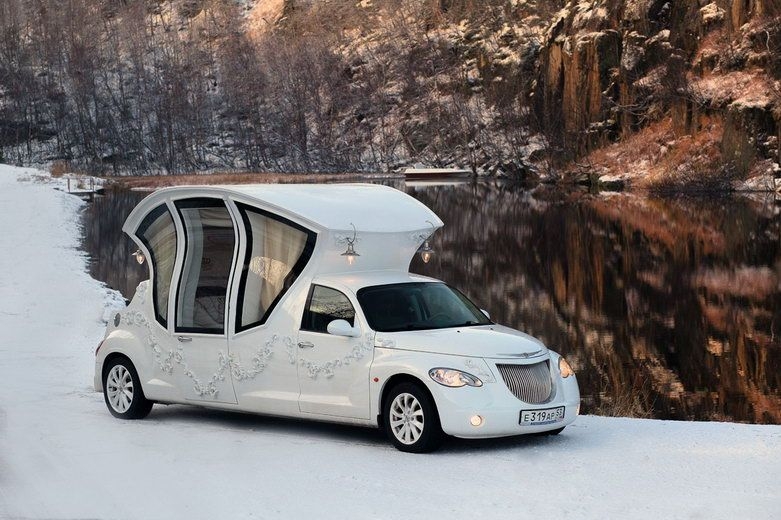 Russia's well known for being the host of many a weird activity. But it's not generally famous for its weird cars. People normally expect that cars in Russia will look more like the one pictured below. They'd be wrong of course…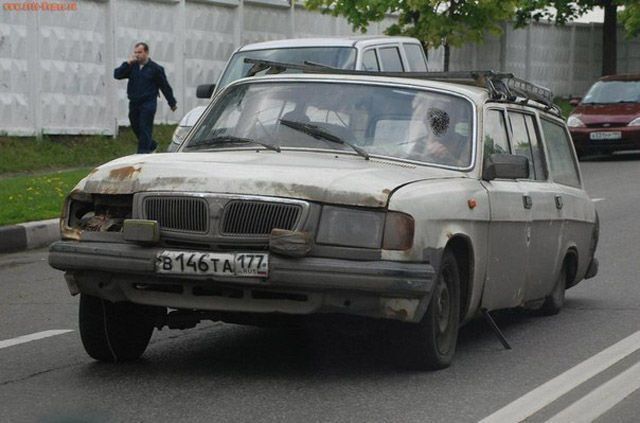 The car pictured below is a modified limo built in Novgorod, Russia. The limo is specifically designed for weddings and other life events where people lose their minds completely and spend way more money than they have.
It's supposed to mimic a medieval carriage and I can sort of see what they're doing there. It is kind of carriage-like. I'm not sure if I like it personally, but as the old adage goes… you can please some people a lot of the time, but most people will still think you're and idiot. (Get that printed on a T-shirt if you like).
MORE FROM RUSSIA:
OLD SCHOOL RUSSIAN CIRCUS POSTERS
PAINTINGS FROM A RUSSIAN PSYCH WARD
MOODY RUSSIAN PICS FROM THE 80'S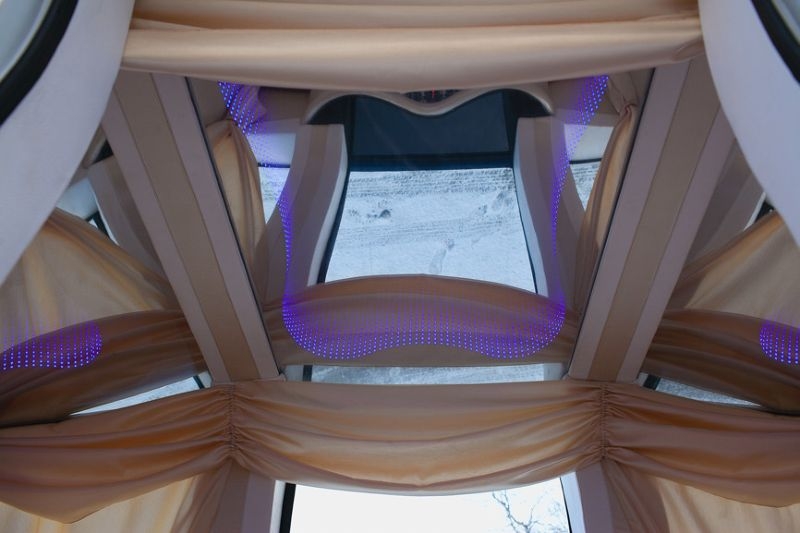 Soooo… what do you reckon? Cars certainly aren't my forte, but this is defo a weird one.