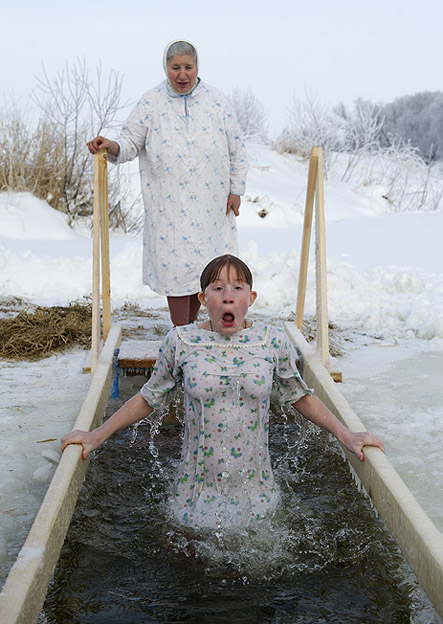 Every year on the 19th January Orthodox Russian Christians dunk themselves into killer cold water as part of a religious festival. The activity is dedicated to to the moment Jesus was baptised in the river Jordan by John the Baptist. I expect it was quite a bit warmer for Jesus in the Jordan than it is for the bonkers Russians wherever they are in their frozen country in January.
CLICK HERE FOR UNDERGROUND EPIPHANY BATHING IN MOSCOW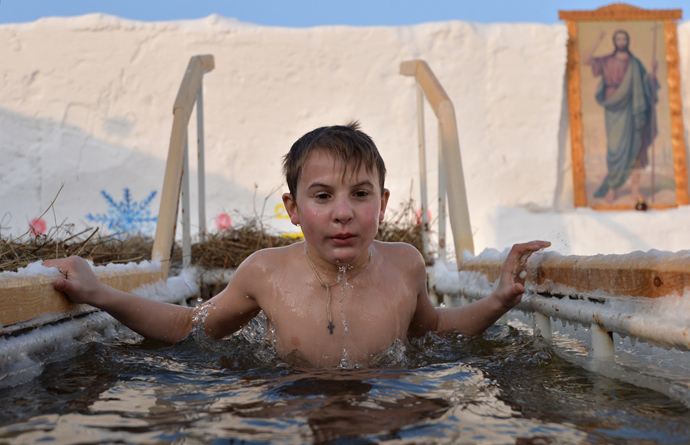 They believe the epiphany dip is miraculous and healing on these sacred days. Personally I think it's pretty miraculous that they get out of their ice baths alive at all.

CLICK HERE FOR AMAZING OLD PHOTOS OF RUSSIAN PRIESTS