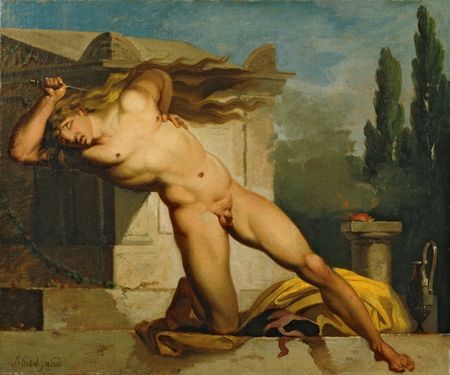 Recently I found a short article on one of David Icke's forums about old school painters that were, according to the author, aware of the Illuminati and reptilians. I did a short piece on Henry Fuseli who was mentioned in it, and today I thought I'd bring you Nicolai Abildgaard who was also tarred with the sticky Illuminati stick. Abildgaard was an influential artist of the time but is little known outside of Denmark.
Abildgaard was born in Copenhagen in 1743 and joined the New Royal Danish Academy of Art where he won many a sparkly medallion for his excellence. Artists of that era often traveled to Paris for further learning and inspiration, but Abildgaard chose to travel to Rome instead where he stayed from 1772 to 1777.
His passion was history painting, and whilst in Rome he developed his knowledge of mythology, antiquities, anatomy, and perspective. He loved Greek and Norse mythology and soon became a front runner in the Nordic romanticism movement.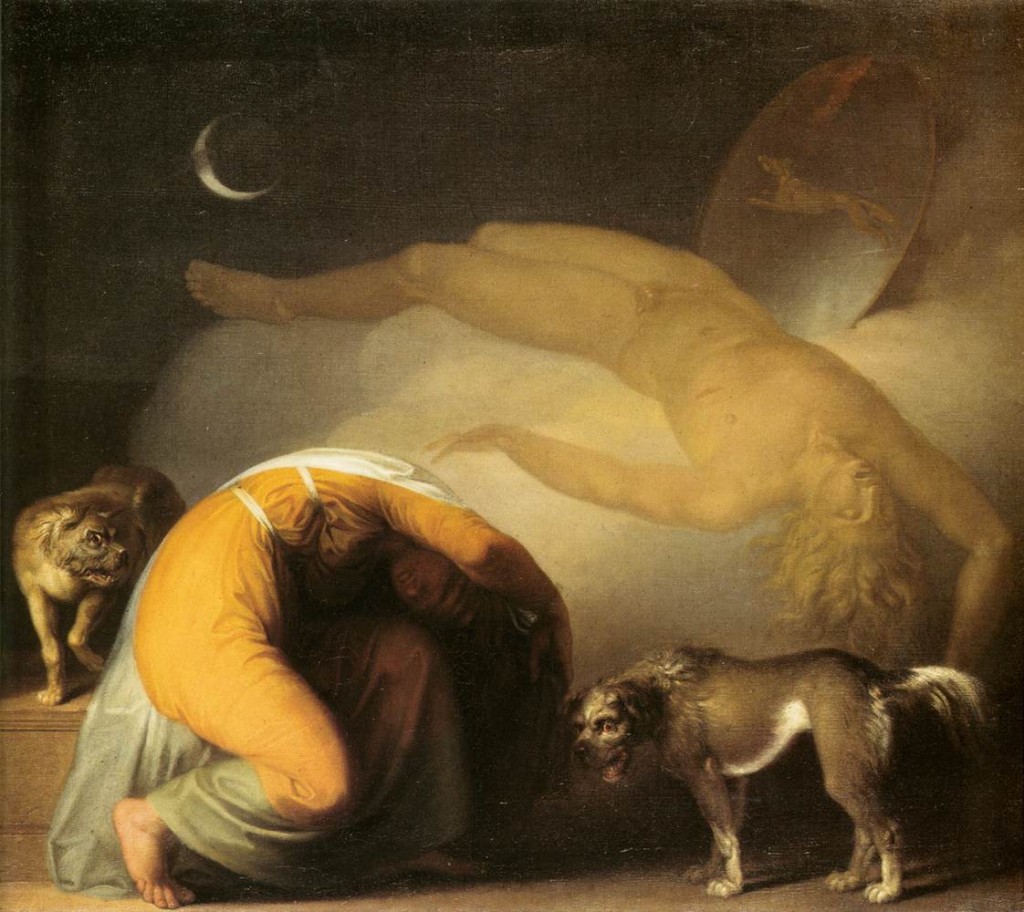 In 1777 he returned to Copenhagen to become professor at their illustrious Academy. He always favoured mythological, biblical, and literary allusion which is why someone with an eager eye for Illuminati symbolism can find what they are looking for. The Illuminati watchers are obsessed with religious and mythological symbolism in art (mostly modern day pop) but forget that Western culture has been rich with this sort of symbolism since the rise of Christianity (and before). They share much of the same imagery and so of course they are found in artwork old and new.


It's also worth pointing out that the Illuminati started out life as a secret society called the Bavarian Illuminati on May 1st, 1776 in Ingolstadt.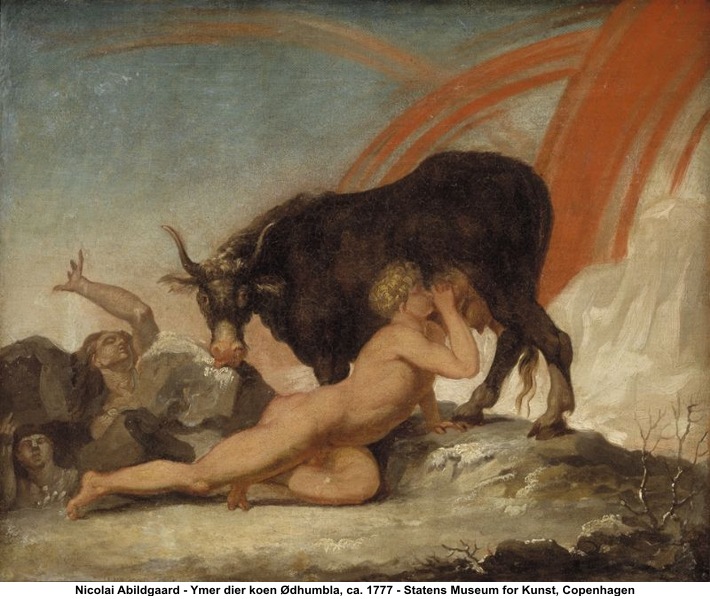 Abildgaard was requested by the Danish government to paint large monumental pieces, a history of Denmark, to decorate the entirety of the Knights' Room at Christiansborg Palace. It was a prestigious assignment and the money was good too. Despite his well paid job for the state he was known as a free thinker, anti-monarchy and anti-establishment. He was inspired by the French revolution 1789-90 and tried to incorporate some of its themes into his work at the palace but the King rejected his designs.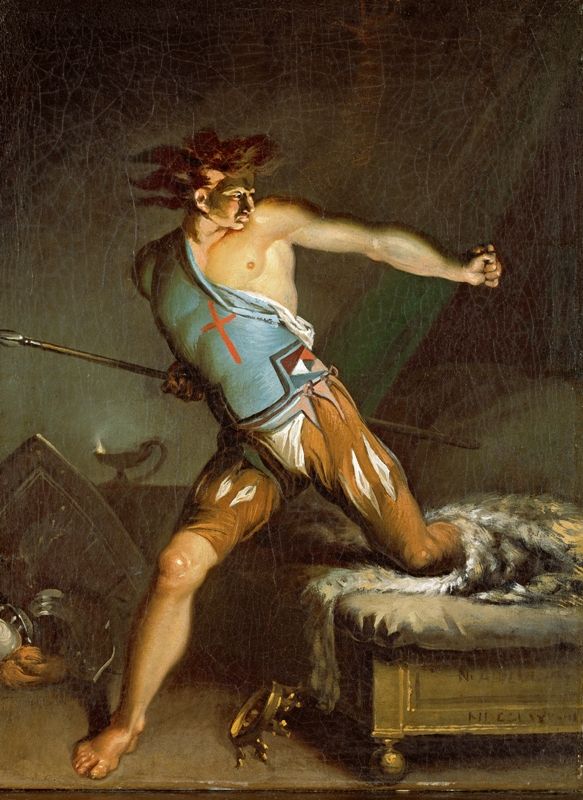 The Wounded Philoctetes, 1775 (below) is one of his better known pieces and it caused a bit of a ruckus at the time. The painting was kept in the vaults of a gallery until the 1980's. It has a classical theme, depicting the legendary hero Philoctetes, whose screams of pain caused by a festering snakebite made his comrades-in-arms abandon him on a Greek island during the Trojan war.

Many looked on Abildgaard's depiction as homoerotic and sadomasochistic. They felt the realism and sexuality of it ruined any kind of classic mythology within the work. Some felt he was ruining the cozy romanticism of mythology. It's interesting to look back on history and see what could rile up the elite back then. It would barely lift an eyebrow nowadays.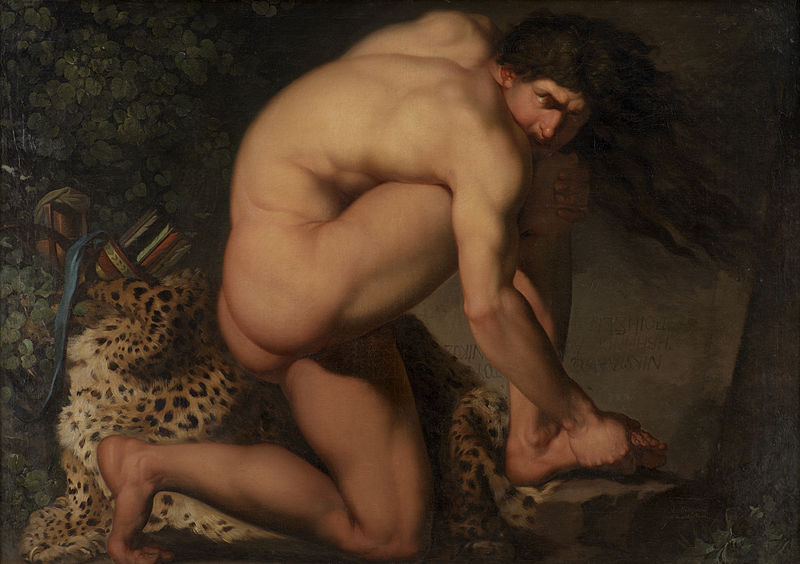 Abildgaard's allegorical painting Jupiter Weighs the Fate of Mankind (below) caused a bit of a furore in 1794 and he was basically cut off from political life by the censors and never received any more work from the government again. It's difficult for a luddite such as myself to pick up on the subtleties of the painting, but they ruffled some feathers back then. In the same year, there was a fire at Christiansborg Palace and 7/10 of his monumantal pieces were destroyed. The work was cancelled, as was his pay packet.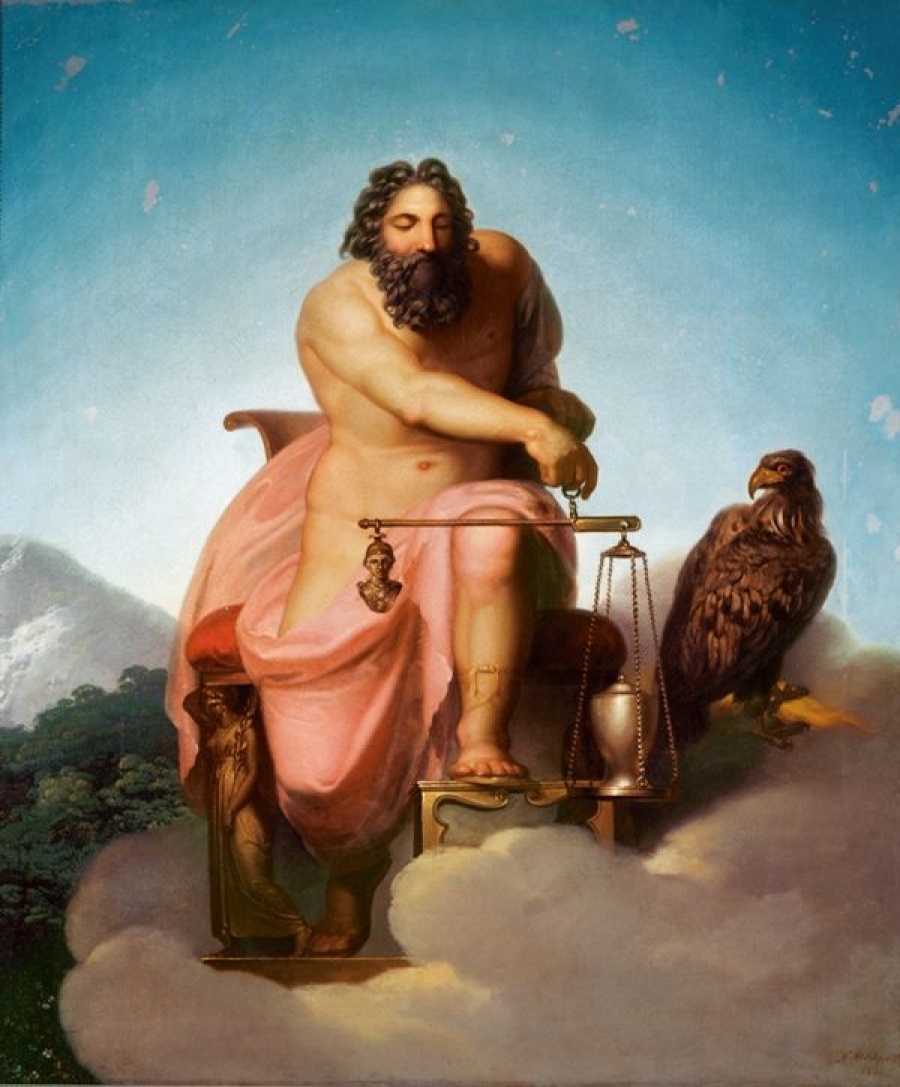 After that disaster he shelved painting and took on some architectural projects. Abildgaard married at the age of 60, had a couple of kids and moved to a pleasant home in the country. Maybe this was his inspiration to get back into painting. In 1804 he received a commission for a series of works for the throne room in the new palace, but he fell out with the crown prince and the project was halted. He continued, however, to provide the court with designs for furniture and room decorations.
Despite being a trail blazer for what is referred to as the Golden Age of Danish Painting, he is little known outside of Denmark.
MORE: 
HENRY FUSELI – ILLUMINATI ARTIST EXTRAORDINAIRE
MOPPAA: CREEPY RUSSIAN ARTISTRY
GUSTAVE DORE – CLASSICALLY BLEAK