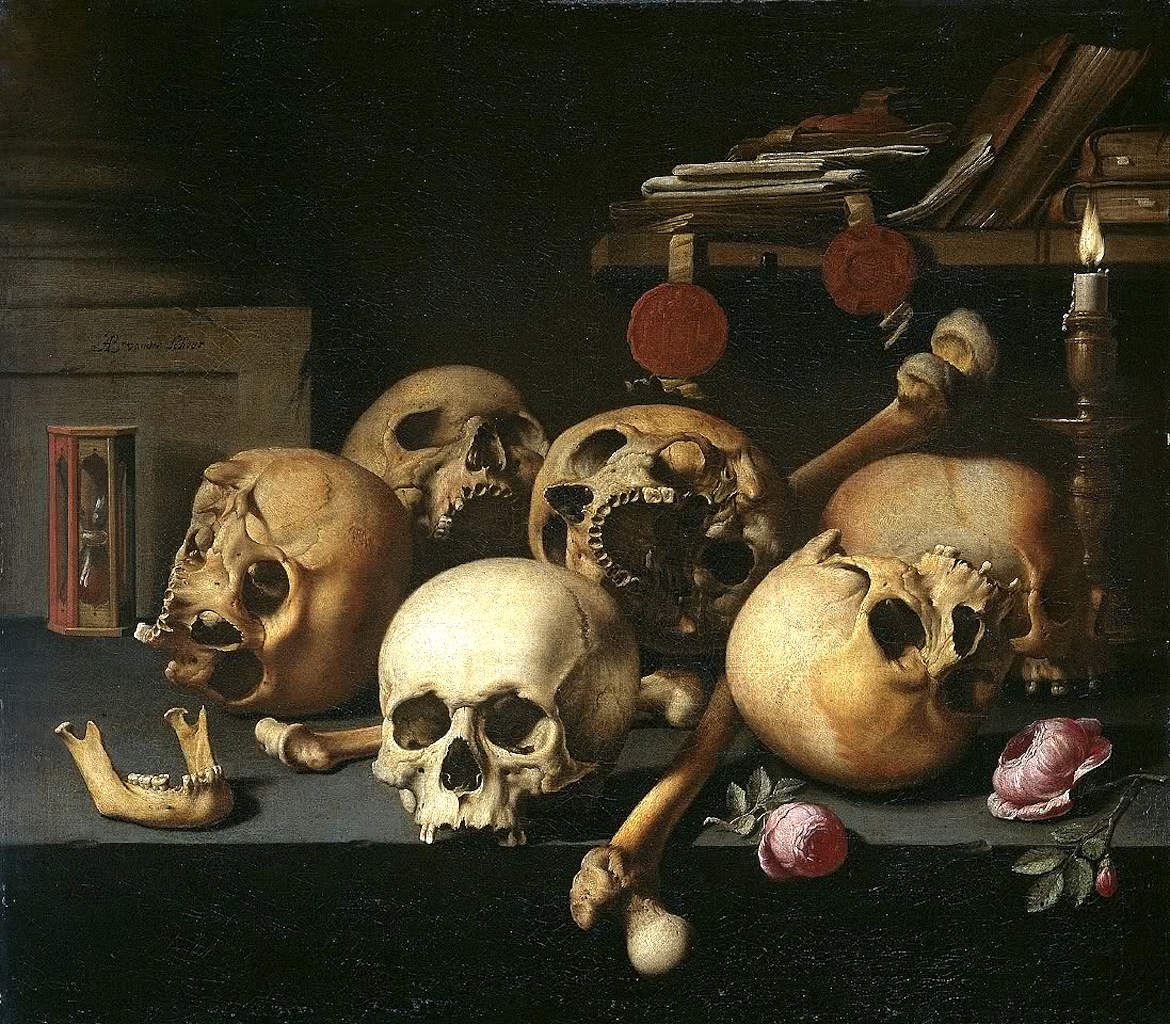 As you know, I like to Google 'Illuminati news' every so often to see what the panic du jour is. I departed on one of these brief trips into masonic reverie this very morn. I found a short article on one of David Icke's forums and thought that would do.
The writer pointed out a couple of classical artists that he felt had knowledge of reptilians and the Illuminati all the way back in the 18th century.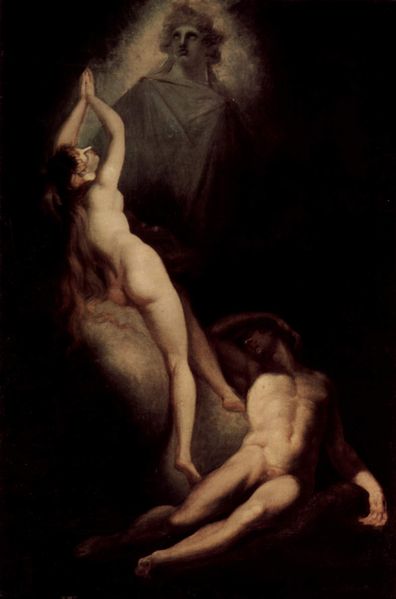 There was little more evidence than a nod to the bleak weirdness of his works but I thought I'd show them to you any way because the paintings are pretty cool. His art encompassed the marvelous, the megalomaniacal, the supernatural, the irrational, the erotic, and the macabre. Not exactly cheerful stuff. His main mantra was "imagination above all".
Henry Fuseli was born in Zurich in 1741 and was the second of eighteen kids. Fuseli was strongly anti-corruption which ended up getting him into a spot of bother. In 1761, after enraging a powerful family by ousting an unjust magistrate, he was forced to leg it to Germany. In 1765 Fuseli travelled on to England where he remained for the majority of the rest of his life.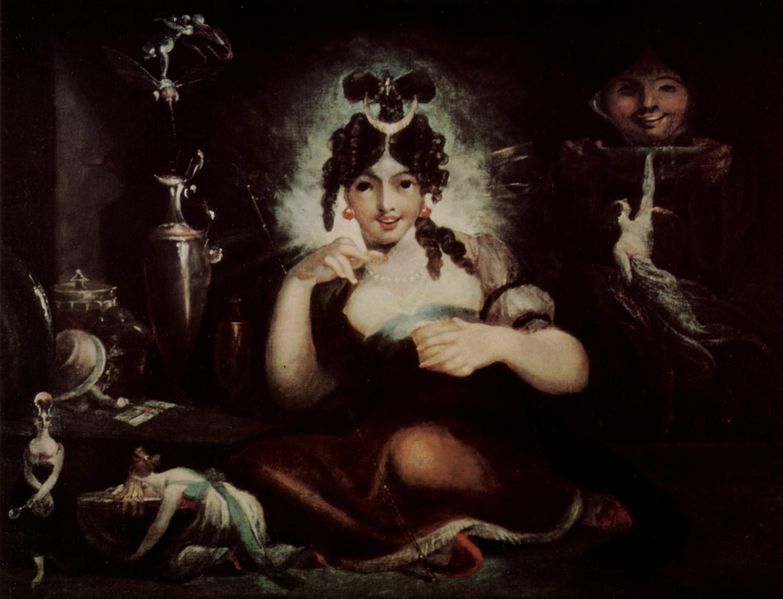 Fuseli didn't start painting until he was 25 but quickly took to it and painted over 200 eloquent pieces before his death at the impressive age of 84. He liked to work from statues and Michael Angelo's work but rarely did live portraits; and he never touched landscapes, famously saying:
Damn Nature! she always puts me out.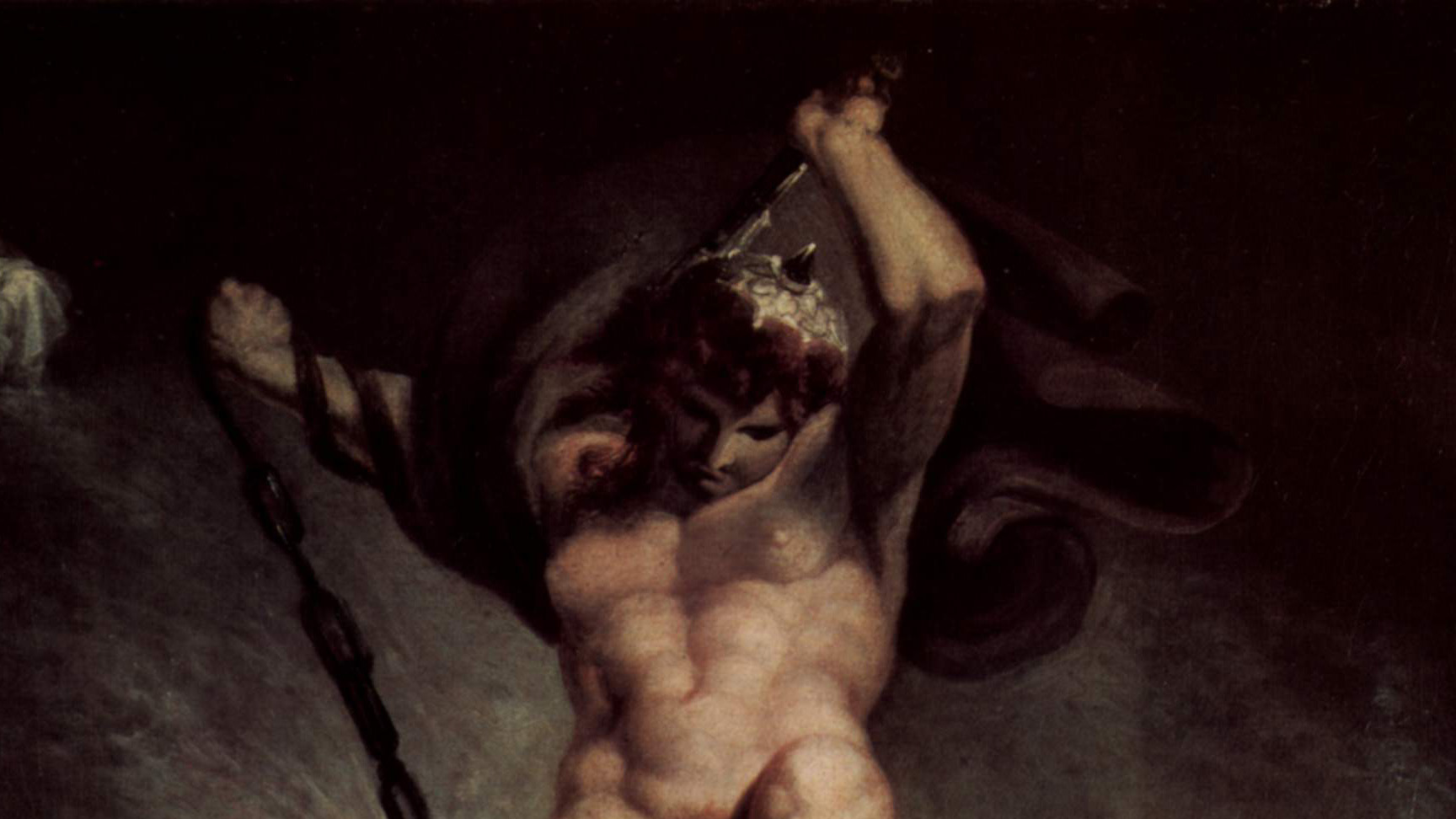 Here's a depiction of Thor smashing a serpent to bits, or if you're Illuminati minded it's a reptilian of course: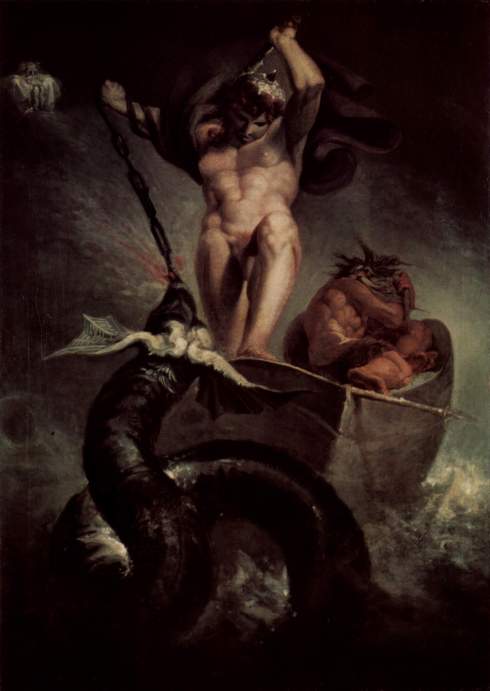 Fuseli's most famous work was probably 'The Nightmare", due to its popularity he did a number of variations (see below) of the work to appease the masses.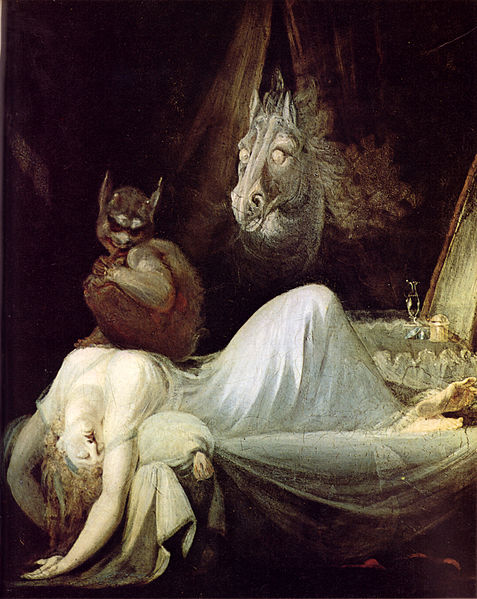 MORE: 
NICOLAI ABILDGAARD: ANOTHER ILLUMINATI OLD MASTER?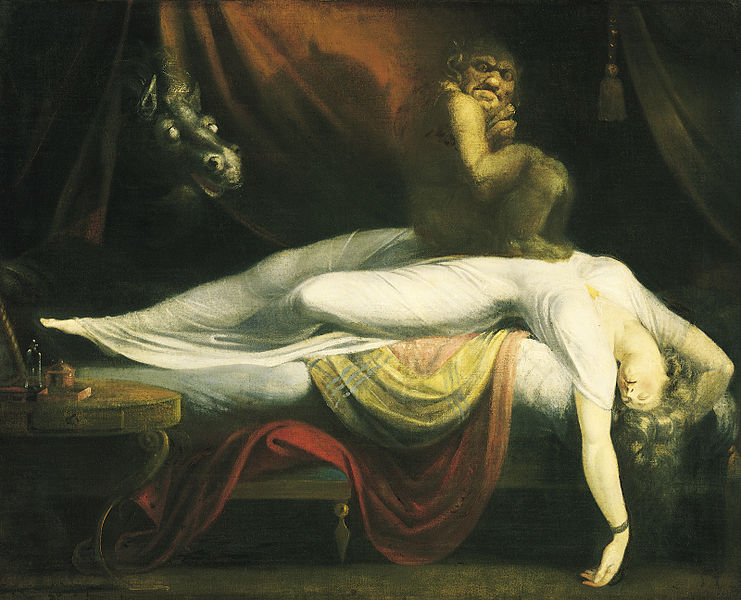 His works mostly focused on the supernatural and his mastery of light and shadow impressed all who glimpsed his scribblings. Fuseli became a professor of painting at the Royal Academy and among his pupils were Constable, Benjamin Haydon, William Etty, and Edwin Landseer. So despite being relatively unknown, his influence on British artists was probably sizable.


So there you go. Quite a talented chap.
MORE DARK ART:
MURDERED POLISH ARTIST'S VISIONS OF HELL #1
MURDERED POLISH ARTIST'S VISIONS OF HELL #2