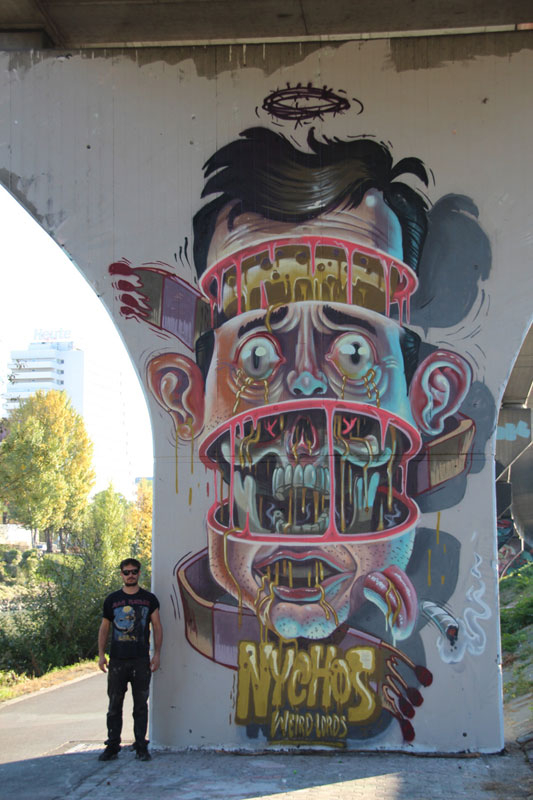 Nychos is an Austrian artist that took inspiration from his father's hunting and dissection exploits when he was a youth. His paintings primarily show "exploded views" of characters and other critters.
He recently travelled through Europe and America with the documentary maker Christian Fischer and, in 2015, released a film called From The Deepest Depth of the Burrow.
Nychos is also a member of a collective called Rabbit Eye Movements. The detail in his work is amazing and the subject matter is right up my street. I'm going to invite him round my house to do one in my bedroom. (LATE EDIT: he said "no").


Not freakin' bad huh? Here's the From The Deepest Depth of the Burrow trailer…
MORE STREET ART: