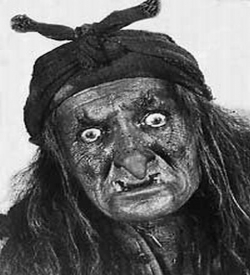 I was perusing realghostvideos.net earlier today, like you do. Well, like I do anyway. The site features a bunch of easily fakeable, blurry, shadowy footage which is, in the most part, laughable. I must admit I like the faked videos as much as the real ones though.
This Russian-levitating-girl-scary-witch one was my favourite by far. I'm sure it's fake, people can't actually levitate or fly after all. But this video taken by some Russian chap walking his dog is what I like to call a "good" fake. I call it a good one because it doesn't look very staged, and if I suspend my disbelief it gives me a drip of chill down the centre of my spine.
So here you are, like it or lump it, a young "witch girl" flies, gets spotted, the dog goes wild, the girl and her mum leg it.
MORE WEIRD STUFF:
PARANORMAL STUFF IN WHITSTABLE
AURORA PROJECT: REAL OR MADE UP?