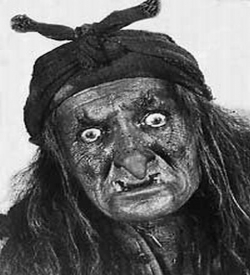 I was perusing realghostvideos.net earlier today, like you do. The site features easily fake-able, blurry, shadowy footage which is, in the most part, laughable.
The following Russian-levitating-girl-scary-witch one was my favourite by far. I'm sure it's fake, people can't actually levitate after all. But this video, taken by some Russian chap walking his dog, is what I like to call a "good" fake. It doesn't look particularly staged, and, if I suspend my disbelief, it gives me a drip of chill down the centre of my spine.
So here you are, like it or lump it, a young "witch girl" flies, gets spotted, the dog goes wild, the girl and her mum leg it.
MORE WEIRD STUFF:
PARANORMAL STUFF IN WHITSTABLE
AURORA PROJECT: REAL OR MADE UP?