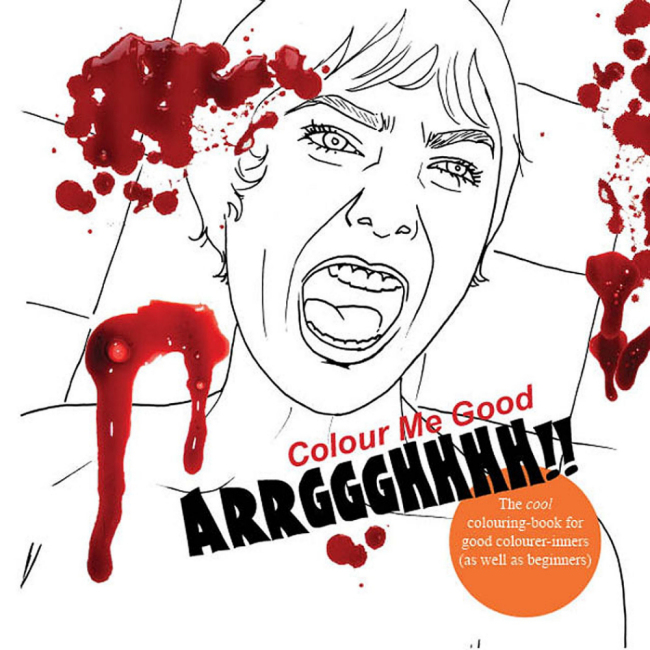 Tesco have ended up doing some apologising this week as they put on sale a wholly inappropriate colouring book for kids. The book which consists of images from famous horror films said that it was suitable for 5-8 year olds. It was an obvious boob and they've had to withdraw it and "remind their supplier not be an idiot".
Tesco's third party retailer: Prezzybox.com's MD, Zak Edwards, admitted the book 'isn't suitable for children' – well done. But they only said that after the national media pointed it out. It's amazing what slips through the net. But the colouring book actually looks pretty cool, and was designed for adults, of course. A good Christmas present idea for the man who has everything. The collection of classic horror pictures just begs to be splattered in red ink.
Here's some of the classic imagery Tesco has been using to scare the guts out of kiddy winkles:
Well, at least there was no mention of that mad guy in Saffron Walden that left a decapitated deer's head in the aisle.