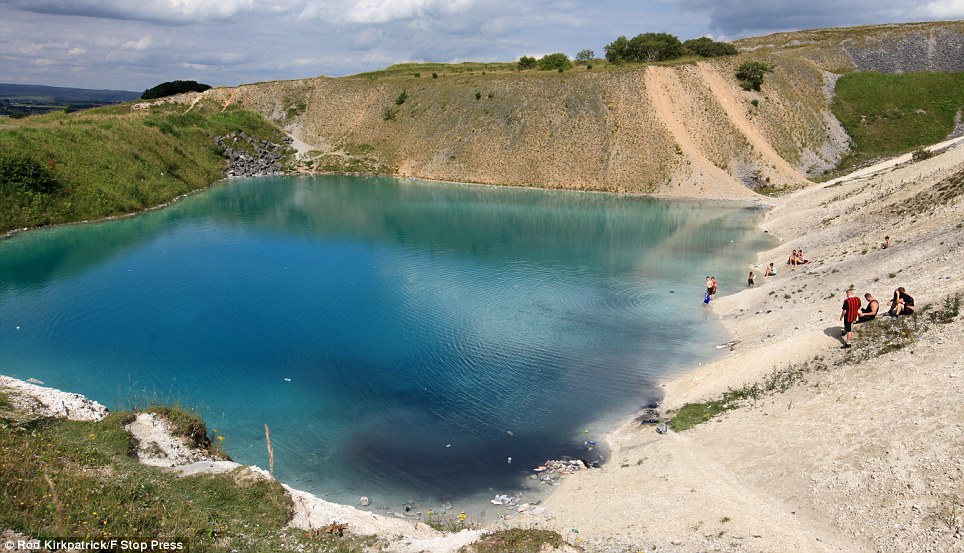 Near Buxton, there's a disused quarry and the place looks like a tropical paradise with its beautiful secluded blue waters. Harpur Hill's blue lagoon has become a tourist spot for many, with people allegedly coming from as far as Liverpool to check out it's wonder and majesty. The problem is, the water is toxic. Normal, clean water has a pH value of about 7 – i.e. neutral, but the Harpur Hill puddle is ay the heady heights of pH 11, to put that into perspective, bleach is 12. So the tropical pond is basically as alkaline as ammonia.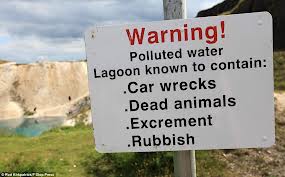 It's also got broken glass, dead animals and other excellent hazards. Despite this, there are no end of plums who want to dodge car parts and shopping trolleys and jump in like idiots. Here's a video of one such ming mong now:
Another issue is that because of it's popularity it attracts a great deal of traffic which can completely block access to nearby towns which infuriates the locals no end. So High Peak Borough Council, who haven't been able to get through to the owner (who clearly can't be arsed to pay for it to be filled in) have dyed the waters black to put people off. Now it looks like this:
Bit of a shame really, but what you gonna do? Idiots will be idiots.