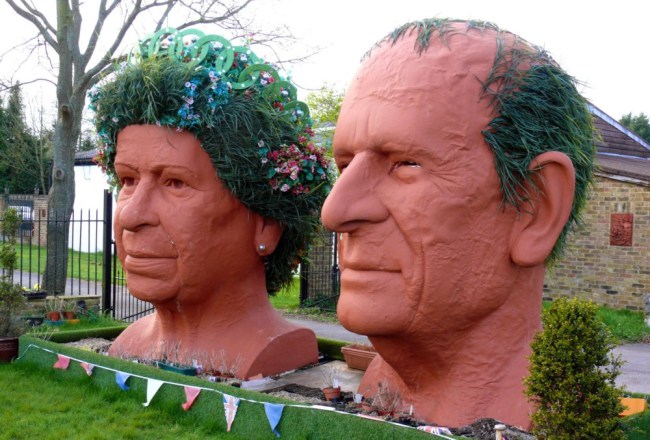 I'm not exactly a royalist, I find it difficult to really care about a family that's famous and rich because of the womb they fell out of. I certainly don't hate them either, how could you hate someone just because of the womb they fell out of? And that ginger one does some funny stuff so he's cool with me.
However you feel about the royals, making 12 foot high terracotta copies of them and placing them in your front garden is going a bit far.
Each to their own I guess. These monstrous copies of the Queen and the Duke of Edinburgh were installed by Suzanne Ellis and her partner Ben Bennett who put the berk into Berkshire. I'm struck by the Queen's likeness to the female from planet of the apes….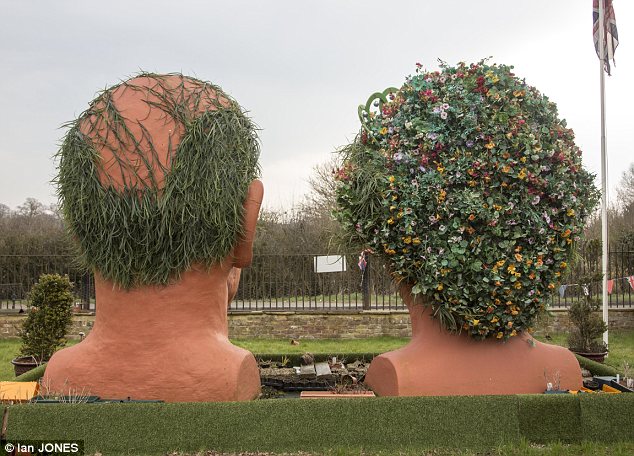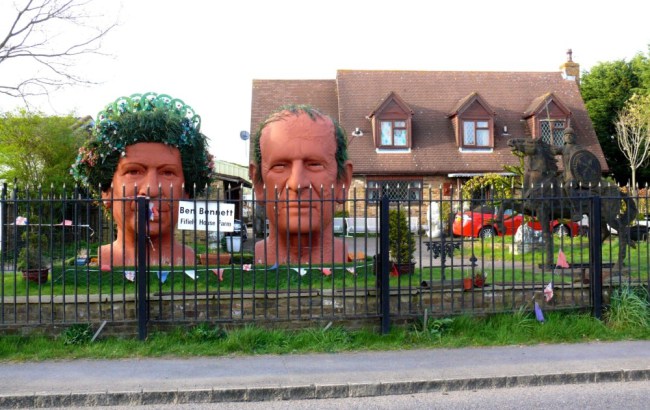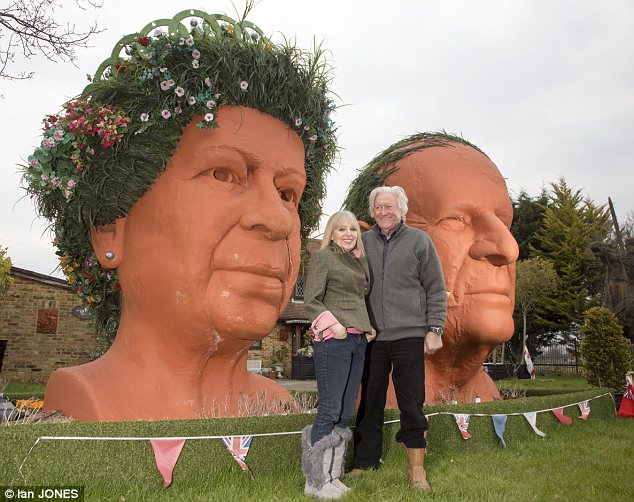 GATEWAY TO HELL FOUND IN TURKEY
SUPERMAN PULLED OVER IN SOLIHULL