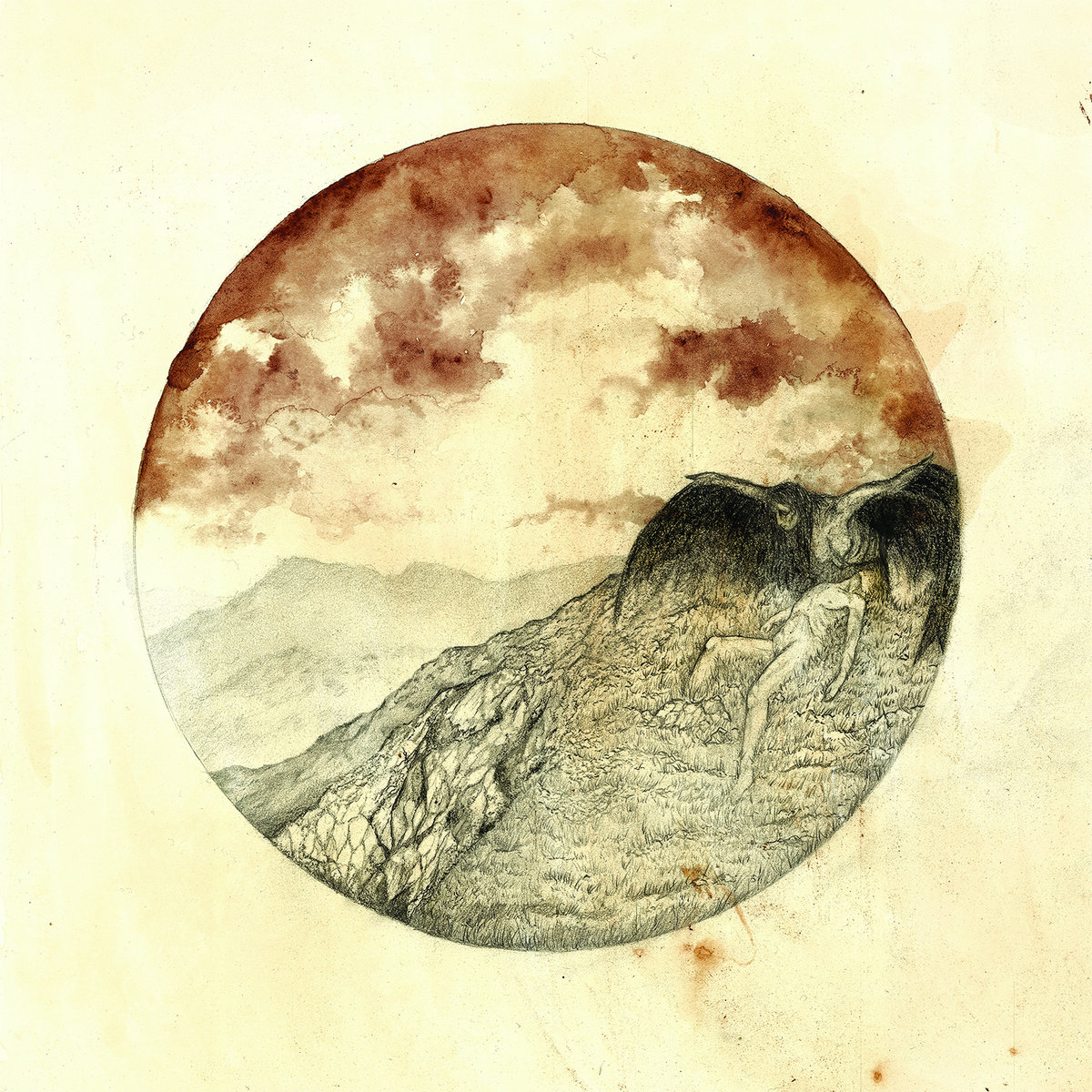 Doom metal has morphed wildly over the last few decades. It has left the cold comfort of the shadows and now lies, gasping for breath in the searing light of the full moon.
Primarily inspired by Sabbath's bluesy, moody guitars, the slow pace of doom steadily spread its darkened wings into other, equally murky waters.
In the early 90s, a new wave of (predominantly British bands), such as My Dying Bride and Anathema added a more miserable and dramatic tone to doom's repertoire. Nowadays, those semi-gothic doom warriors would be classed as death doom, or perhaps funeral doom.
Today's "mainstream doom," including low-down and dirty bands like Conan et al., get more limelight than those treading the more miserable and complex path of death doom and funeral doom.
Bands including Usnea, Thou, and Ataraxie, however, are still pushing funeral doom deeper into the Sarlacc pit.
Another member of this bleak set of bands is Fórn. Their recently released album Rites of Despair is thick with wonder and laced with misery. This is their first full album after a line of EPs. The fact they they have been treading their muddy path for some time is evident in the album's high-quality execution.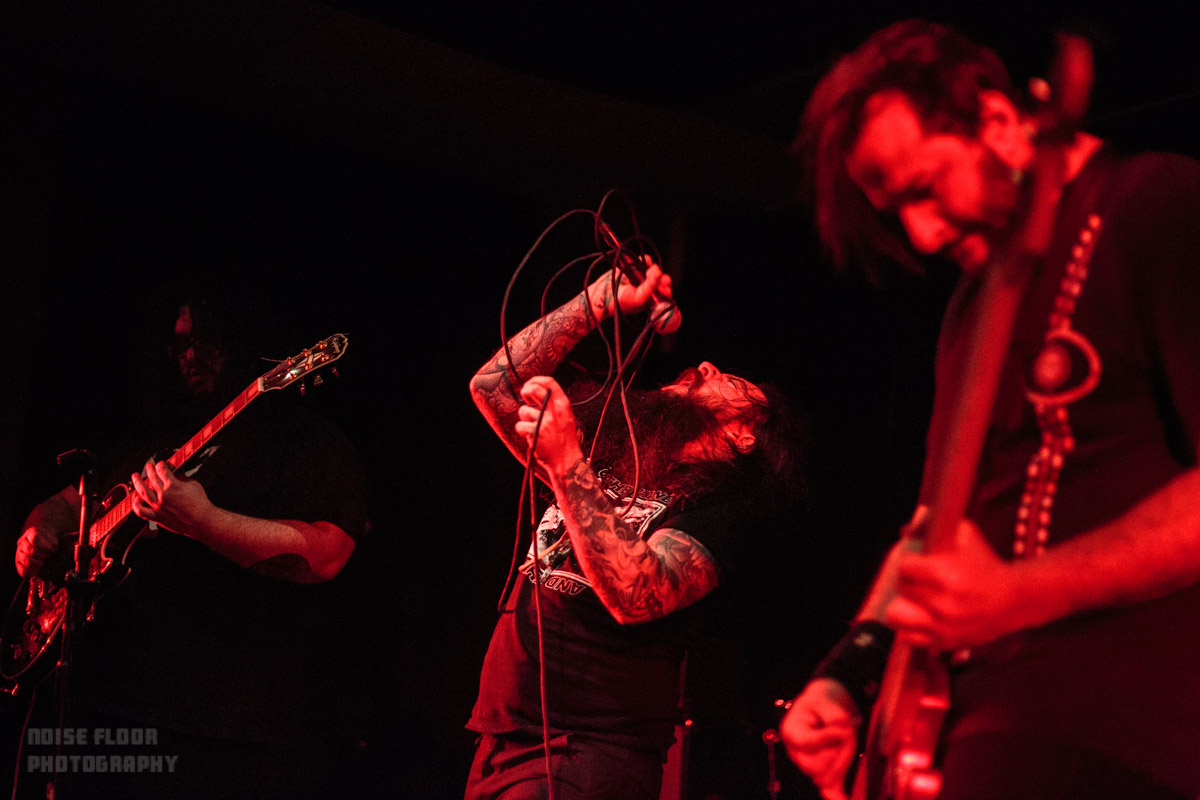 PHOTO CREDIT: NOISE FLOOR
The offering is split into two equally brutal halves — Act I: Depersonalization & Act II: Derealization. Many might argue that doom, on the whole, can be a little one-dimensional; some might even say that it is boring — long passages of brutality with little in the way of hope, but much repetition.
In my view, that is kind of the point of doom, but, anyway — anyone who worries about that sort of thing needn't concern themselves here.
Fórn maintain doom's impeccable sense of dirge but keep it fluid enough that it would be very difficult to get bored. There is top quality musicianship, without it being fiddly; and there are displays of brutality without it becoming trite.
Here's a video of them playing at The Tonic Lounge:
Fórn also weave a range of emotions without leaving their tomb of sadness. You could refer to these emotions as shades of black — they are all filthy and depressing, yet they are intertwined with sparks of light.
For instance, the riff that pops in about half way through The Ancient Wisdom of Sorrow provides a melancholy glimpse of hope. The final moments of Ritual Ascension Through A Weeping Soul ignites a twinge of something close to a smile. There's also a cheeky, almost (almost) perky nod to stoner in the primary riffs of (Altar Of) Moss, Lichen & Blood.
Personally, I don't pay much attention to lyrics but, according to Fórn, "Rites of Despair explores themes of isolation, depression, decay, tumultuous self discovery, and abandonment," which sounds about right.
If you are, in any way, a fan of misery, check out their Bandcamp page here, their Facebook here, and buy a T-shirt here. In short, I wholeheartedly approve. I, for one, will be watching their progress with awe.
MORE METAL:
LISTEN TO ALL OF MOTORHEAD'S SONGS AT ONCE