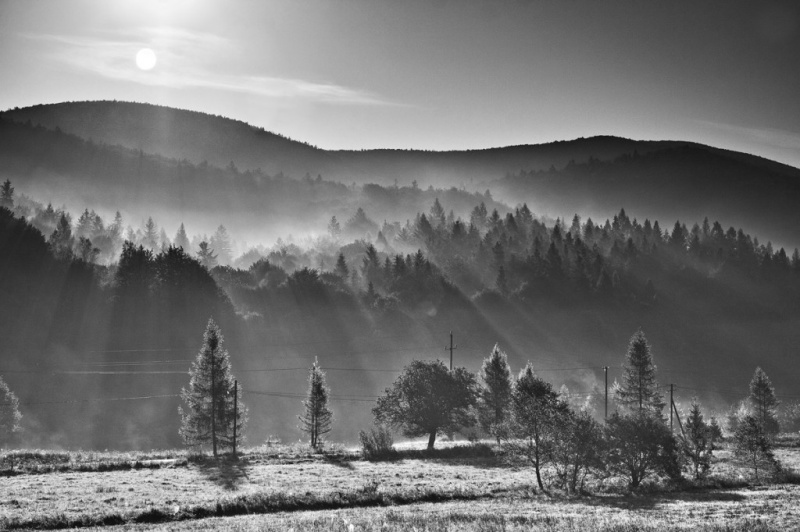 Luc Kordas has been taking photos for over a decade. In the early days, he focused on portraits and street photography; still today, that's where his passion lies.
For the past 2 years, Kordas has lived in New York, but Poland is his ancestral home. He has a passion for travel and capturing the edges of scenes.
With a keen eye for an unusual vista, his work is moody and intimate; regardless of the scope of the subject matter – a human face, a mountain range – it all feels claustrophobic in an unearthly and touching way.
Below are a selection of images from his extensive back catalogue. If you would like to see more, here are links to his OFFICIAL WEBSITE and his FACEBOOK.
America
Kordas has exhibited his work across the US and Europe and won a range of awards. He took some time out of his busy schedule to answer a few questions for us here at Lazer Horse.
We asked about his travels, his favourite countries, and whether there were any places he wouldn't want to return to:
"I have been on the road for over 10 years and travelled to many countries. Most recently, I fell in love with Iceland. My other favorites are Scotland and Italy. No, there isn't any country I would never want to go back to."
Gleason's Gym
Portraits
New York
Kordas has taken more than his fair share of pictures in the mean streets of New York. We asked whether he'd ever found himself in a spot of bother; he said:
"Doing street photography isn't really dangerous but certainly can put you on the spot. I got in minor trouble a couple of times, nothing too serious though. When someone objects to me taking their photos I always try to explain what I do and why I do it."
India
As for inspiration, Kordas quotes the work of "HCB, Willy Ronis, Vivian Maier, Gary Winogrand and thousands of others."
Iceland
Hasidic Jews In New York
Many thanks to Luc for his time. We hope he keeps traveling and snapping.