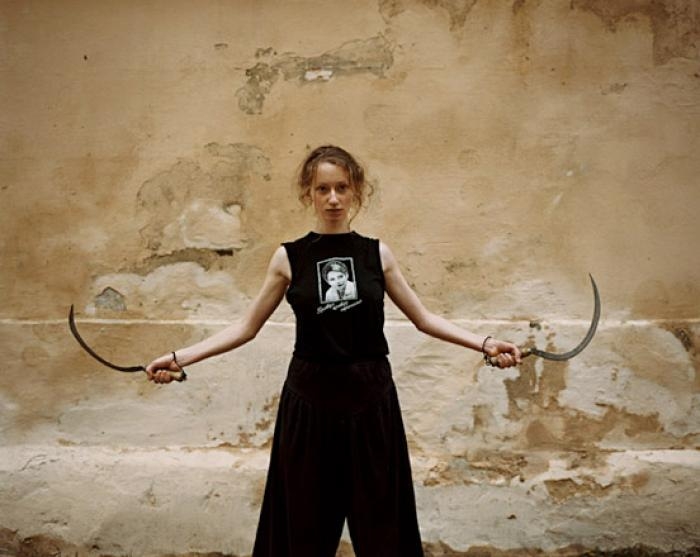 I came across the following photo collection on a Russian website (where I often find my fix of strangeness). But the photographer is, in fact, French and his subjects are Ukrainian.
According to the translated blurb, photographer Guillaume Herbaut went on the search for the Ukrainian equivalent of the Amazons. This is what he found.
The women photographed are being trained in the forests of Asgarda to become fearless warriors. They look like a fearsome bunch and there's more than a little bit of sinister in their eyes.
These warrior women of Asgarda are trained by Katerina Tarnovska, a kickboxing champion and self-professed descendant of the Amazonia.
MORE STRANGE:
12 STRANGE AMERICAN SPORTS MASCOTS
THE LARGEST GHOST CITY IN THE WORLD