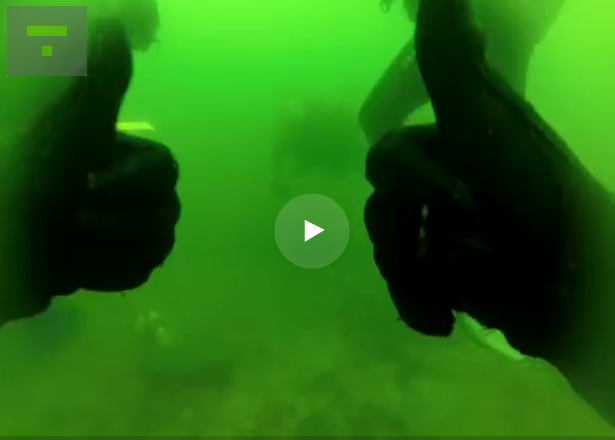 I'm a bit of a baby when it comes to diving and deep water – it spins me out. I'm terrified of what lies below and, also, I'm not a massive fan of drowning. It doesn't help that my body is a weird shape and prone to sinking, either.
I watched the following video this morning and it made me feel tense and uncomfortable; a problem shared is a problem halved, so, I thought I'd pass those emotions on to you all.
Check out her panicked eyeballs at the 40 second mark – chilling.
That's really, really horrible isn't it? The links below are less horrible, I promise.
MORE UNDERWATER WONDERS:
SURFER ALMOST SWALLOWED BY HUGE WHALE
STRANGE AND RARE FRESHWATER DOLPHINS