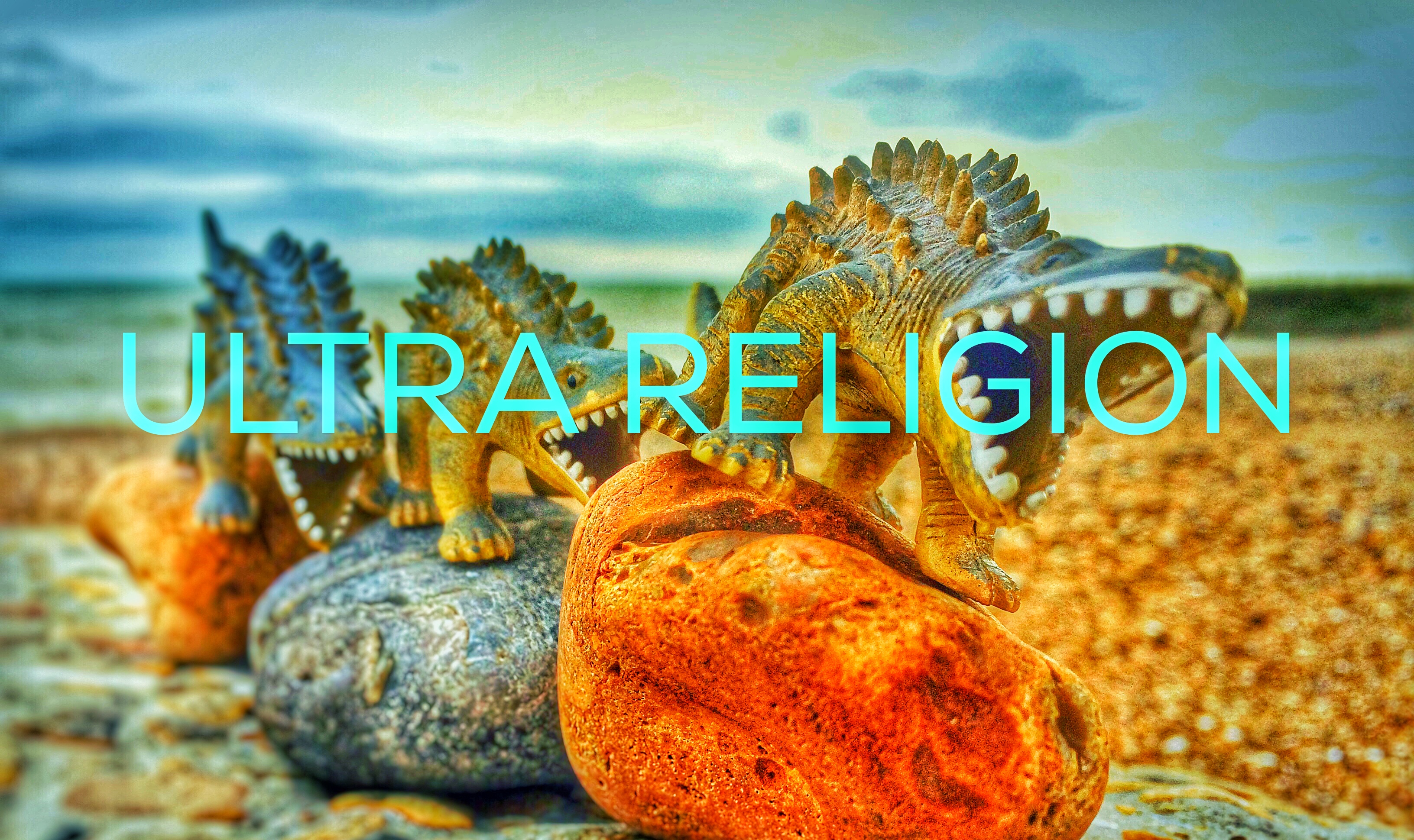 Today, I decided to design a new religion. That's a bit of a task. So I'm using this article as a kind of sketch pad. I'm going to outline some of my reasons for starting a new religion, and some of the reasons why I think that our current selection of religions is inadequate. I would also like to make it clear at this stage that I don't expect anyone to take me seriously. OK?
This new religion will be called ULTRA RELIGION.
Before I get started, I should explain why I decided to attempt to invent a new religion. I was reading the Taoist text – Tao Te Ching – as research for another article I was writing, and I liked some of its vibes. It got me mulling the whole religion thing over anew.
I thought to myself, why not try to assimilate all the best bits of all the major religions and turn them into one huge ULTRA RELIGION to suit all needs (or at least meet mine).
Plenty of people don't think there is any need for religion at all. I get that. There isn't really. You can argue black and blue about the wonders of each and every religious belief, but, at the end of the day, according to all of the main religions, everyone is wrong apart from them.
So, even by their own yardstick, the majority of the world is following the wrong god. That doesn't make good sense.
Also, a recent poll showed that the "non-religious" group in the UK is growing. For the first time, it outnumbers Christians. The world is becoming more secular and, regardless of what religious people say the reasons are – demons, devils, immigration, inbreeding, the end times, blasphemy – it's happening, and if religion wants to stay alive, it will have to change and keep up.
Of all of the religions, Western Evangelical Christianity has kept up with the modern world most thoroughly. Modern evangelical churches sing upbeat songs and don't wear a tie on Sunday. They are free to follow science and the womenfolk are allowed to have jobs and wear lipstick.
In Brighton, East Sussex, one of the most liberal British towns, there are even churches that accept gay people and embrace evolution. They are morphing with the times, and that is perhaps one of the reasons why they are still one of the most dominant religions in the world. Orthodox Christianity, with all of its pomp and ceremony and fancy hats, is being steadily replaced by mega-churches, electric guitars and expensive dentistry.
Do people really need religion, though? No, I don't think so, there are plenty of humans who live their lives without religion and get on very bloody well indeed thank you very much. And, some folks who call themselves "religious" only do so out of habit or out of a desire to appear "traditional."
What I mean is, a large slice of the folks who say they are religious, don't actually go to church or believe in the things that their religion says they should.
For instance, if you were to ask someone who ticked the "Christian" box on their census form whether they believed in god, they would probably say "yes." If you were to ask, "do you believe in Jesus?" The answer would, more than likely, be in the affirmative. Now, if you were to ask "do you believe that Jesus is the son of god and that he came down to earth from heaven; then he was crucified to forgive the sins that you commit every day, and a little while later, he rose from the dead and went back in to heaven?" The answer is less likely to be an emphatic "yes." And, if they say "no" to that question, then, technically, they are not a Christian. Simple as that.
The Bewildering Ubiquity of Religion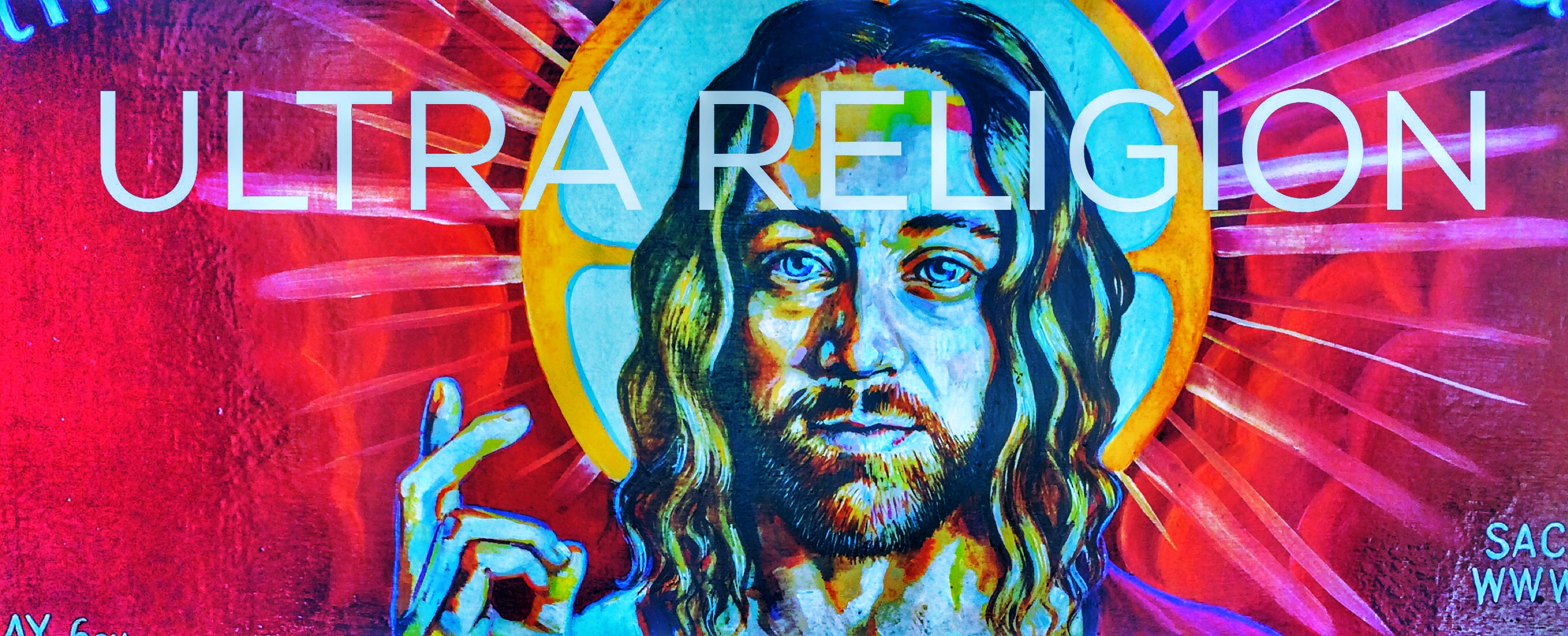 It's worth noting that, however you feel about religion, even if you feel disdain or ambivalence towards it, it is impressively ubiquitous. Virtually every culture on earth has some kind of religion. It's as human as fighting, rape and music.
Its prevalence doesn't mean that religion is either essential or correct, but it does mean that there is some kind of universal human yearning for religiosity; a desire to defer to a higher power. It's hard to say what it is about religious thought that is so natural for the human mind, but the drive is certainly there.
Perhaps humans naturally have high hopes for a better, less painful life after death. Maybe we have a genetically imprinted need to explain how the wonder of nature arrived here; a desperation to explain life-changing meteorological catastrophes; a desire to control a seemingly violent environment. Or, perhaps the enlarged higher brain that evolution has endowed us with has overstretched its reach; our mental abilities are advanced enough to understand how our brains can understand, but not quite bright enough to understand what the point is.
As a side note, there is one culture that doesn't appear to have a religion. They are called the Pirahã people and live on the banks of the Maici River in Brazil's Amazonas state. They only really take things seriously if they are happening now. They aren't interested in the past and have no real ancestor stories. When they were first "discovered," the Pirahã showed interest when they were told about Jesus and his adventures, but, as soon as they found out that the person talking about Jesus had never actually met him, they quickly lost interest.
I have nothing against the major religions, and I certainly don't have anything against religious people. Unfortunately, over the years, religion has been used as a weapon or as an excuse to do awful things.
In general, it is the humans who are at fault, but it's religion that gets the blame. Having said that, religion, or religious beliefs, do have to take some of the blame. Believing in a god that speaks to you directly can cause a lot of trouble.
If you believe that god has told you something, no one will be able to dissuade you from that; that is very dangerous. These "god told me" arguments have ripped apart families and friends because neither side will back down from the challenge. You can easily imagine, if you truly felt god had spoken to you, why would you ever back down? You have god on your side, crack on! In reality, god probably spoke to neither side. Everyone, therefore, loses.
Because I had been thinking about religion so much, I thought it might be a good idea to design and install a new one. A religion that takes the best bits from all the others and merges them into one coherent whole. Something we can all get behind. That way, people who really feel like they want a religion can follow this one. They will still get the buzz of communion, sharing, singing with friends and genuine fellowship that the followers of religion get, but without the need to hate other religions, cultures and people of different sexual preference.
I considered starting with a basic set of 10 commandment, people like Top 10s, and the Christian version certainly seems a little outdated – one commandment tells you not to be jealous, a couple tell you to only worship god, another is about being nice to your mum and dad, then there's a few about not stealing, lying, being adulterous, blaspheming or killing anyone. To be honest, that doesn't give you much guidance about life, does it?
In the end, I decided not to bother with a set of rules as such. You can't cover everything, and any rule can be twisted. For instance, there's a small industry that thrives on designing sneaky gadgets that help circumvent the wide array of tricky Sabbath rules that orthodox Jews have to follow, including the ban on pressing buttons or cleaning your teeth.
I recently read a little about Confucianism, Taoism and Buddhism. All of which can be thought of as a philosophy rather than a religion – to a certain extent. I quite like that idea because, although people can fall out over philosophical debates, they will very rarely kill each other about it. So that might be a good place to start.
ULTRA RELIGION IS A PHILOSOPHY THAT PUTS LIFE, EMPATHY, UNDERSTANDING, FREEDOM AND RELAXATION AT ITS HEART.
ULTRA RELIGION and the Sanctity of Life

First up, in the interests of keeping a lid on things if they get heated, ULTRA RELIGION must be a peaceful religion. Buddhists are famous for not wanting to kill things, and I like that vibe. Other religions pick and choose what you can and can't kill, so I feel like I need to make a decision here.
Followers of Jainism go one step further than Buddhism – they believe you shouldn't harm anything that lives; that extends to microbes. Some Jains wear masks to prevent them from accidentally taking in microbes as they breathe.
That's too far. Personally, I think a moratorium on killing mammals would be good, but if ULTRA RELIGION is to catch on, we can't have any hard and fast rules like that. I think the basics should be something like:
HUMANS SHOULD NOT KILL ANYTHING UNLESS THEY REALLY CAN'T AVOID IT. MEAT CONSUMING SHOULD BE DONE IN MODERATION, AND ULTRA RELIGION'S FOLLOWERS SHOULD BE AWARE OF WHERE THERE MEAT HAS COME FROM – NO BATTERY FARMED STUFF PLEASE. WE ARE OMNIVORES, BUT MEAT IS NO LONGER ESSENTIAL. YES, BACON TASTES NICE, PLEASE SHOW SOME DECORUM.

VIOLENCE TOWARDS ANY ORGANISM IS NOT ALLOWED. UNLESS THERE REALLY IS NO WAY TO AVOID IT. AND THOSE SITUATIONS ARE LIKELY TO BE RARE.
Also, just to be on the safe side we should make something clear:
NO SACRIFICE OF ANY CREATURE IS NECESSARY, THANKS.
What About "God" in ULTRA RELIGION?

There's always a bit of a standoff between the monotheists (one god), pantheists (everything is god) and polytheists (many gods). But the lines are actually quite blurred, for instance, Catholics are monotheists, but they kind of worship Mary, Jesus and a whole host of random saints. That feels like polytheism to me.
Similarly, Christianity, although staunchly monotheist, worships the holy trinity – the clue's in the name. Although they say that Jesus, God and the Holy Spirit are one entity, they acknowledge that they are also three; so I guess Christians are part-time polytheists.
I think ULTRA RELIGION should have no particular god. We will go along with the Jainism idea that every living thing has the potential to be divine and should be respected and worshipped. People are too eager to argue over the power of various gods, so we will have it that:
ALL NATURAL THINGS ARE DEITIES OF EQUAL WORTH. NO GOD CAN BE HIGHER OR MORE POWERFUL THAN THE OTHER. OR, IF YOU DON'T THINK ANYTHING IS A GOD, THAT'S COOL TOO.
ULTRA RELIGION's Take On Creation

No one knows how life began, no one knows how this universe popped into existence billions of years ago. All religions have their own theories, some battier than others, and science has its big bang theory.
Because no one can ever know the exact way that the universe came about, there is no point making up a story. Older religions have got ancient ideas, and their story's antiquity gives it a certain level of kudos. But, they have nothing more than vague scribblings written billions of years after the event to back it up, so they shouldn't be taken particularly seriously.
ULTRA RELIGION has no stance on the creation of the universe. We know it happened and we are glad that it did. We are interested in any evidence that comes up, but because it was so very long ago, and because we are reasonable people, we aren't going to start listening to mad talk.
As for the advent of the natural world and the wonderful array of flora and fauna we have around us today, evolution is the best theory we have. It works well and has multiple strands of evidence backing it up. At the same time, there are still questions. Not that evolution is ever likely to be disproved, but the theory will, no doubt, be refined; particularly as we learn more about molecular genetics and even, perhaps, how quantum physics influences the atomic jiggery-pokery involved in genetic mutations.
Because nothing is certain, we will take a similar stance to evolution as we do with the genesis of the universe – life has happened, ULTRA RELIGION is very interested to learn all that it can about the way in which life began and how it works now, but we will not fall into any camp wholeheartedly; we will constantly assess any changes and theories as they arrive. As things stand, evolution is very much in the lead, but we won't fall out about it. To summarize:
ULTRA RELIGION IS PLEASED THAT THE UNIVERSE AND LIFE EXISTS. NO ONE KNOWS EXACTLY HOW ANYTHING ARRIVED HERE, SO WE WILL SIMPLY ENJOY THE FACT THAT IT HAS ARRIVED.
ULTRA RELIGION and Dietary Requirements

Not applicable. Eat what you like. But please, keep in mind what has been said about eating meat and the fact that all living things are holy. Thankfully, ULTRA RELIGION does not believe that deities mind being eaten, but ULTRA RELIGION does mind if they are tortured.
As it says in the Bible, god gave us the plants and animals to use – not abuse. When you eat a burger, consider that it has arrived thanks to the death of a huge, graceful grazing beast. When you eat an egg, make sure it comes from a cage where they are afforded more than 10 cm2 to shuffle about in.
ULTRA RELIGION and Sexual Preference

In a nutshell:
DO WHAT YOU LIKE AS LONG AS YOU AREN'T HURTING ANYONE PHYSICALLY OR EMOTIONALLY.
It would be nice to think that the above statement wouldn't need writing down. But, unfortunately, it does. Many religions, notably Christianity and Islam, are anti-gay. They are 100% sure that homosexuality is an unnatural abomination and should be stamped out. They even believe that it is possible to convert to and from homosexuality.
Why something as simple as same-sex relationships should bother god is a mystery to me. After all, if god did indeed invent the natural world, he must have also invented all of the gay animals; why he would stop spreading the gay when he reached humans I do not know.
But, as there is no singular god in ULTRA RELIGION, we are totally ambivalent about sexual practices. This is not some kind of forced liberalism, it's just good sense and should be applied to any number of behaviors. If they aren't hurting anyone, or anything, then they are no on else's business.
ULTRA RELIGION and Marriage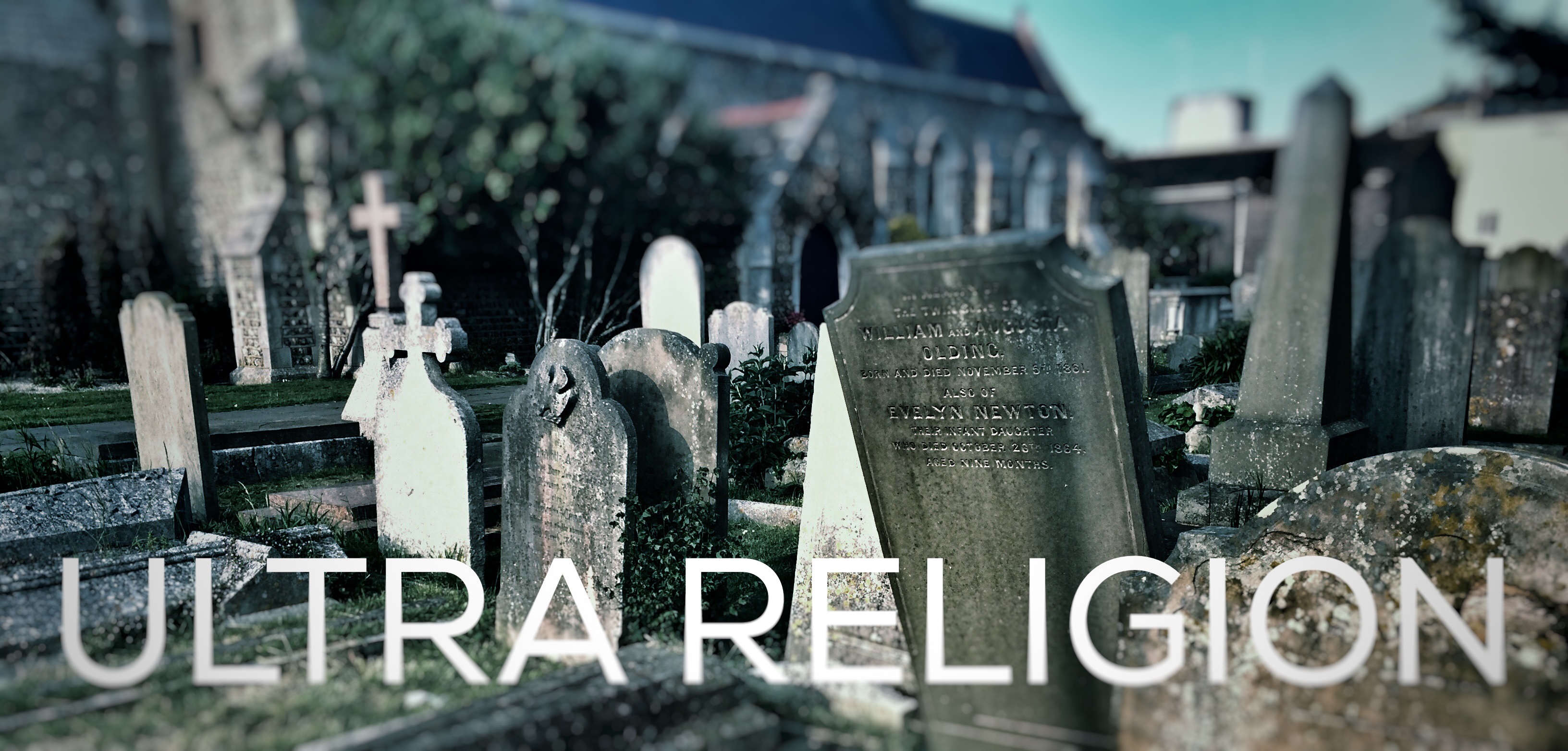 Do what you like. Get married if you want to, but don't make it the only thing that matters to you. When you marry him/her, they will still be annoying and snore, getting married is a ritual that has no particular meaning. It can be a perfectly beautiful statement to loved ones and friends, and it can involve a lovely knees-up where all your nearest and dearest celebrate your happiness, but in itself, marriage is neither meaningful nor holy.
MARRIAGE SHOULD BE ENTERED IF BOTH PARTIES ARE IN AGREEMENT. HOWEVER, ULTRA RELIGION IS UNCONCERNED WHETHER YOU DECIDE TO OR NOT. YOU WILL NOT BE PENALISED EITHER WAY.
ULTRA RELIGION and the Afterlife

Most religions have a take on the afterlife. Whether it's Dante's multiple circles of hell, Jainism's non-permanent punishments in the frosty bowels of hell, or Buddhism's eternal loop of reincarnation. ULTRA RELIGION bucks the trend here. The stance is similar to ULTRA RELIGION's take on creation – no one has any idea what happens after you die.
Each religion has had a guess at it, and most of them contradict each other. Even religions that have similar ideas – Islam and Christianity both believe in heaven and hell, for instance – but they both believe that the other team can't get into heaven.
So, only one religion can have got it totally right, and that doesn't seem very fair. Even if you want to believe in a loving god, you would like to think he would set things up a little fairer than that; as it stands, only a small percentage of the population make it to heaven in each generation. If there really is a god, and he's set up a wonderful, blissful place called heaven, you'd think he would make it clearer and easier to understand what is necessary to attain a seat there.
ULTRA RELIGION BELIEVES THERE PROBABLY ISN'T ANYTHING AFTER DEATH. THIS LIFE IS ALL YOU'VE GOT, SO USE IT WISELY. TRY AND MAKE SURE THAT EVERYONE YOU ENCOUNTER HAS A NICE TIME. LIFE IS SHORT, AND ONCE IT'S DONES, THAT'S PROBABLY THE END OF IT.
ULTRA RELIGION and Rituals/Prayer

Rather than praying, ULTRA RELIGION will practice mindfulness and focus on developing empathy. If you understand why you think and feel a certain way, and you also have a good understanding as to why someone else feels or thinks a certain way, you are less likely to be annoyed by them, want to punch them, or simply dismiss them out of hand. Empathy and thoughtfulness are the key to progress.
This folds into misogyny quite nicely. If you think about the way that you think, you can figure out why you (or anyone else) is sexist (or racist) and you can understand why other genders (or races) feel the way they do; there will be less fear and more understanding.
THINK ABOUT HOW YOU THINK. UNDERSTANDING BREEDS UNDERSTANDING. THE REASON WHY WE'RE HERE IS TO REASON WHY WE'RE HERE.
People who come from countries or regions that boast a wider range of religions or races are less likely to be bigoted. That's because they have a better understanding of other folks and more familiarity with their ways. There is less mystery and therefore less suspicion and fear.
ULTRA RELIGION and Politics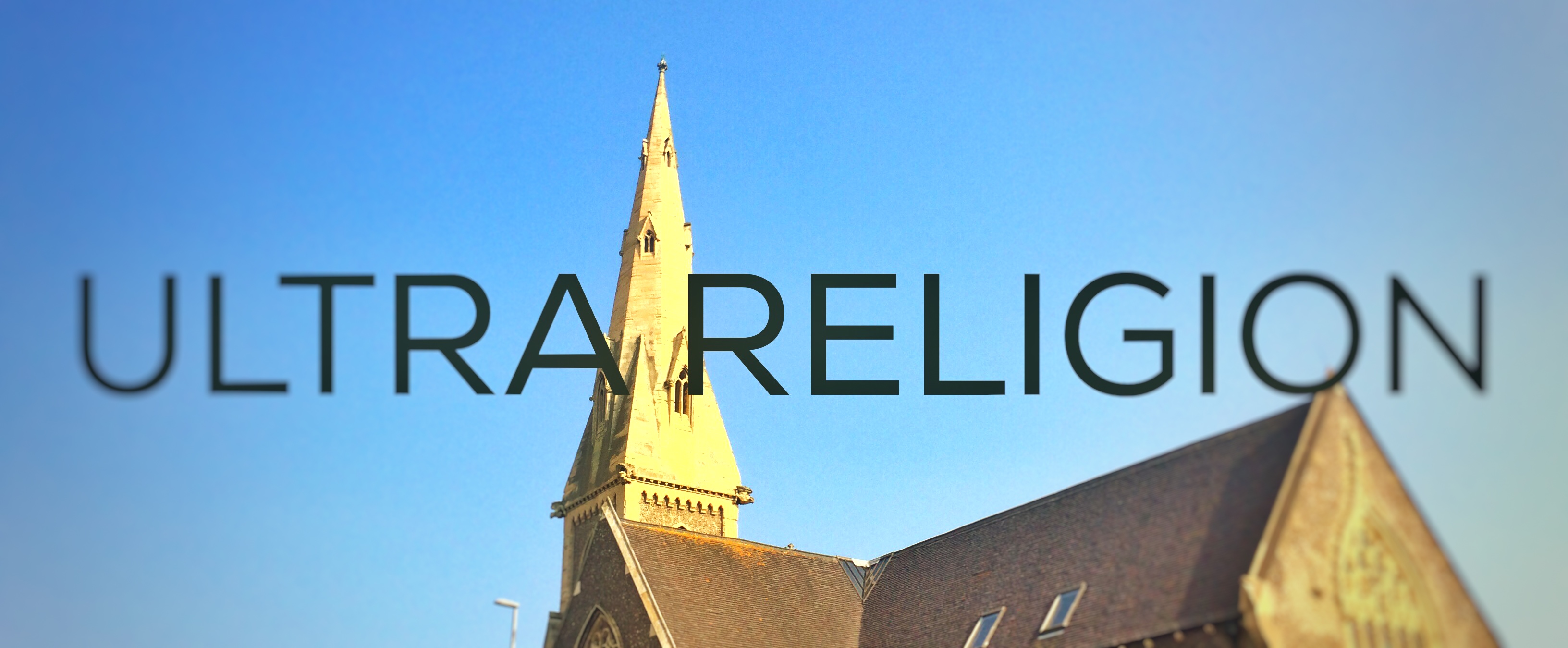 The only prerequisite in ULTRA RELIGION in regards to politics is that people think about what is going on and attempt to keep up to with it all. ULTRA RELIGION believes that everyone should vote with the poorest and worst-off people in mind. Don't vote for the politician that promises to make you more money, no, vote for the people that promise to make things fairer for others. In most cases, this will be tricky, because politicians are, by definition, bastards.
VOTE ETHICALLY. KEEP THE ENVIRONMENT, INCLUSIVITY AND THE NEEDY AT THE CENTRE OF YOUR CHOICE.
Rituals, Meetings and Texts in ULTRA RELIGION

Rituals can be quite cool to watch, and they give religion a solid, memorable identity. However, it is difficult to take them seriously when you understand that, ultimately, they are meaningless and impotent. So, if walking anti-clockwise around a lump of gold helps you consider your place in the universe – do it. If wearing a magnificent robe helps you tune into the suffering of others – do it. Go for your life, it doesn't matter either way.
ULTRA RELIGION HAS NO UNIFORM OR RIGMAROLE. ULTRA RELIGION PREACHES FREEDOM OF THOUGHT AND DRESS.
The topic of regular meetings is a tough one. I don't want to force anyone to do anything they don't want to do, but I think that Sunday services or regular prayer sessions are good for a community. They bring people together with a common aim to converse and support each other. I think that modern society is becoming ever more fragmented as the church slowly shrivels away. I believe that this is the one facet of religion that society struggles to replicate without it.
With that in mind, followers of ULTRA RELIGION should, where possible, meet regularly, but it doesn't have to be somewhere specific. It's a good idea to have a joint purpose, though; it brings people together. Maybe play some sports, or visit an art gallery, or go somewhere you've never been. Visit the countryside. Make it a weekly event.
ULTRA RELIGION does not say that you have to meet up on a particular day or time, no; it says you should meet up with friends and family members and do things together. A sense of community and shared experience is important for humans, we don't get enough of it these days. It's healthy for the mind. We are social animals.
As for a "holy book" we won't bother. It doesn't matter how you word something, it will still be ambiguous. Look at the number of Islamic sects and branches of Christianity. They all follow the same book, but none can agree on what to wear, what to kill and what not to eat.
Interestingly, Jainism split into two factions because of a discrepancy in clothing. Half of them thought that monks should dress in white, the other half thought they should be naked. So they fell out and split up. Religious texts just muddy the water.
ULTRA RELIGION RECOMMENDS READING ALL RELIGIOUS TEXTS, SCIENTIFIC BOOKS, PHILOSOPHICAL TRACTS AND ANY OTHER WORDS YOU CAN FIT INTO YOUR BRAIN. KNOW YOUR ENEMY, KNOW YOUR FRIEND, UNDERSTAND AS MUCH AS YOU CAN ABOUT AS MANY THINGS AS YOU CAN. BUT ALWAYS REMEMBER – NO MATTER HOW MUCH YOU KNOW ON A SUBJECT, SOMEONE ELSE WILL ALWAYS KNOW MORE; YOU ARE FALLIBLE.
I REPEAT. YOU ARE FALLIBLE.
I've tried not to lay down any hard and fast rules for ULTRA RELIGION. People don't need them. One of the 10 commandments is "thou shalt not kill" but there's no need to spell that out, really. If you've already said that you should be nice to people and avoid hurting them physically and emotionally, not killing people is a bit of a no-brainer.
Most of the major monotheist religions still present today are based on the teachings of a book written in a desert by someone who lived thousands of years ago. It is difficult to stay relevant, and this puts them at a disadvantage. ULTRA RELIGION aims to be timeless. We don't want to force a soon-to-be archaic structure on anyone. We just want to encourage people to think, to care, to love and to meet.