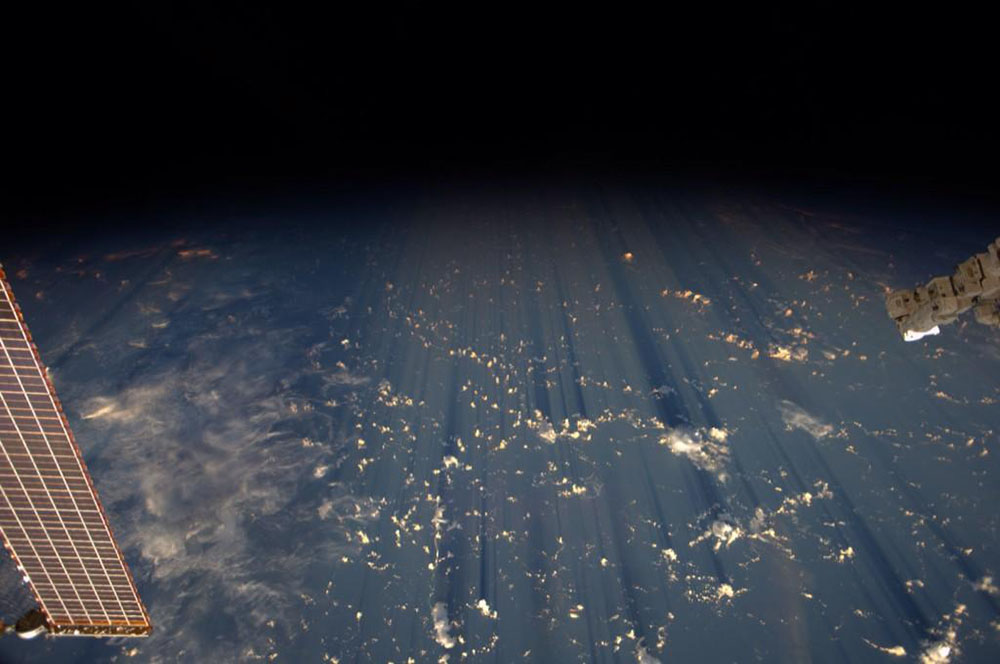 NASA's International Space Station has brought us earthlings some of the most awesome photographs of our planet ever taken. Chris Hadley pinged a myriad of wonders back to earth during his stay in space; he even beamed back an instructional video showing us land lovers how to clean our teeth in space.
Alexander Gerst followed Hadley into the ISS and made it his mission (literally) to outdo him. (I made that up obviously, I don't know if there was any competition between them at all.)
Last September the following images of clouds were beamed back to the surface of earth to be shared. They show the incredible length of cloud shadows from space. I'd never considered what cloud shadows would look like from space, but they look great so they're worth sharing with you all.
Look at these immediately (click to enlarge):
MORE FROM SPACE:
THE INTERNATIONAL SPACE STATION – WHY AREN'T PEOPLE LOOKING?
TURDS IN SPACE: OFFICIAL APOLLO 10 TRANSCRIPT