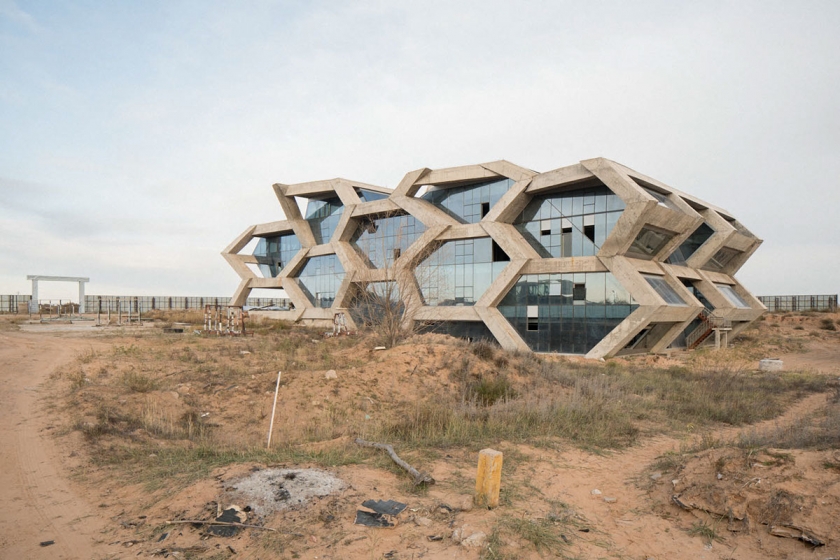 China, booming on the one hand, failing on the other. It's been a meteoric rise to riches for the Chinese, and if you make a lot of changes in a small amount of time, you're bound to get things wrong along the way.
They have rapidly become the world's number two economy. But it has not been a straight ride.
A while back we covered Thames Town, an abandoned replica of London, we also showcased a mini-Paris which lay abandoned in China. Their Dinosaur Fairyland attraction on the borders of Mongolia isn't exactly thriving, either.
The town featured below is a district called Kangbashi New Area within the city of Ordos, Inner Mongolia.
It was a lavish project. They built a large city with a modern infrastructure; all the bells and whistles. The problem is, no one wanted to move there and use it.
Ordos is one of the richest regions of Mongolia, thanks to coal deals, but for some reason, the brand spanking new Kangbashi New Area project just didn't take off.
How Much Did Kangbashi New Area Cost?
The town was intended to have 300,000 residents by 2010, but government figures states it had around 28,000. So, slightly off target.
It cost an estimated 1.1 trillion yuan ($161 billion) to build. Woops. Apparently, people are steadily moving in, but still nowhere near their 2010 target.
The following photos from this hi-tech ghost town come courtesy of Raphael Olivier, a chap that photographs the eastern side of the world on our behalf:
(Click to enlarge on desktop)
The Future Of Chinese Ghost Towns
Although the West looks over to our Chinese cousins with a touch of derision regarding their "bad planning," one thing's for sure – the Chinese will eventually need new housing.
Perhaps it won't come for a while, and their current cities will sprawl ever outwards, but no doubt they will eventually be filled.
The ghost projects are viewed as a failure because they have cost contractors, the government, and real estate moguls a lot of money. But, when the time comes, people will be more than pleased to find affordable housing.
MORE FROM CHINA:
WHY ARE VILLAGERS BUILDING FAKE GRAVEYARDS OUTSIDE OF BEIJING?
BEIJING SUBWAY AT RUSH HOUR (VIDEO)
PHOTOS: MILLIONS OF HIGH EMISSION VEHICLES SCRAPPED
CHINA'S GIANT BUDDHA OF LESHAN
THE LUOPING "OCEAN OF FLOWERS"
VIDEO: CAR SLAMMED BY GIANT ROCK IN ROCK FALL