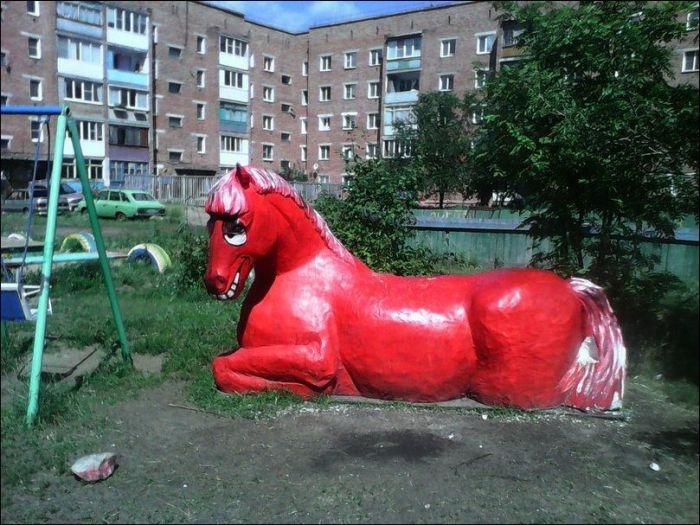 In a way, these children's playgrounds look really grim and sinister. You can't deny it. But, on the other hand, there's a lot of ingenuity.
Sure, the toys made out of industrial equipment and old car tyres look unsafe, unclean and creepy, but at least it's recycling and there's some care and attention being shown.
The park's creators obviously want the kids to have something nice. They've made quite a big effort. After all, kids are as insightful as they are observant; they wouldn't be able to tell the difference between an expensive, minutely detailed statue of Mickey Mouse and an alligator made out of bottle tops. They couldn't care less either.
However you feel about these objects of terror, they make compelling viewing:
MORE RUSSIAN JAPES:
AWESOME PHOTOS FROM RUSSIA WITH LOVE SOCIAL MEDIA EDITION
AWESOME PHOTOS FROM RUSSIA WITH LOVE PART N
AWESOME PHOTOS FROM RUSSIA WITH LOVE PART L