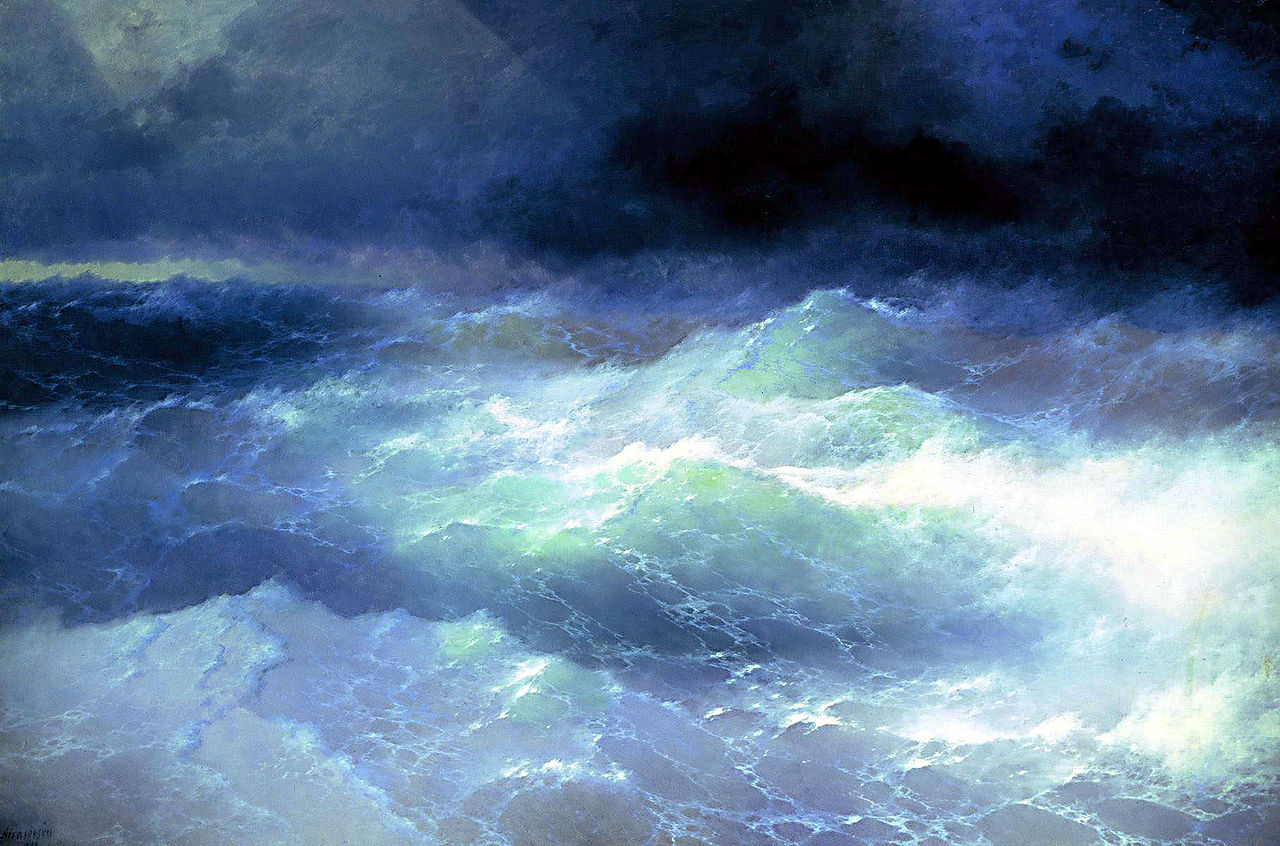 Konstantinovich Aivazovsky (1817-1900) was a Russian Romantic painter. He was predominantly renowned for his majorly impressive seascapes. Born into an Armenian family, he lived in Crimea for the majority of his life.
Aivazovsky was appointed the main painter of the Royal Navy and often attended military maneuvers. He was incredibly popular with the upper echelons of society, including the Imperial family. In fact, Anton Chekov, the esteemed writer, popularised the phrase "worth of Aivazovsky's brush" – meaning a scene that was ineffably beautiful.
During his 60 year career, Aivazovsky managed to slam out no less than 6,000 paintings, making him one of the most prolific painters of all time. That's more than one painting every three days; and he was no recluse, either, as we shall see.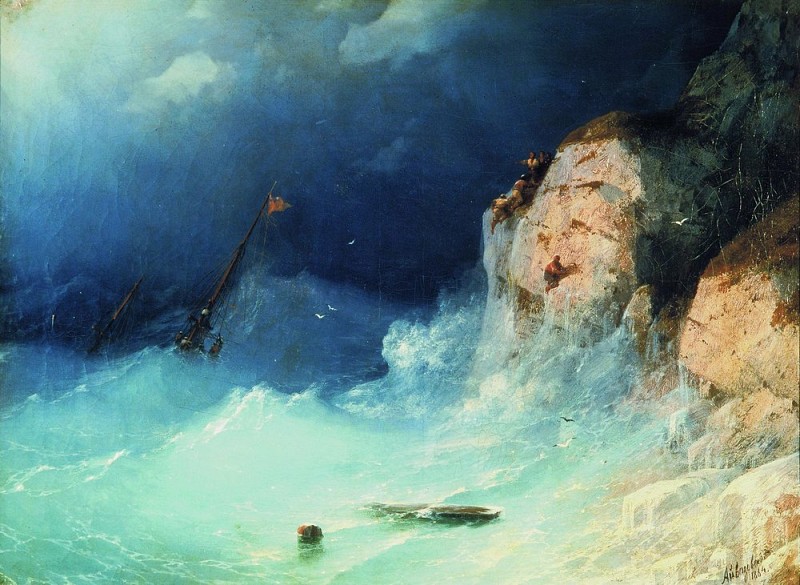 During his life he toured his work throughout Europe, often being the only Russian representative at the galleries he displayed in. He impressed wherever he traveled. Apparently, when in England, he met Turner who "was so struck by Aivazovsky's picture The Bay of Naples on a Moonlit Night (below) that he dedicated a rhymed eulogy in Italian to Aivazovsky."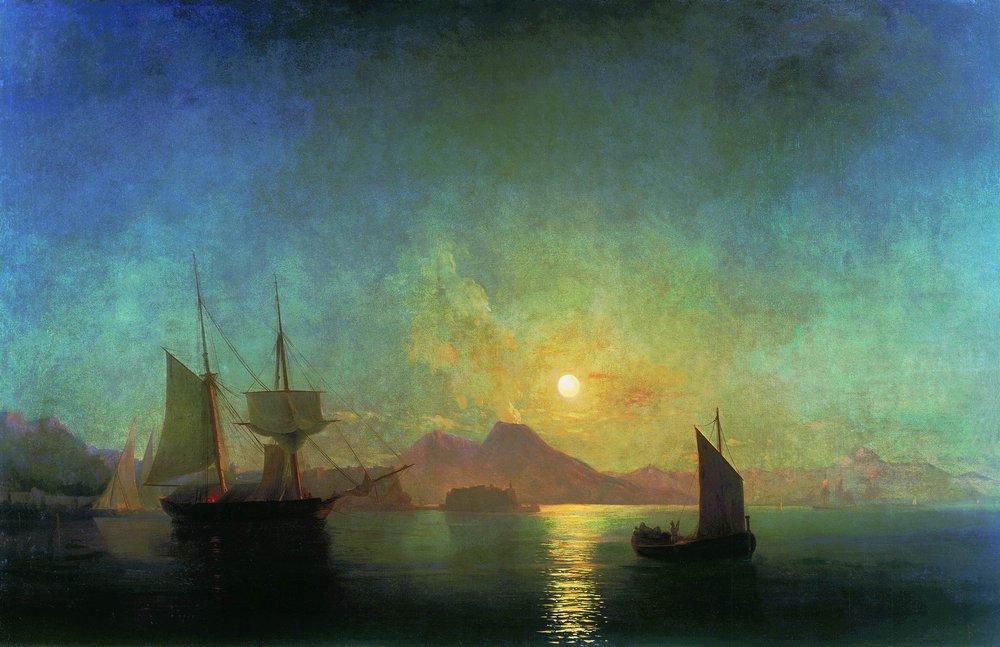 As Aivazovsky skirted around the civilised globe he managed to pick up a number of accolades. It seems that wherever he visited, the people therein were mightily impressed by him.
For instance, between 1856 and 1857, Aivazovsky worked in Paris and became the first non-French artist to receive the Legion of Honour. In 1857, he visited Constantinople and was awarded the Order of the Medjidie. In the same year, he was elected an honorary member of the Moscow Art Society. Then, he was awarded the Greek Order of the Redeemer in 1859 and the Russian Order of St. Vladimir in 1865.
In 1870, Aivazovsky was made an Actual Civil Councilor, the fourth highest civil rank in Russia. That guy must have been amazing to be around. It can't have just been his paintings that impressed so thoroughly, although they are breathtaking to be fair.
Here are some examples from his huge body of work:
MORE RUSSIAN ART:
PAINTINGS FROM RUSSIAN PSYCHIATRIC WARDS
KALUGA – AN ARTISTIC RUSSIAN WONDERLAND