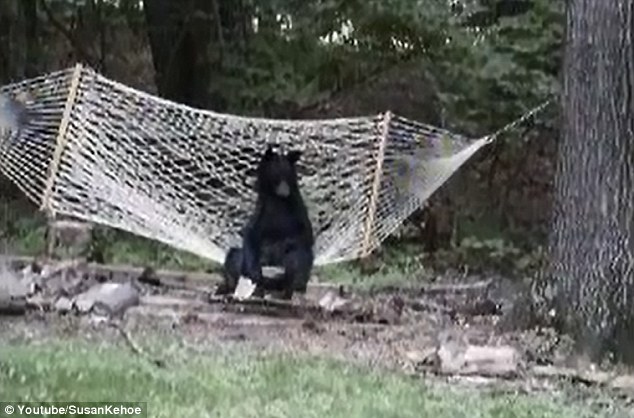 I'm not one to post up things that make you go "awwwwww cute!" (well, not too often) but that's what's happening here I'm afraid. It was recently brought to my attention that bears absolutely love playing in hammocks. I initially assumed that it would be difficult to find any evidence of this. I was wrong.
I wanted to find footage of wild bears enjoying hammocks, a bear enjoying a hammock in a zoo doesn't count, he's got nothing else to do in there so he's bound to interact with whatever he's got. To my surprise, without even really trying, I found six videos of wild bears mucking about in hammocks.
Sometimes the video showcases a solitary bear just relaxing and contemplating the world; sometimes it's some kids, sometimes a whole family. What is it about hammocks that is so irresistible to a bear? You tell me. I want answers. Does anyone have any serious, sensible ideas as to what draws a bear to a hammock? Is it the comfort, or just the pure LOLz?
Look at these:
1) Bear Getting A Bit Of Me Time In The Hammock
2) 3 Baby Bears 1 Mother Bear
3) 2 Youths
4) Solo Youth Bear Action
5) More Bear Cubs On A Hammock
6) Mother And Child
What's that all about? Will someone please tell me? Why are bears so drawn to the simple hammock?
 MORE BEARS:
AMAZING KURILL LAKE WONDERLAND
WOJTEK THE IRANIAN-POLISH WAR BEAR
VIDEO: BEAR WALKING ON TWO LEGS AROUND SUBURBIA
THE DOG BEAR / BEAR DOG CONUNDRUM