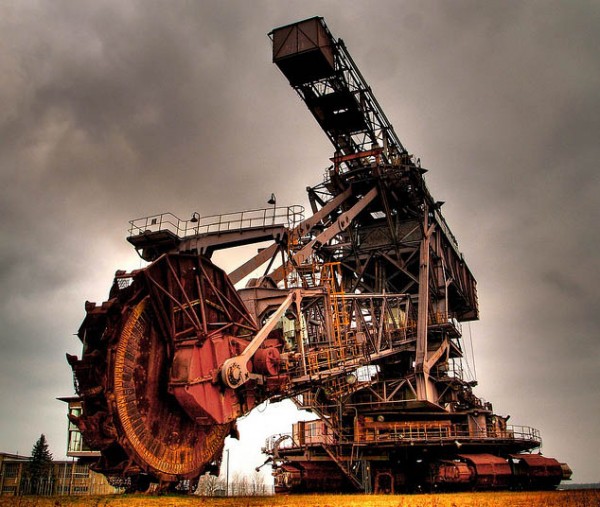 At 14,200 tonnes, Bagger 293 is the heaviest land vehicle in the world. It was built in 1995 and superseded its sibling Bagger 288 to claim the title.
The beast that is Bagger 293 is owned by German power company RWE Power AG and it spends its time smashing away at a brown coal site in Hambach, Germany.
Bagger 293 is 96 metres (314.9 feet) tall making it the tallest terrestrial vehicle, a title which it shares with its sister Bagger 288.
The mighty machine is 225 metres (738.2 feet) long and requires five people to operate.
The bucket-wheel itself is over 21.3 metres (over 70 feet) in diameter and carries 18 buckets, each of which can hold over 15 cubic metres of material.
Bagger 293 moves 240,000 cubic metres of earth per day without so much as a wheeze. That's the equivalent of a football pitch-sized patch of earth dug to a depth of 30 metres.
If you were wondering, its turning circle is around 100 metres. Take a look at this beast: