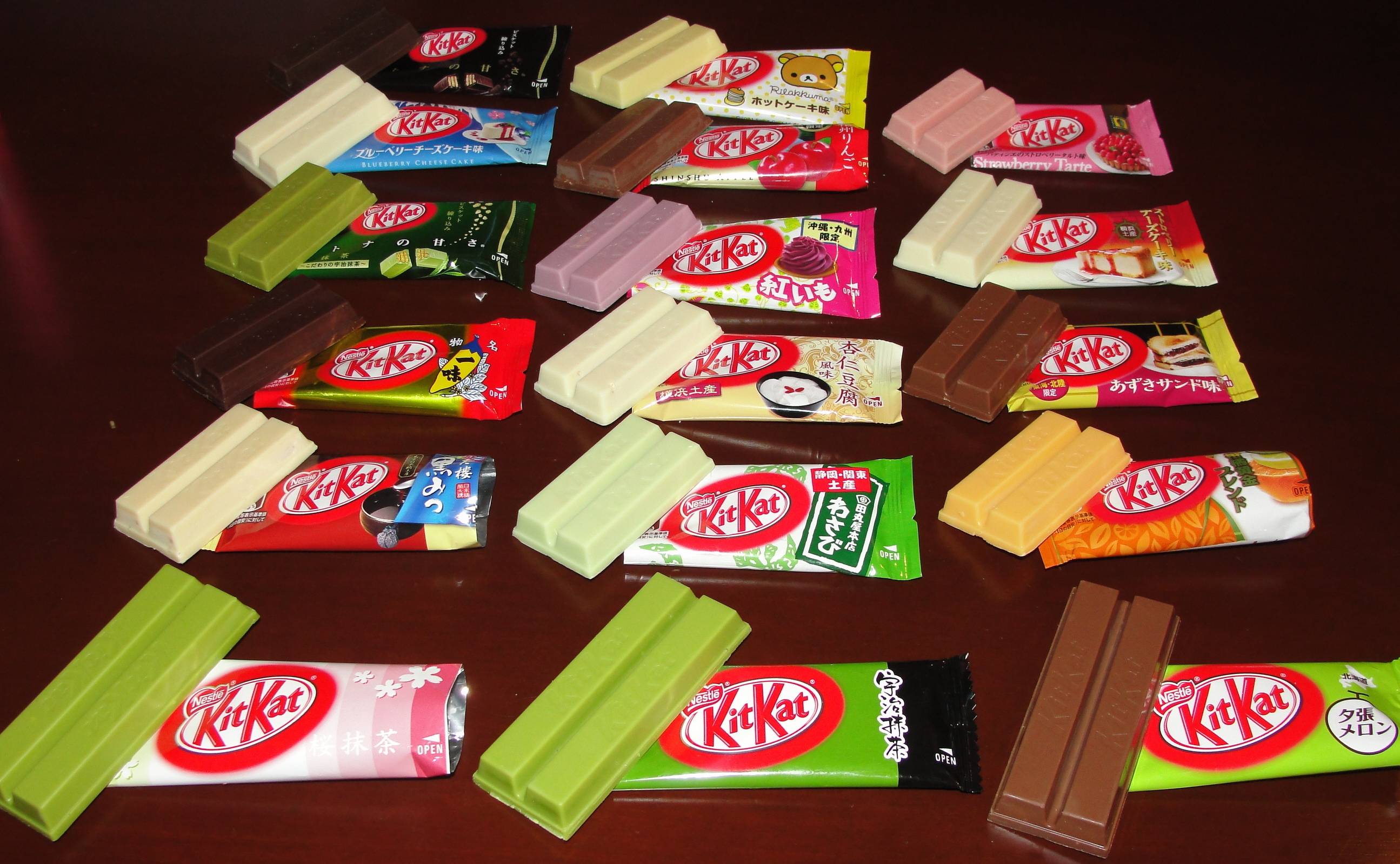 Kit Kats are a classic snack. I don't know a single human being that wouldn't happily slam one of those bad boys down their gullet, satiated or not. Today I came across the incredible (and almost unbelievable) fact that Japan currently has 16+ different types of Kit Kat to choose from. That doesn't seem entirely fair to me.
It gets worse: since the year 2000, they have released more than 200 different flavours (more than one a month), including a soy sauce flavoured version (they can keep that one).
Since the advent of the so-called "chunky" Kit Kat, us Brits now have some additional flavours to choose from, but it is nowhere near 16. So, before we get down to the delicious business of showcasing Japan's flavour selection, let's have a brief look at the history of the Kit Kat shall we?
The term "Kit Kat" or "Kit Cat" has been used for snack items since the 18th century; mutton pies, known as a Kit-Kats, were served at meetings of the political Kit-Cat Club in London. Although they shared a name, I'm assuming their flavour was fairly different from the modern-day Kit Kat.
Rowntree's first trademarked both Kit Kat and Kit Cat in 1911 but it wasn't until 1920 that a chocolate based product called Kit Kat was first sold to a ravenous British Isles.
The first chocolaty Kit Kat item was in fact a box of chocolates, and nothing like the modern version. But, its life was short. As focus shifted onto Rowntree's Black Magic and Dairy Box brands the Kit Kat selection fell out of favour. The Kit Kat in the format we know and love today was actually born from a suggestion box at York's Rowntree factory. Workers there suggested a type of bar that "a man could take to work in his pack".
The bar, in its regular format, was first released in the south of England in 1935 and cost 2d, but it was called "Rowntree's Chocolate Crisp." Not a snappy title at all. In 1937, it received its proper Kit Kat title.
Today Kit Kats are produced by Nestlé in 16 countries and in the US they are produced under license by Hershey (below). In 2014, Kit Kat was the third best-selling chocolate bar in the UK after Dairy Milk and Galaxy.
So why do Japan get so many flavours? Well, it's a marketing thing (obviously). Kit Kats are heavily marketed to youngsters who often give them away as gifts. Japan has a culture of gift-giving, a good luck gift is an essential thing to carry about your person at all times, just in case an unexpected gift-giving occasion should occur. It helps that the brand name mirrors their phrase "Kitto Katsu" which, roughly translated, means "surely win".
Anyhow, before I get too carried away in the banal history of a snack ("too late" I hear you cry), here are some of the wonders that Kit Kat offers the good folks of Japan:
Wasabi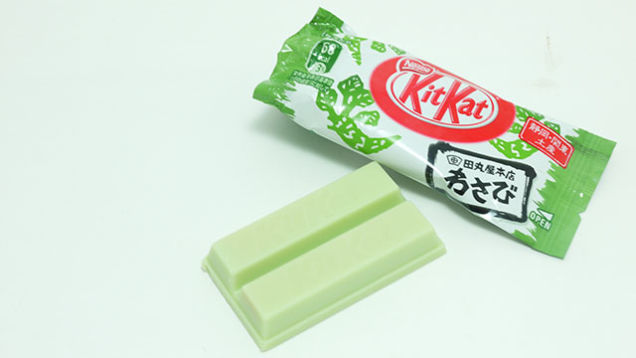 Vanilla Beans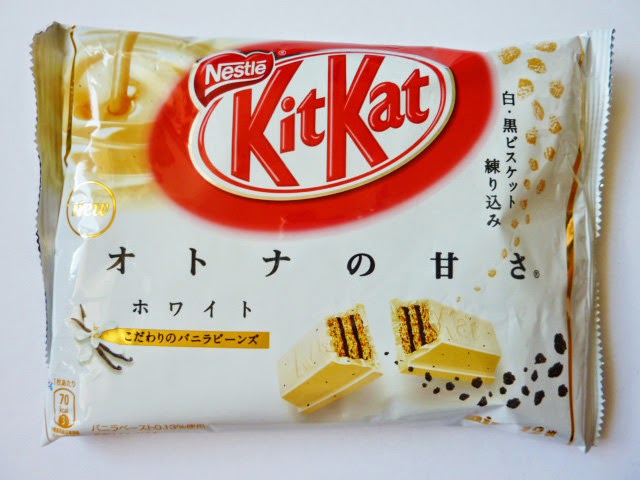 Soy Bean Powder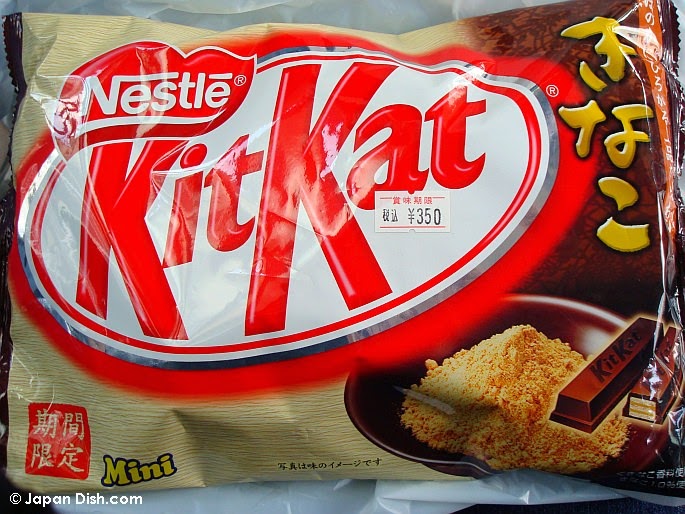 Pumpkin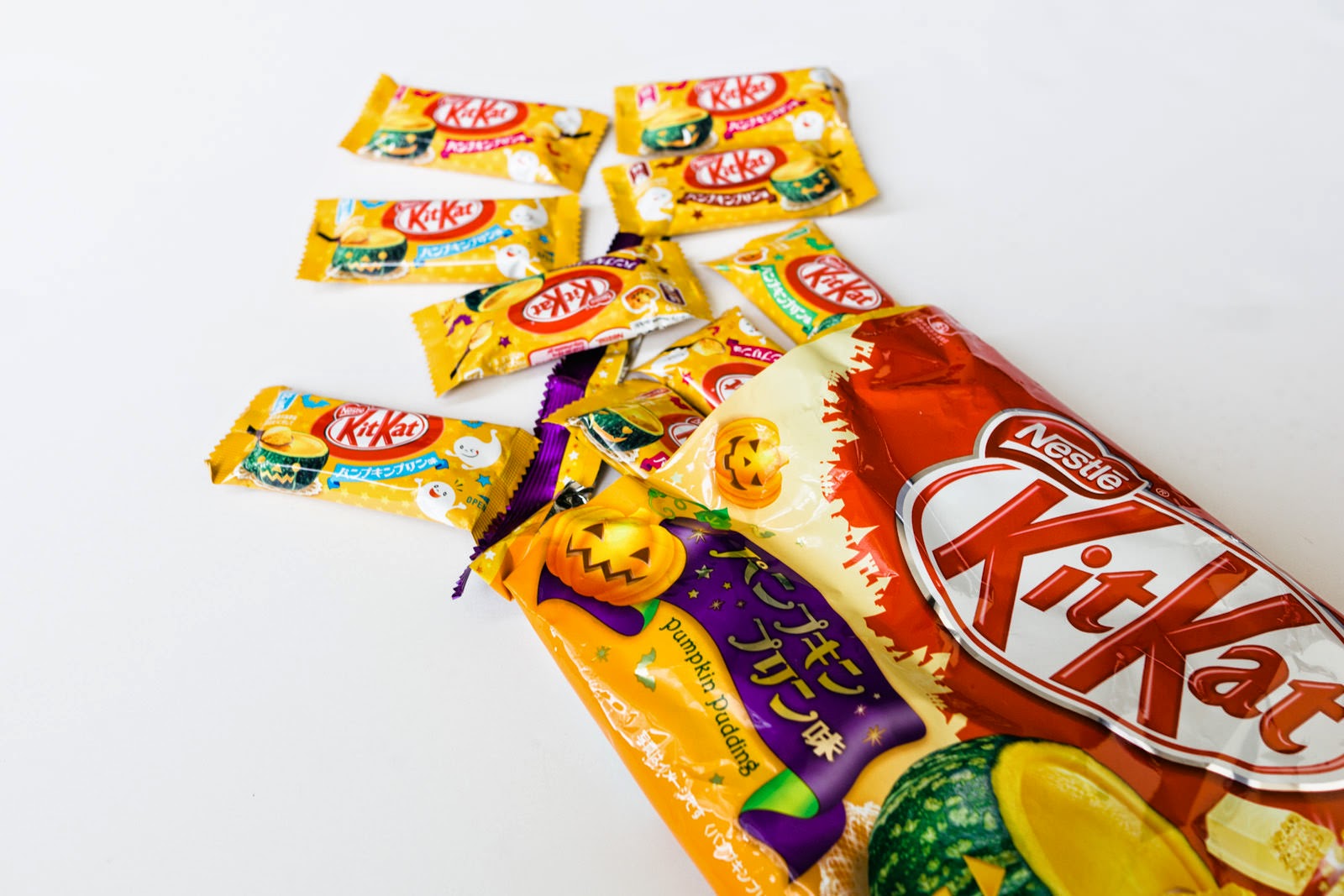 Pumpkin Pudding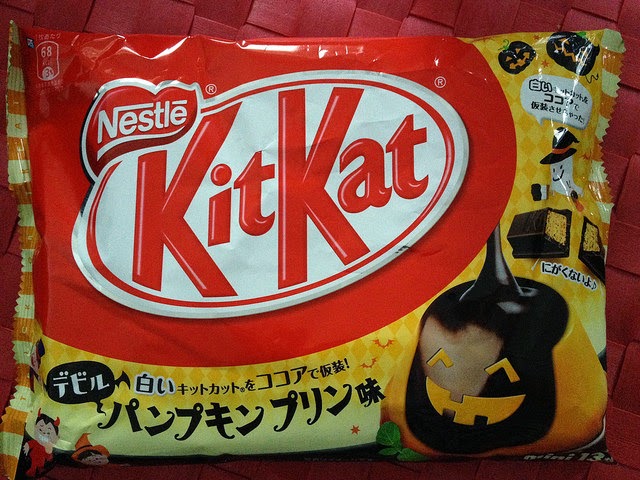 Matcha (Tea) Milk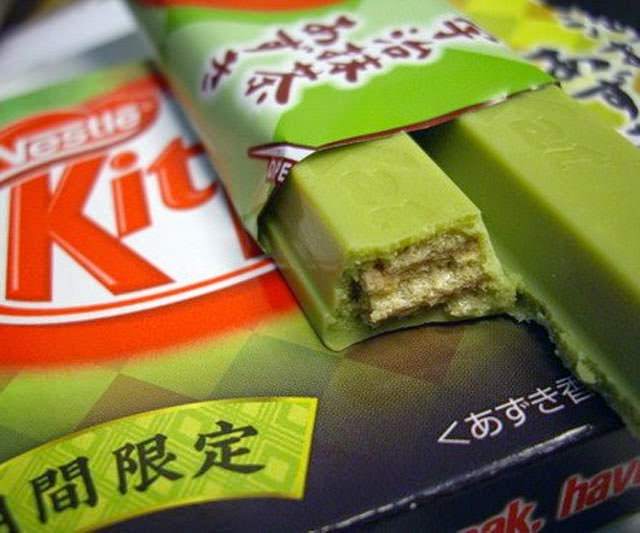 Houji Tea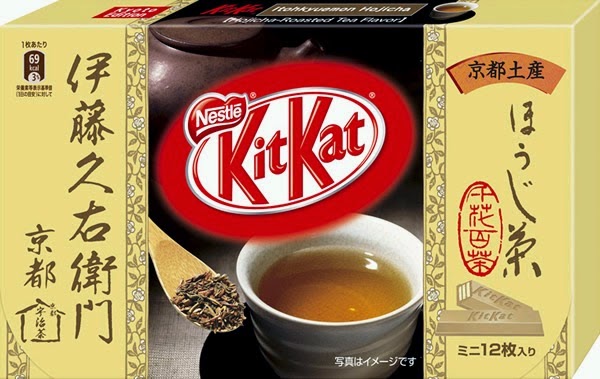 Hot Japanese Chilli