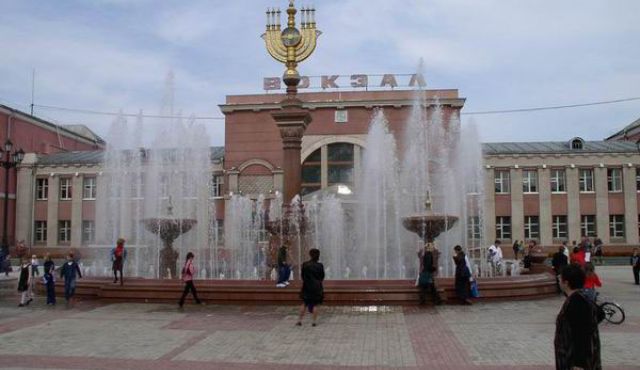 In 1934, as part of Stalin's nationality policy, Russia provided the Jewish population with their very own self-governed Oblast (the equivalent of the UK's counties). The idea was to keep Yiddish culture alive, protected and, of course, slightly modified to suit Soviet intentions.
The Jewish Autonomous Oblast (JAO) is called Евре́йская автоно́мная о́бласть in Russian, and in Yiddish – יִדישע אווטאָנאָמע געגנט: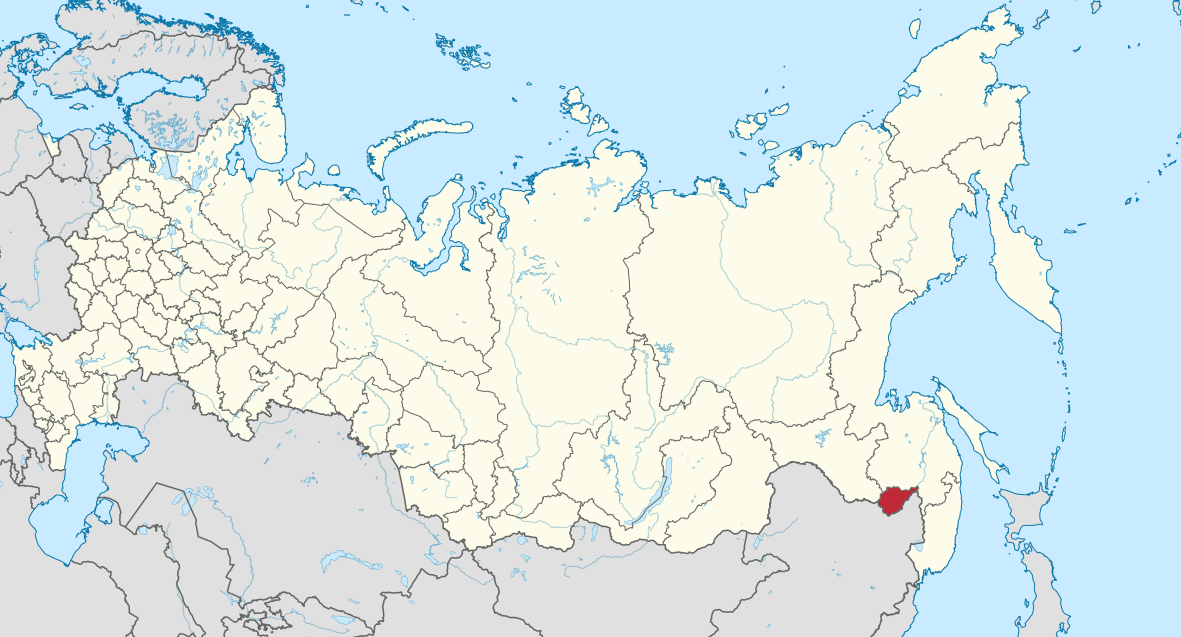 According to the 1939 census 17,695 Jewish folks moved to the region. The JAO's Jewish population has slowly declined over the years but the majority of road names are still written in Yiddish and named after famous Jewish writers.
Stalin aimed to set up a "Soviet Zion" and steadily replace the religious expression of Jewish culture with art and literature. Soviets are atheist by definition, so the main purpose was to allow the Jews to maintain their heritage, but minimise their religious zeal.
Part of this process involved promoting the use of Yiddish rather than Hebrew as their primary language.
To convince Jewish people to move from their homes (mostly in Western Russia) all the way over to the swamps of the east, they had to try some drastic methods. In one instance, leaflets promoting Birobidzhan (what the JAO was called before it was the JAO) were dropped from an airplane over a Jewish neighborhood in Belarus.
In another instance, a government-produced Yiddish film called Seekers of Happiness told the story of a Jewish family that fled the Great Depression in the United States to make a new life for itself in Birobidzhan.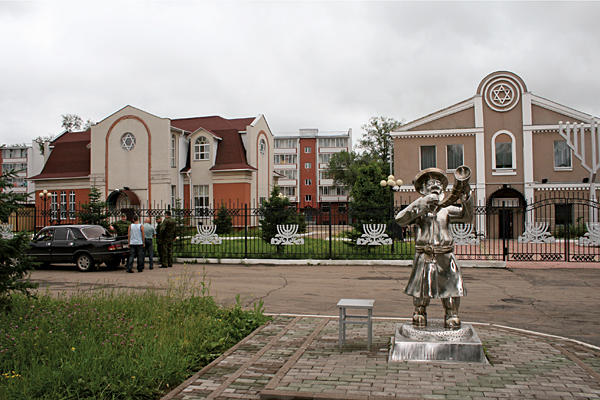 After WWII came to an end there was renewed interest in Birobidzhan as a potential destination for newly homeless Jews. There was talk of it becoming the new Jewish land.
The Jewish population here peaked in 1948 at around 30,000 – about ¼ of the total population of Birobidzhan.
Although the Jewish population is now at its lowest ebb, Yiddish is still taught in schools and there's a thriving Yiddish radio station. There is talk of merging the JAO with neighbouring Oblasts, but as the JAO is now one of the richest areas, residents aren't too keen on losing control.
MORE INTERESTING STUFF FROM RUSSIA:
THE IMPRESSIVE MIR DIAMOND MINE