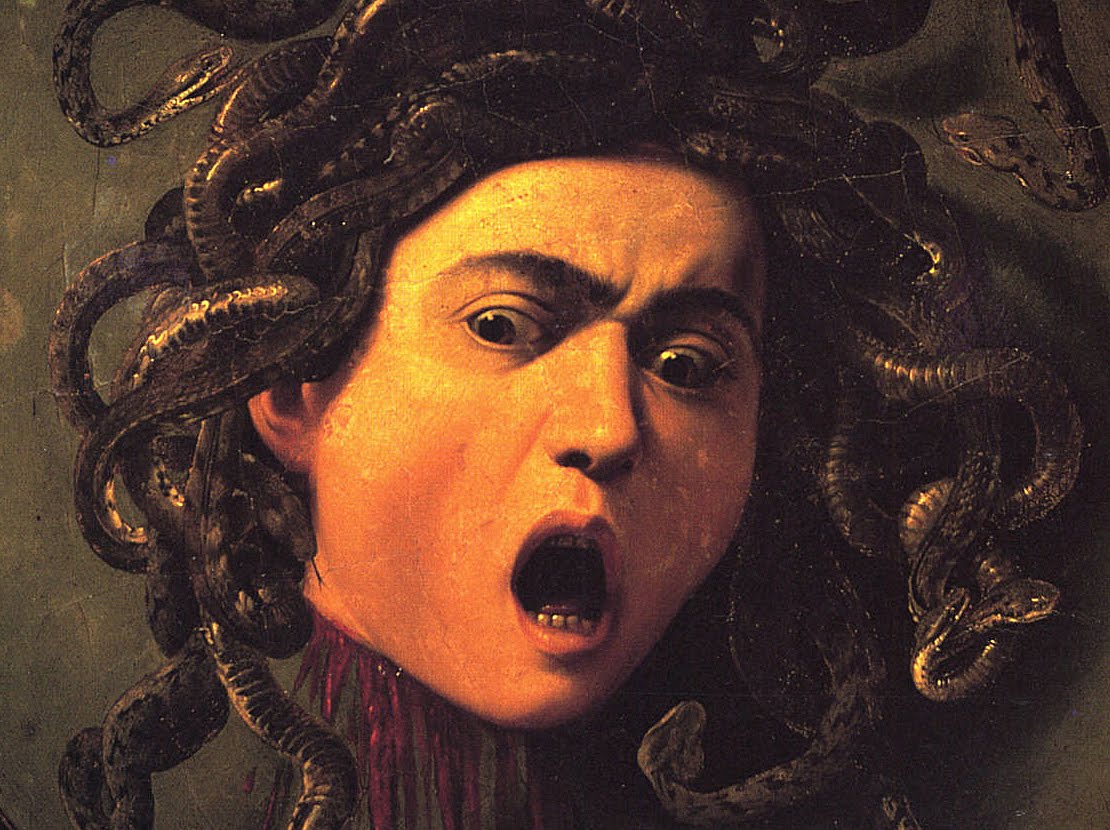 I always start my art based articles with the following premise: "I don't know anything about art". I've done quite a few art posts over the months so you might think I would actually, by now, know a little bit about art or artists. You'd be wrong. I read, paraphrase, then forget. It's pretty frustrating.
Any way, I was looking at Baroque paintings today and there's some amazing stuff out there. Here's a recap for art noobs like me: Baroque painting began around 1600 and went on until the early 18th century. Unlike the much more subdued Renaissance movement, Baroque is designed to scream at you from the canvas. It's all gaudy colours, gore and action. Renaissance was much more muted and often included figures simply waiting for things to happen or chilling out after the main event, whereas Baroque has monsters aplenty, people being eaten by lions and/or decapitated etc.
I've just been looking through reams and reams of these amazing artist's work. Here are a few that I particularly liked:
 Velázquez – The Maids of Honor – 1656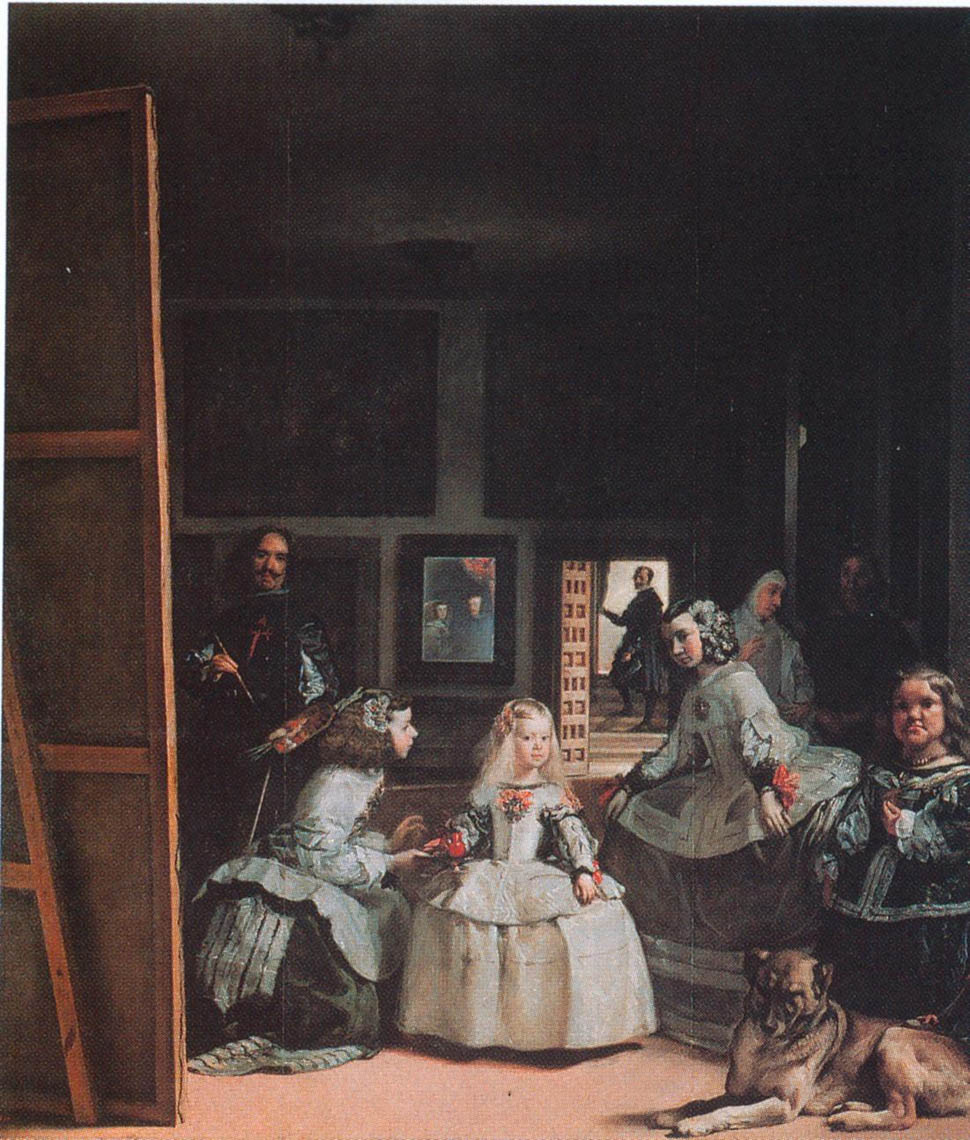 Velázquez was an influential painter in the court of King Philip IV in Spain. He was best known for his portraits and did loads of them for the royal household. Pablo Picasso, Salvador Dalí and Francis Bacon, have all paid tribute to Velázquez by recreating some of his most famous works.
Peter Paul Rubens – Slave Portrait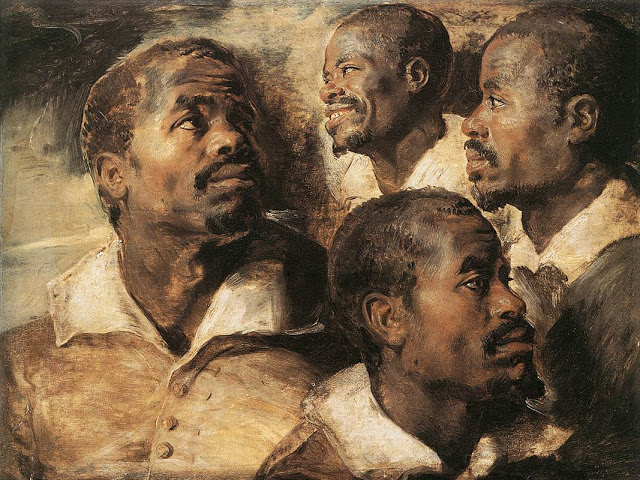 Rubens was a Flemish chap who was well regarded in Baroque circles. The above portrait of a slave was quite an odd move for the time. Paintings weren't just knocked up willy-nilly, they were important pieces of time and effort. Painting a slave would not have been looked on with much favour back then.
Rubens eventually died from heart failure caused by incessant gout; he fathered eight children in all. At a Sotheby's auction on 10 July 2002, Rubens's newly discovered painting – Massacre of the Innocents – sold for £49.5 million. Grizzly stuff: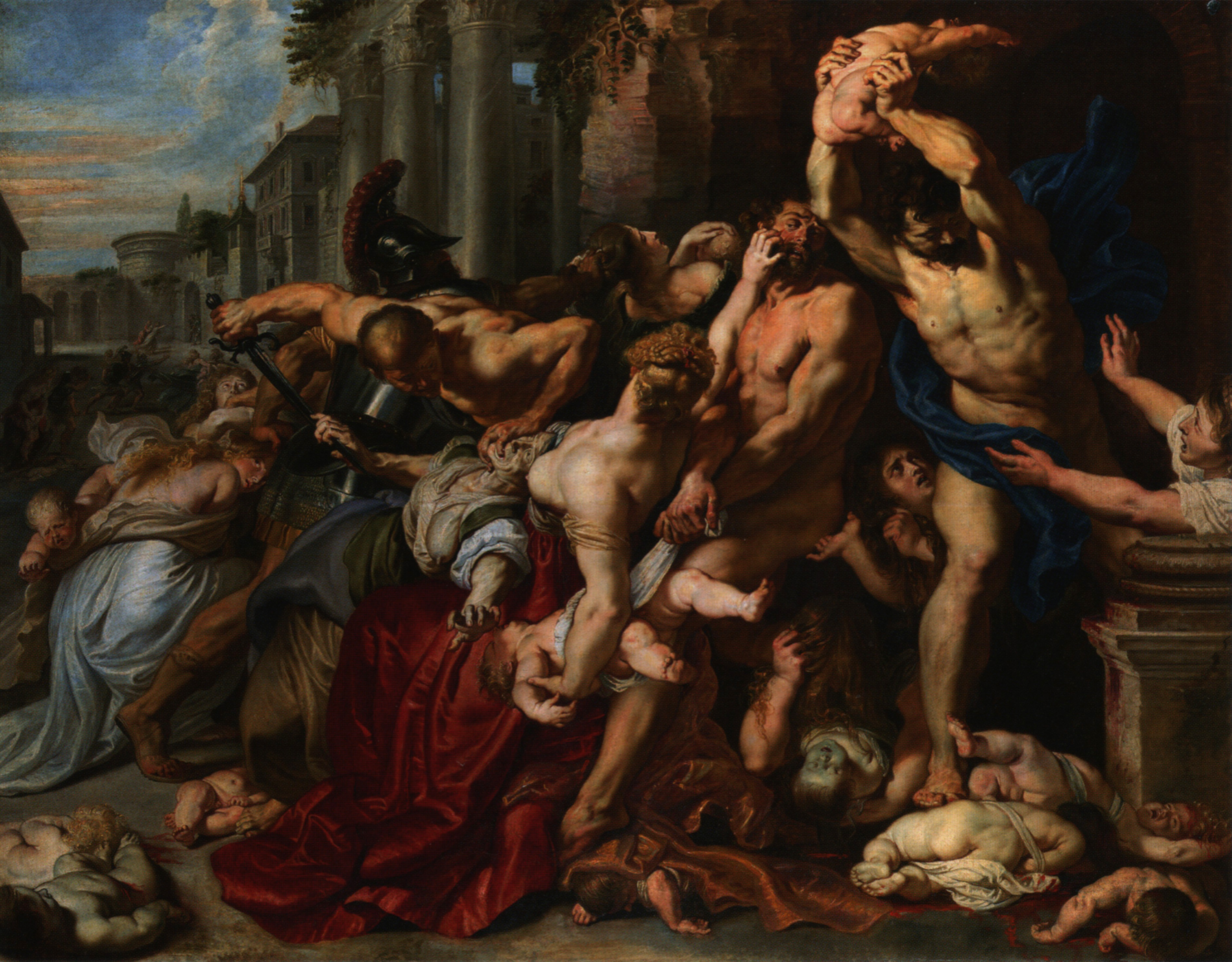 Peter Paul Rubens – Tiger And Lion Hunt
Peter Paul Rubens – Persian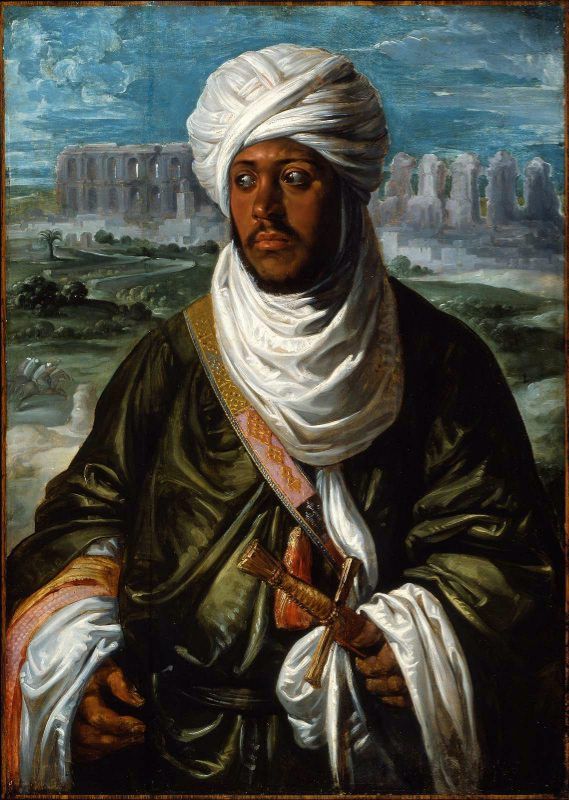 Caravaggio – David With Goliath's Head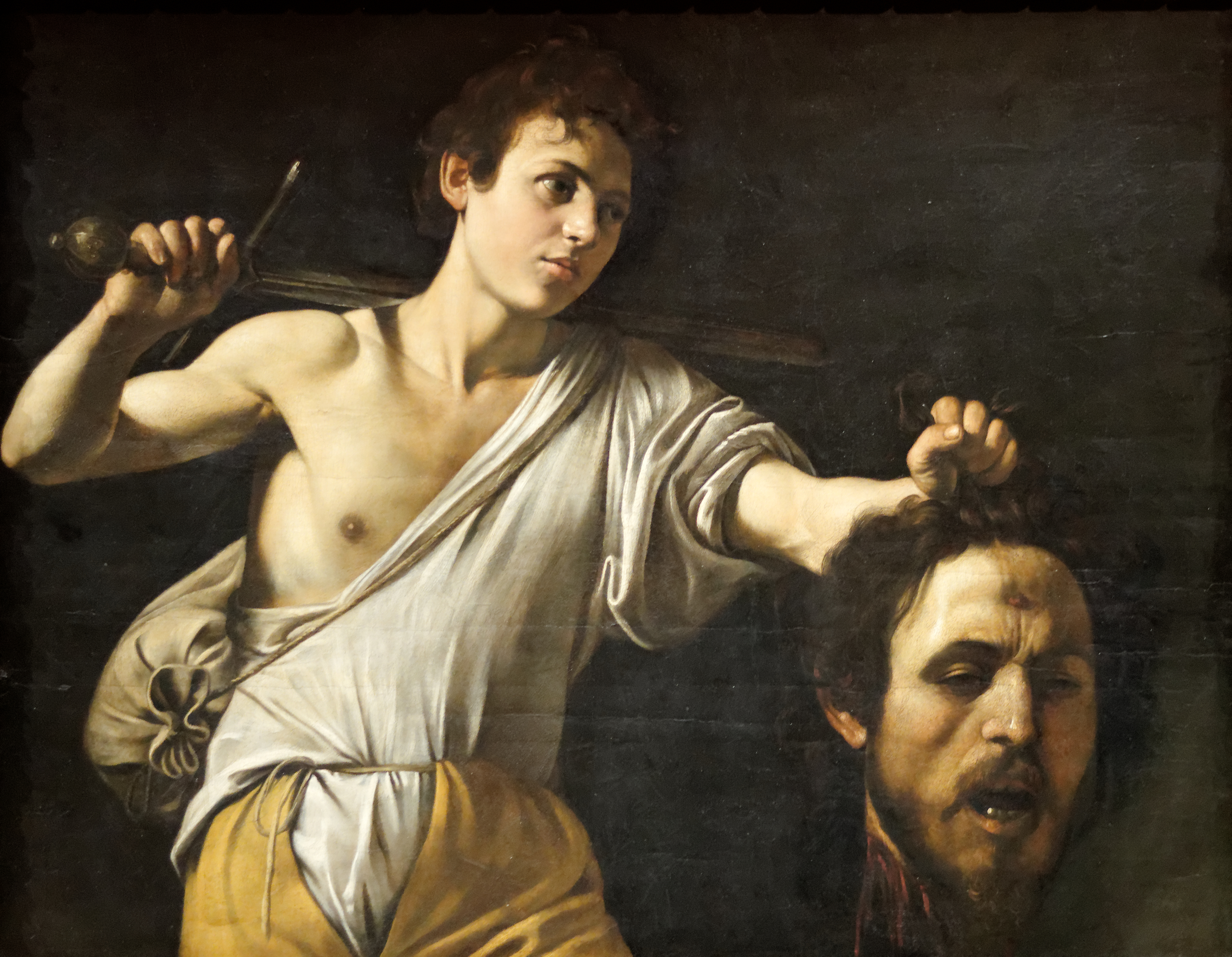 Caravaggio is arguably the most famous of the Baroque artists. That Medusa head at the top of the article is his too. He burst onto the Roman art scene in 1600 and made a big name from himself. From then on he never struggled to get commissions; he was well renowned and cash rich. However, he didn't really handle his fame like a boss. He was arrested several times, smashed up his own flat and finally received a death threat from the Pope! This was written about Caravaggio in 1604:
After a fortnight's work he will swagger about for a month or two with a sword at his side and a servant following him, from one ball-court to the next, ever ready to engage in a fight or an argument, so that it is most awkward to get along with him.
In 1606 he killed a man in a brawl and fled from Rome. He got caught up in another fight in Malta in 1608 and another in Naples in 1609. Eventually he died in mysterious circumstances in Tuscany whilst on his way to receive a pardon from the Pope. At one point he was made into a knight but was fairly swiftly removed "as a foul and rotten member". Quite the bounder it seems.
Caravaggio – The Incredulity of Saint Thomas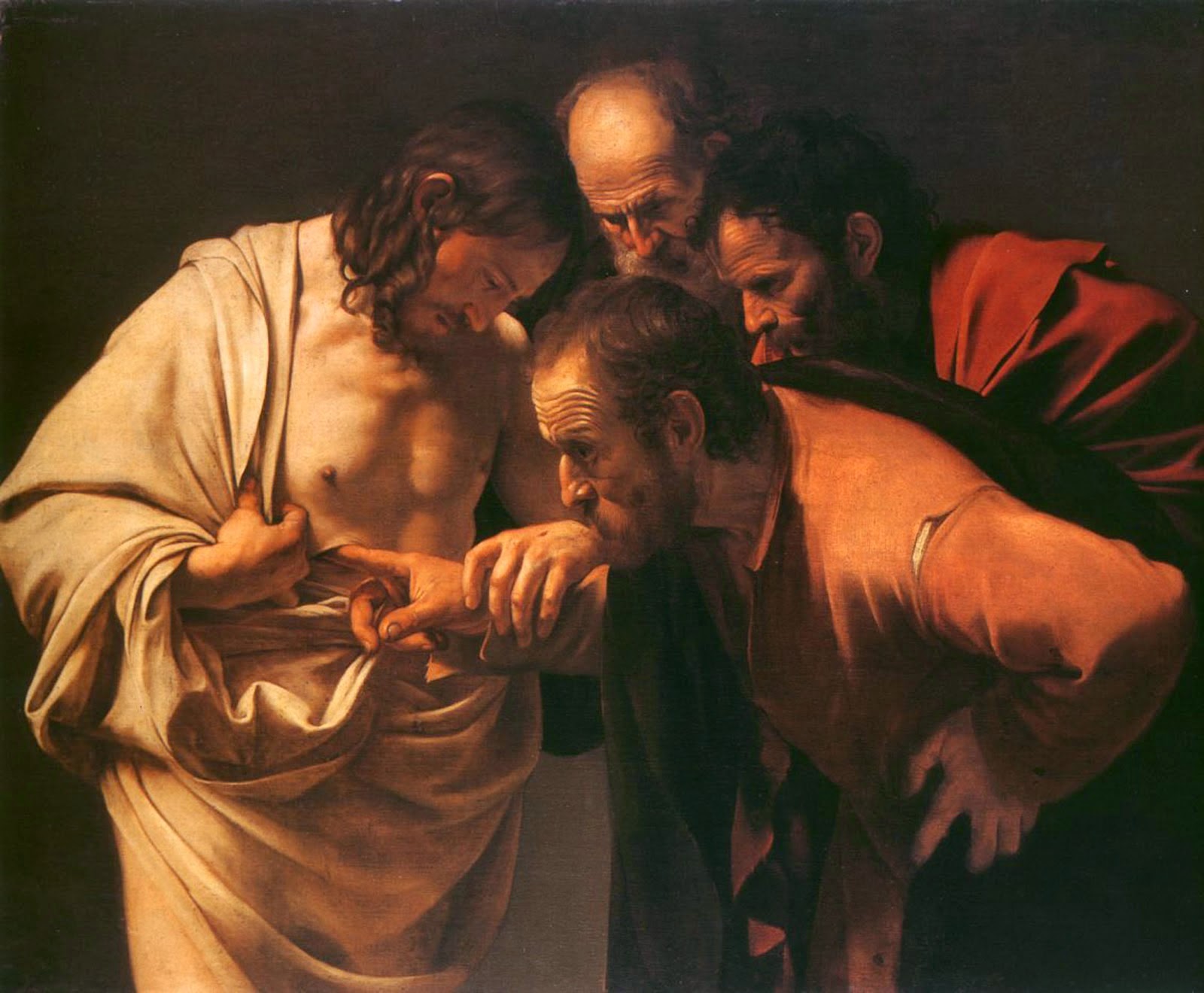 Although Caravaggio was popular in his day, he was forgotten as soon as he had died. It was only in the 20th century that he was rediscovered and received posthumous accolades for his addition to art history.
Lavinia Fontana – Portrait of Antonietta Gonzalez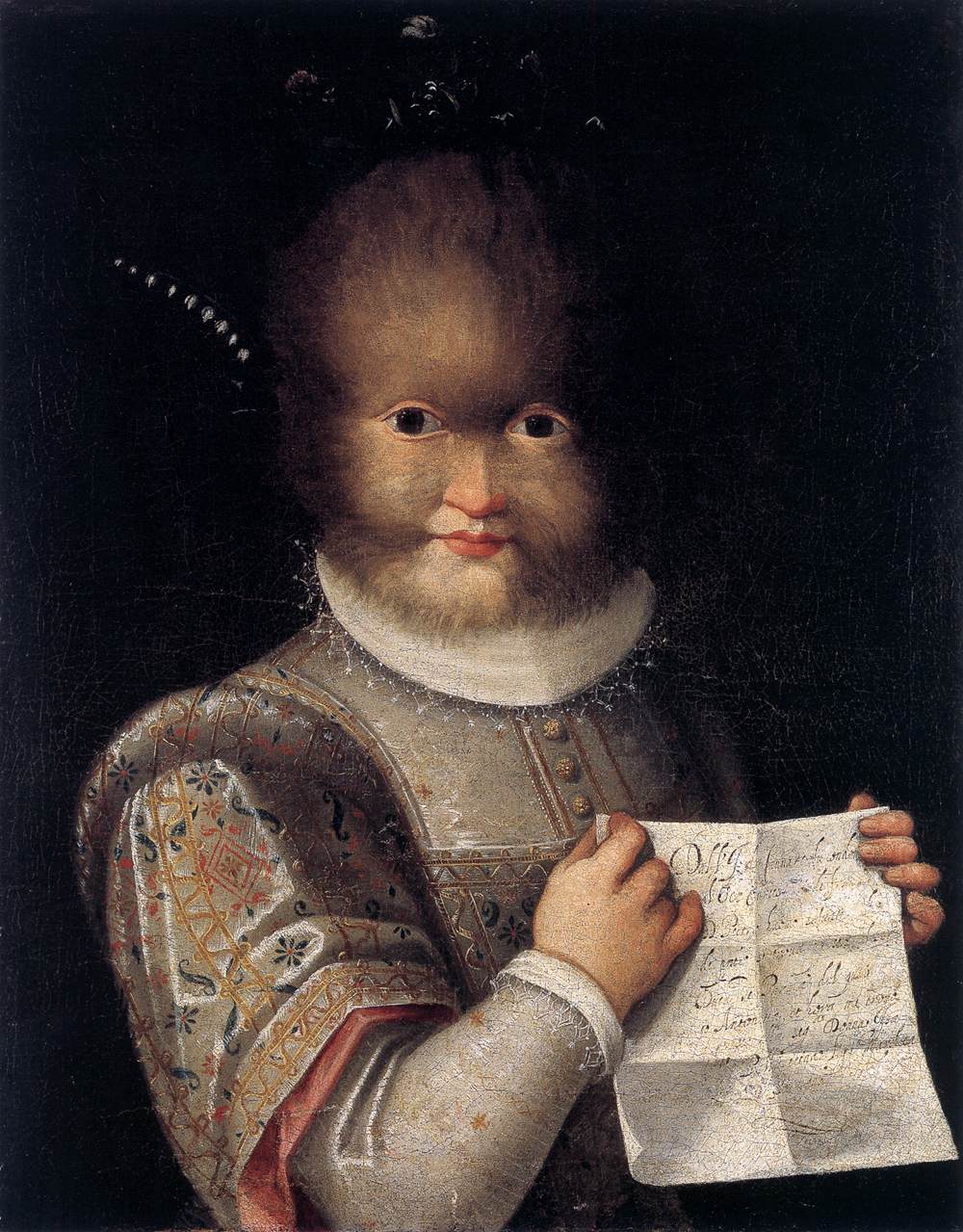 Lavinia was a prominent painter in the school of Bologna. She was the most prolific pre-1700 female artist with over 100 paintings in her collection.
The painting above features a little girl with hypertrichosis, a condition where excess hair grows all over the shop. Antonietta Gonzalez, her two sisters and various other family members also suffered from the incredibly rare condition. An observer at the time wrote "the Gonzales sisters were one in a billion – all three of them".
Jusepe de Ribera – Drunken Silenus – 1626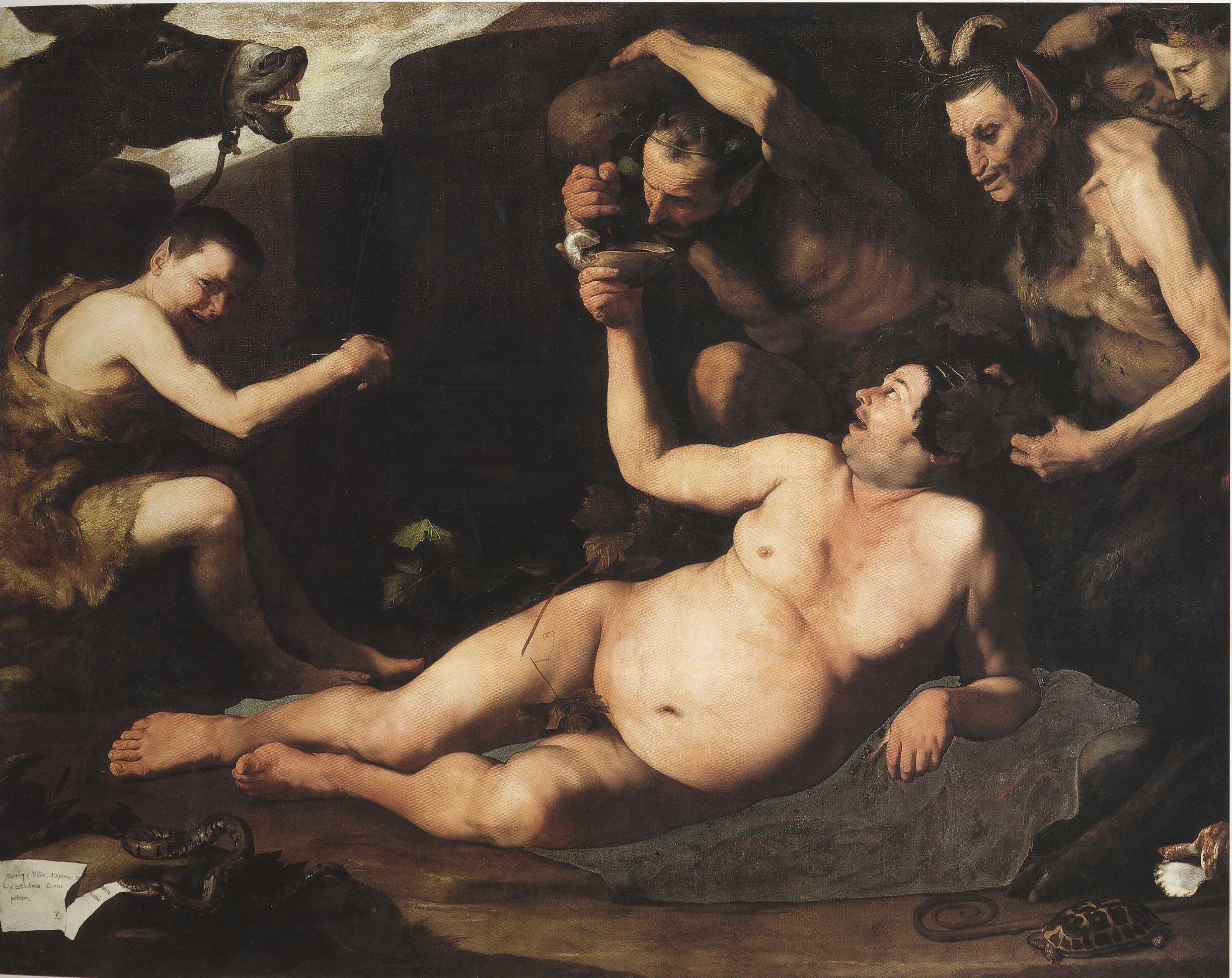 Ribera was born in Spain but completed the majority of his work in Italy. Ribera was a Tenebrist painter, meaning that the darkness in his work was as important or even more important than the light. Tenebrism is often cited as having been started by Caravaggio. This is another of Ribera's… focus on the darkness my children…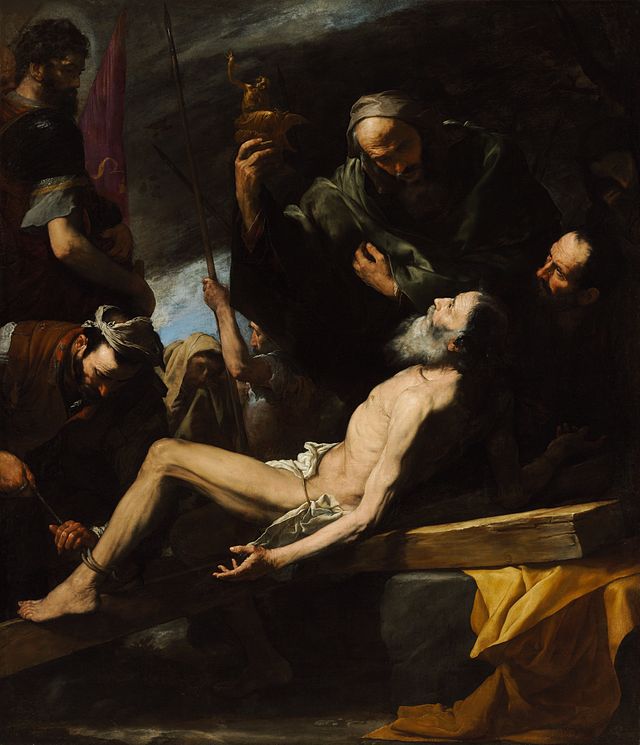 Giovanni Lanfranco – St Peter Healing St Agatha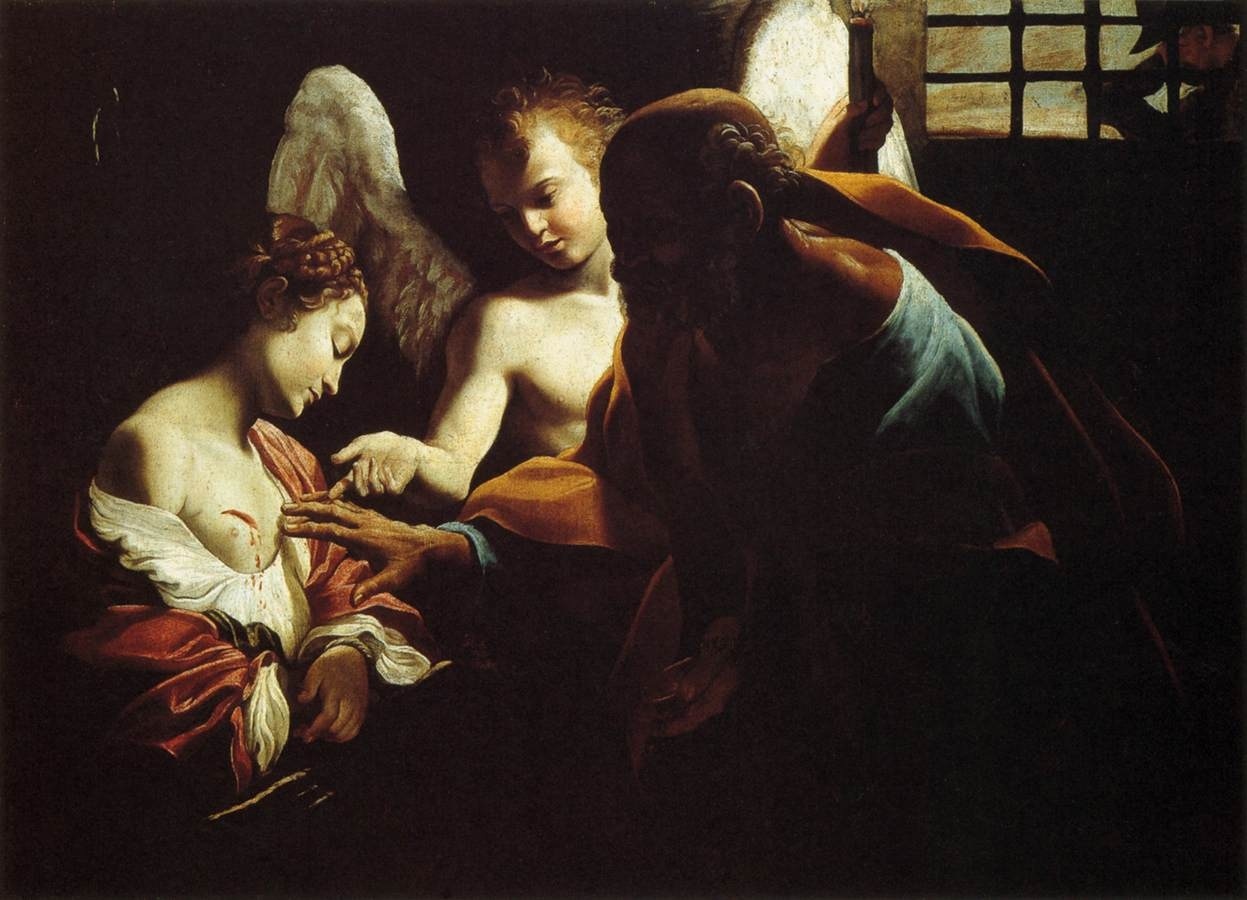 Lanfranco was another painter with Tenebrist sentiments but he also had a Mannerist edge to some of his works. Mannerism kicked against the Renaissance ideals of harmony in composition, it erred more towards tension and instability rather than naturalistic perfection.
Georges de La Tour – Saint Joseph Charpentier – 1642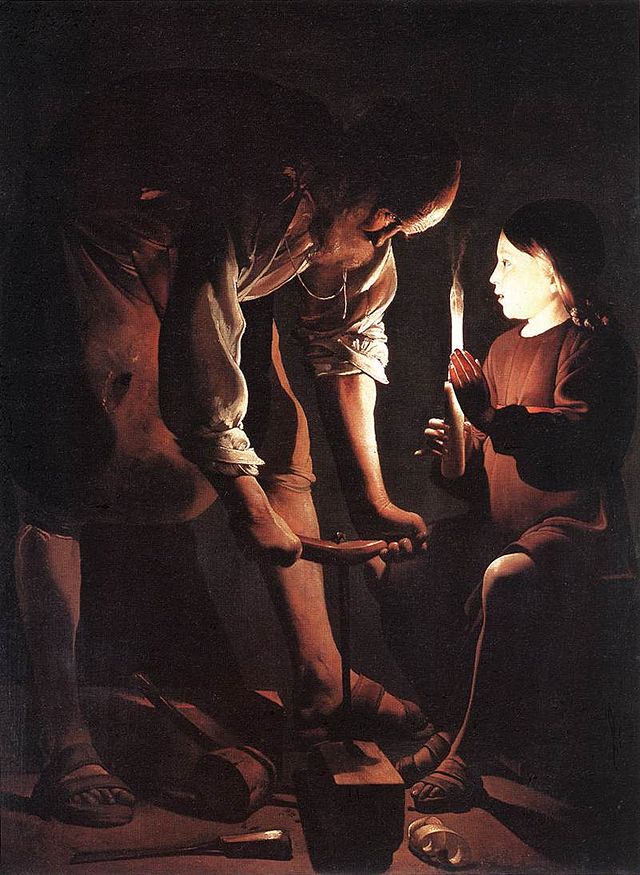 George de la Tour was a French fella who mostly painted people who were lit only by candlelight. So Tenebrist notions were of course in full effect. De la Tour was given the title "Painter to the King" in 1638 and earned a fair wage for his work.
The painting below "Dice-players" was probably his last work, completed around 1651: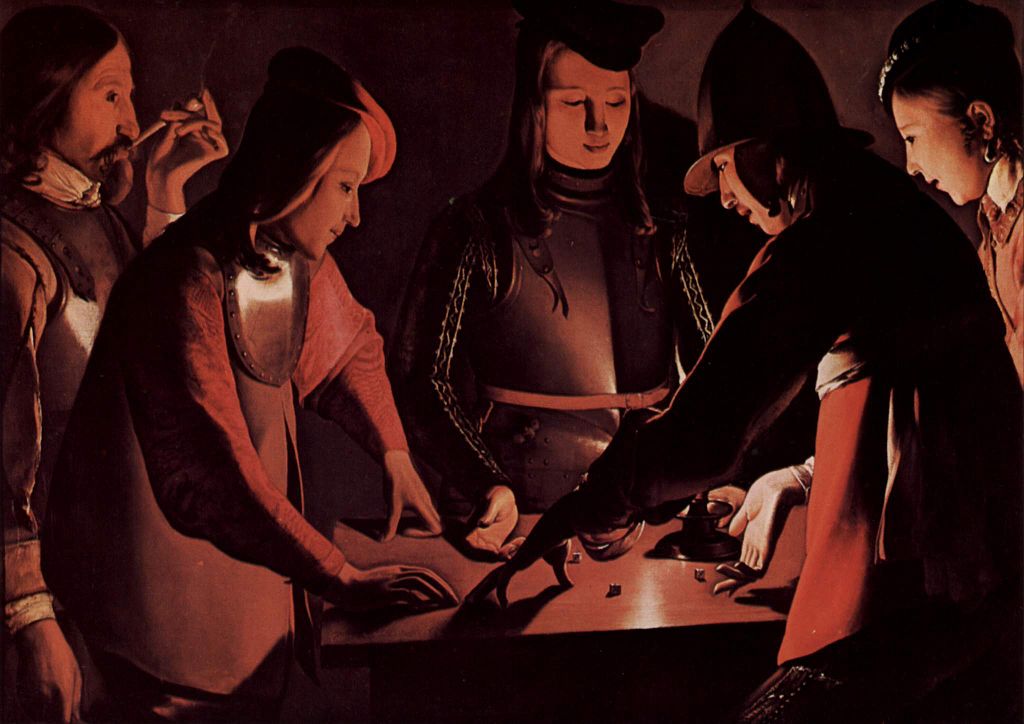 Frans Snyders – Dead Game, Fruits and Vegetables in a Market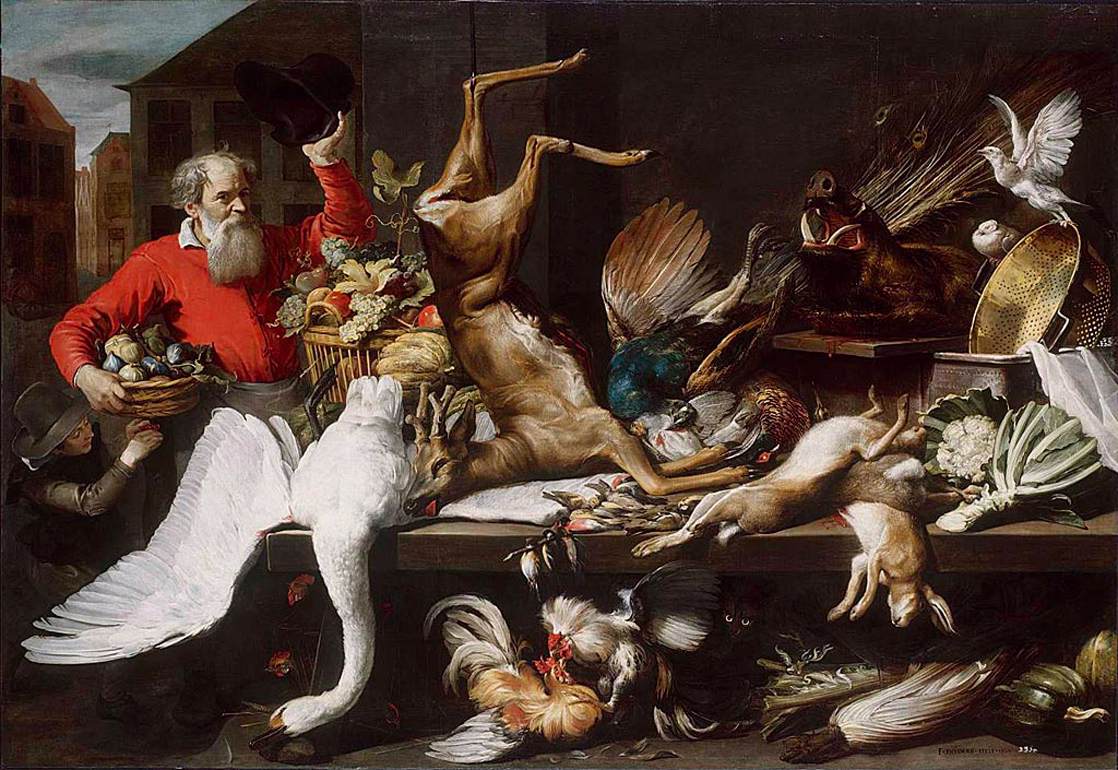 Snyders was a Flemish painter who predominantly focused on animals and still-life works. He was one of the earliest animalier painters i.e. animals were his specialty. Below is a painting of Snyders and his wife by Anthony van Dyck: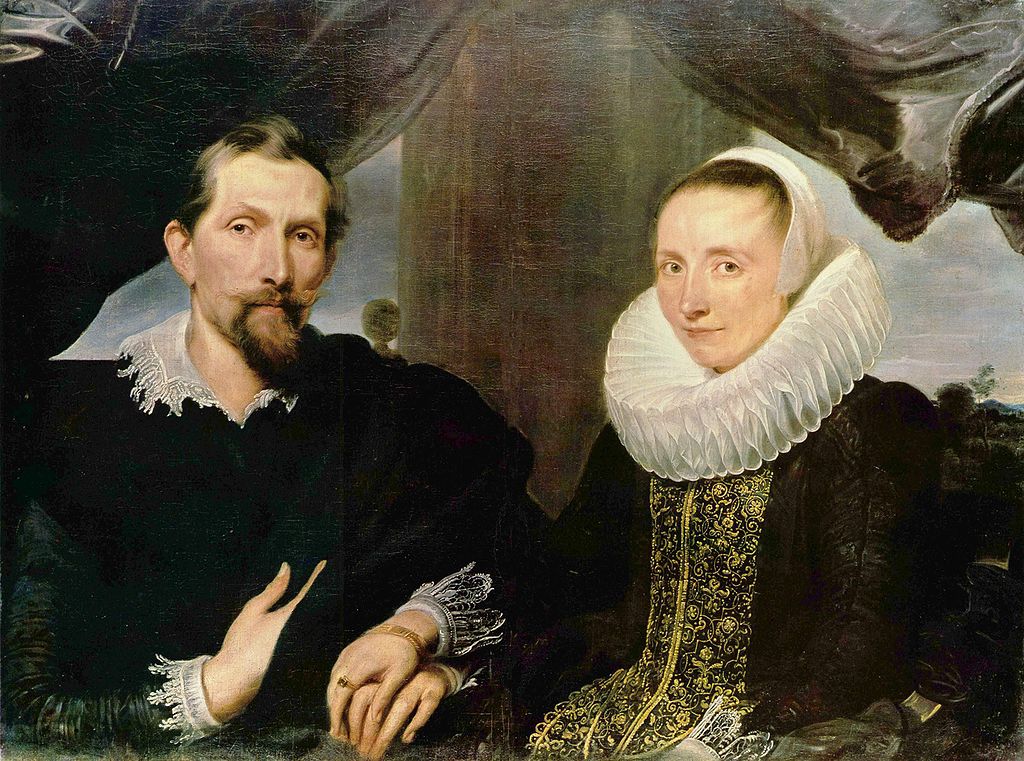 Frans Hals – Buffoon Playing a Lute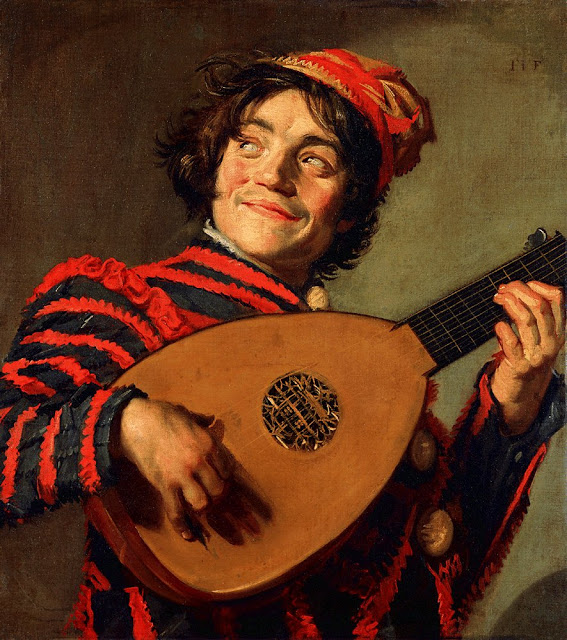 Buffoon seems a bit harsh? He just looks happy to me. Poor sod. Hals was an Antwerp born son of a cloth merchant. Hals got a bit of a bad name for himself through no fault of his own. Early biographers accused him of being a wife beater, but in fact it was an occupant of the same town with the same name that had been walloping his woman, Hals didn't even have a wife at the time of the drama.
Other stories of him being a booze hound seem to have been false too, based on hearsay and older biographer's work.
Hals painted a lot of married couples and portraits in general, the most famous of which is probably the Laughing Cavalier. His technique was a lot looser than many other Baroque artists and it wasn't until the Impressionist movement of the 19th century that his style became popular again.
 David Teniers the Younger – The Archduke Leopold Wilhelm in his Gallery in Brussels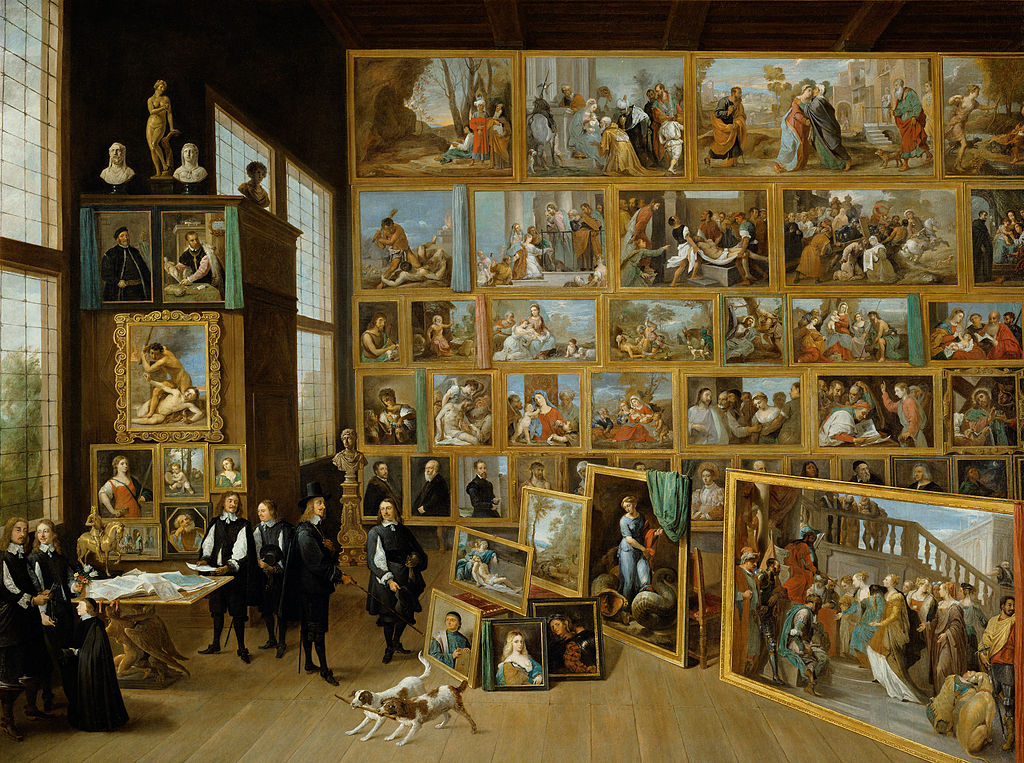 Tenniers was another Antwerp born artist, son of, guess who?…. that's right, David Teniers the Elder. He covered a wide variety of subject matter: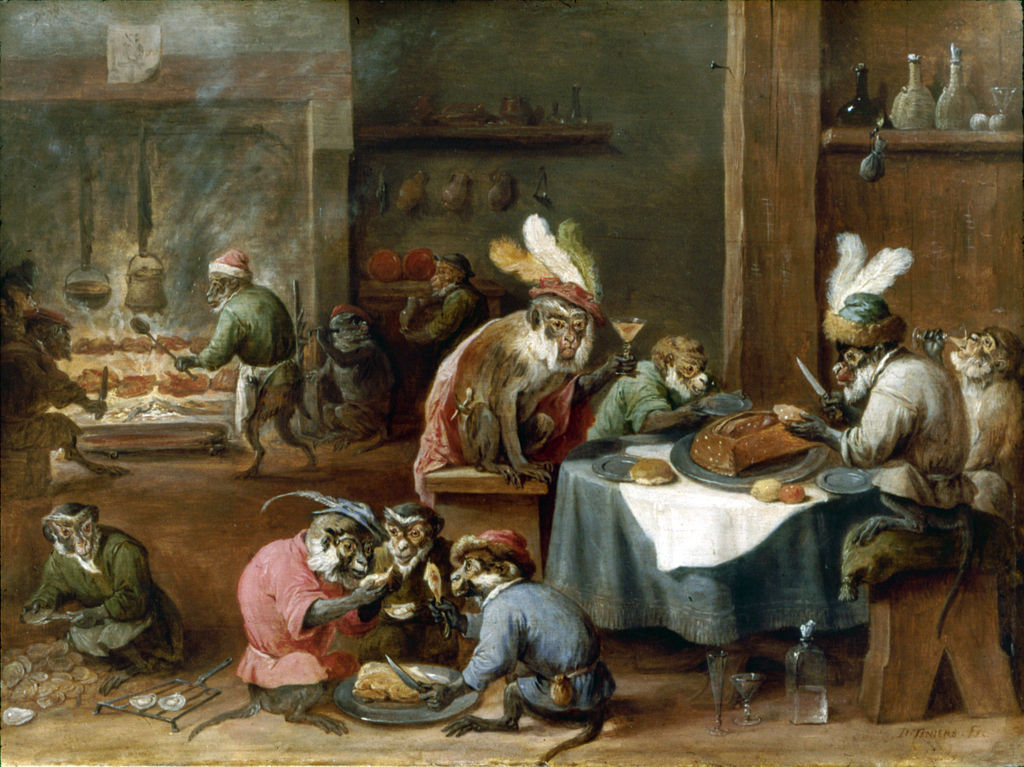 Thanks for joining me on that mad dash through Baroque era artistry. Hopefully I'll retain some of the information I've learned today. It seems unlikely though.