Wojtek, an orphaned Syrian brown bear, touched the hearts and minds of many military men from Syria to Edinburgh, from Poland to Egypt. He's commemorated worldwide and all he did was carry stuff about and eat cigarettes. He was a bit of a legend by all accounts.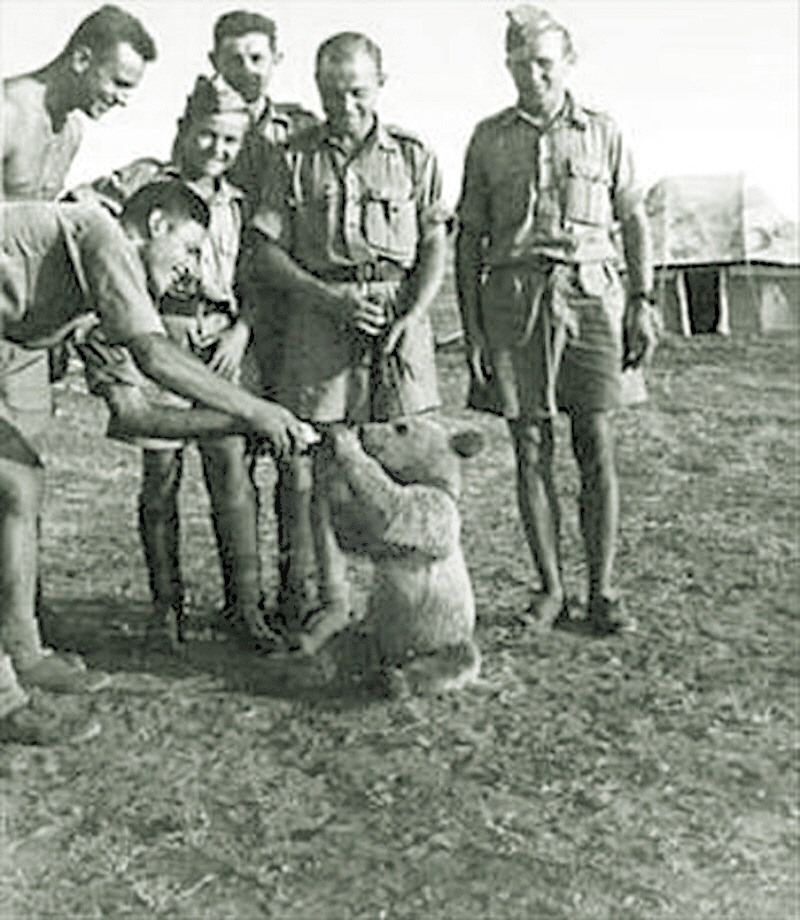 Wojtek was initially discovered in Iran by a young girl after his mother had been shot. The youngster sold the abandoned bear cub to Irena (Inka) Bokiewicz, a young Polish refugee walking across the Elbruz mountains to escape from the Soviet Union.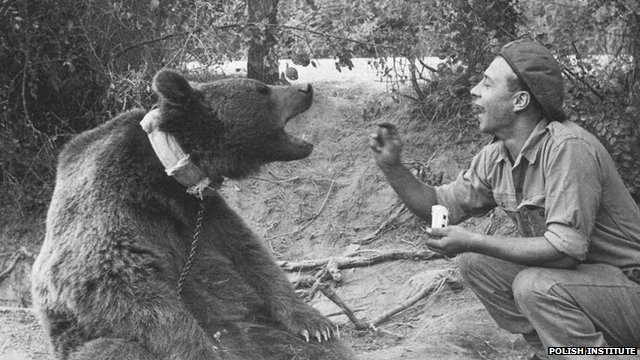 The bear soon became too big for Bokiewicz to look after so she donated it to the Polish Army. At this stage the bear was still less than a year old and had trouble swallowing. The troops looked after the bear as best they could, feeding it condensed milk from an emptied vodka bottle and giving it treats like marmalade, honey and syrup. Wojtek picked up some bad habits along the way too, beer became his favourite drink and he liked to smoke and eat cigarettes.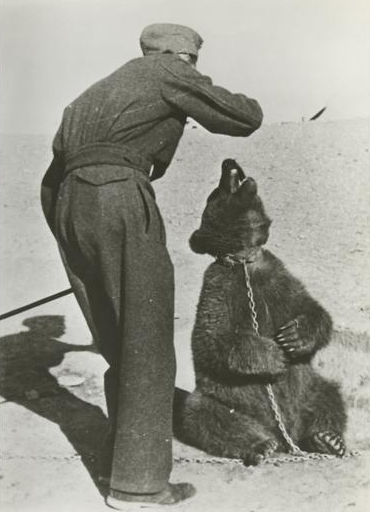 Wojtek enjoyed a good old-fashioned wrestle and was taught how to salute on command. He was a popular bear and an unofficial mascot; he moved with the Polish Army as they traveled to Iraq, Palestine, Syria and Egypt.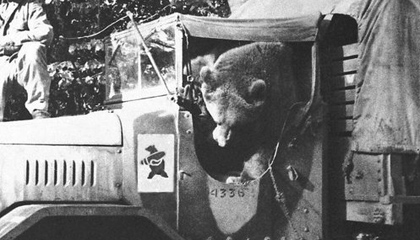 In order to get Wojtek aboard an English military vessel that was leaving Egypt they had to officially sign him up to the 22nd Artillery Supply Company of the Polish II Corps. Two soldiers were put in charge of him and he strolled aboard with the rest of the troops.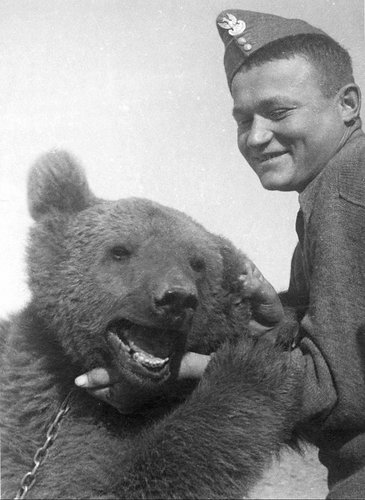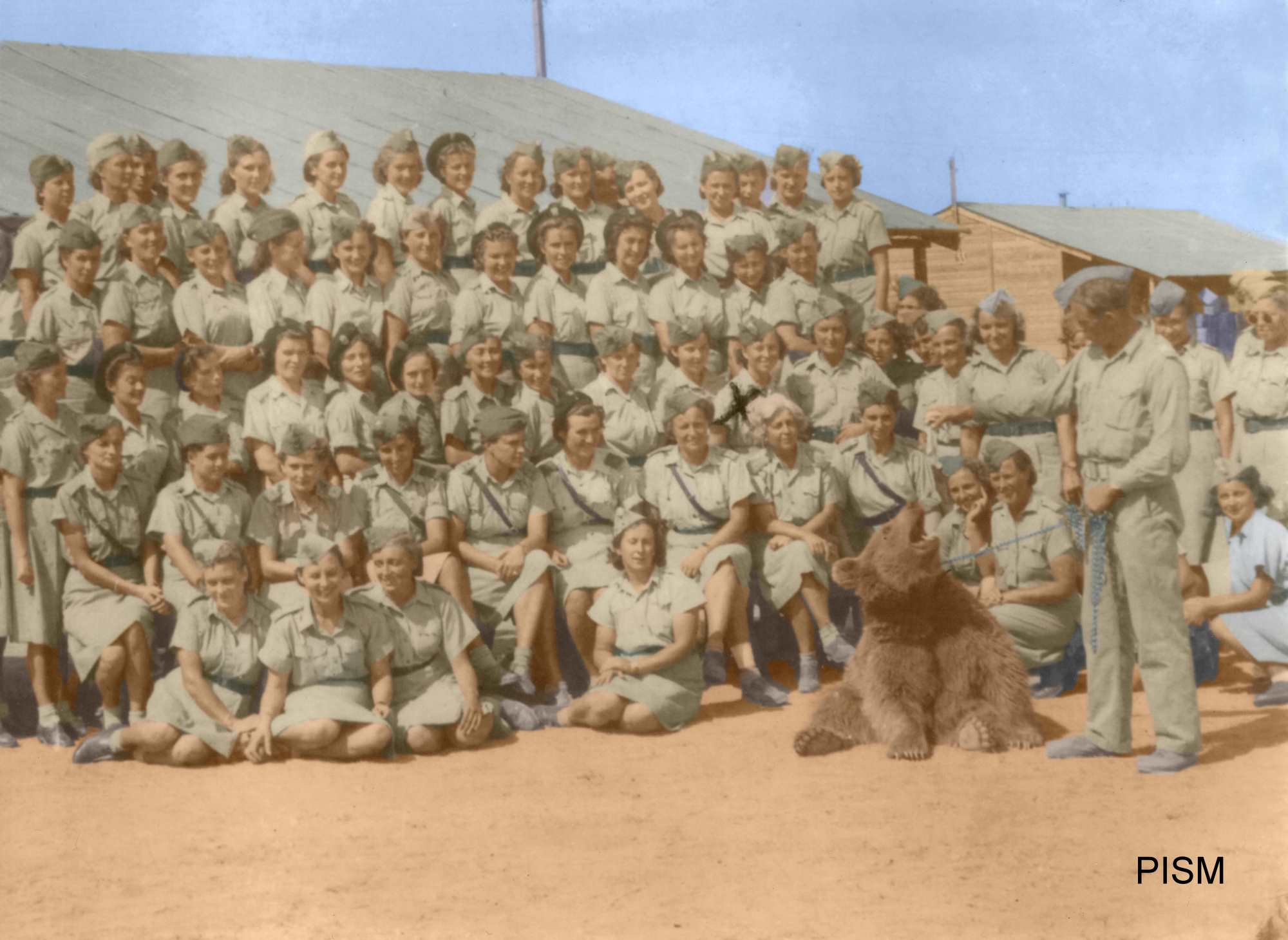 During the Battle of Monte Cassino Wojtek helped by transporting ammunition – never dropping a single box of bombs, which is fortunate. He slept in a crate or in tents with the other soldiers. He was so popular he made it onto the 22nd Transport Company's official emblem: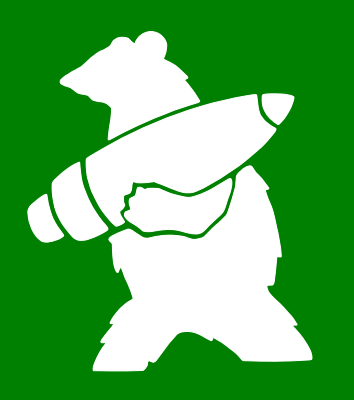 After the war Wojtek moved with some of II Corps to Scotland which would be his final resting place. As the troops were demobilized in 1947 Wojtek was donated to Edinburgh zoo where he lived out the remaining 16 years of his life. He was a popular attraction at the zoo and people would occasionally throw cigarettes into the cage for him; he had to eat the cigarettes though, because no one was there to light them for him. Poor chap.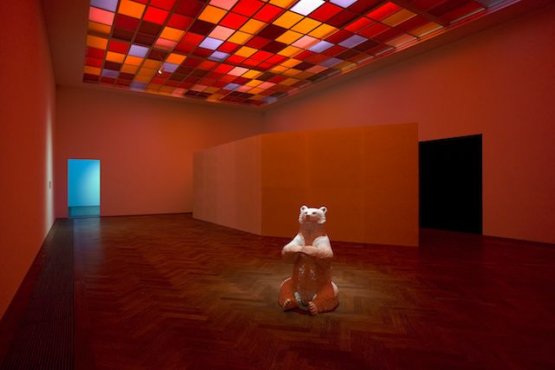 If you feel like you would like to pay your respects to this well-loved and well-traveled bear there are plenty of places to do so. There is a stone tablet in Edinburgh Zoo in his honor, plaques in the Imperial War Museum and Canadian War Museum in Ottawa, as well as a sculpture by artist David Harding in the Sikorski Museum in London (pictured above) and a carved wooden sculpture in Weelsby Woods, Grimsby (pictured below with a Polish veteran).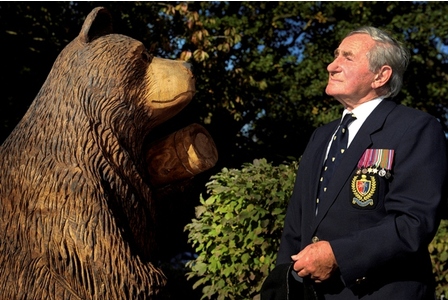 On 25 April 2013, Kraków city council decided to erect a statue of the bear in Park Jordana. It was unveiled on 18 May 2014: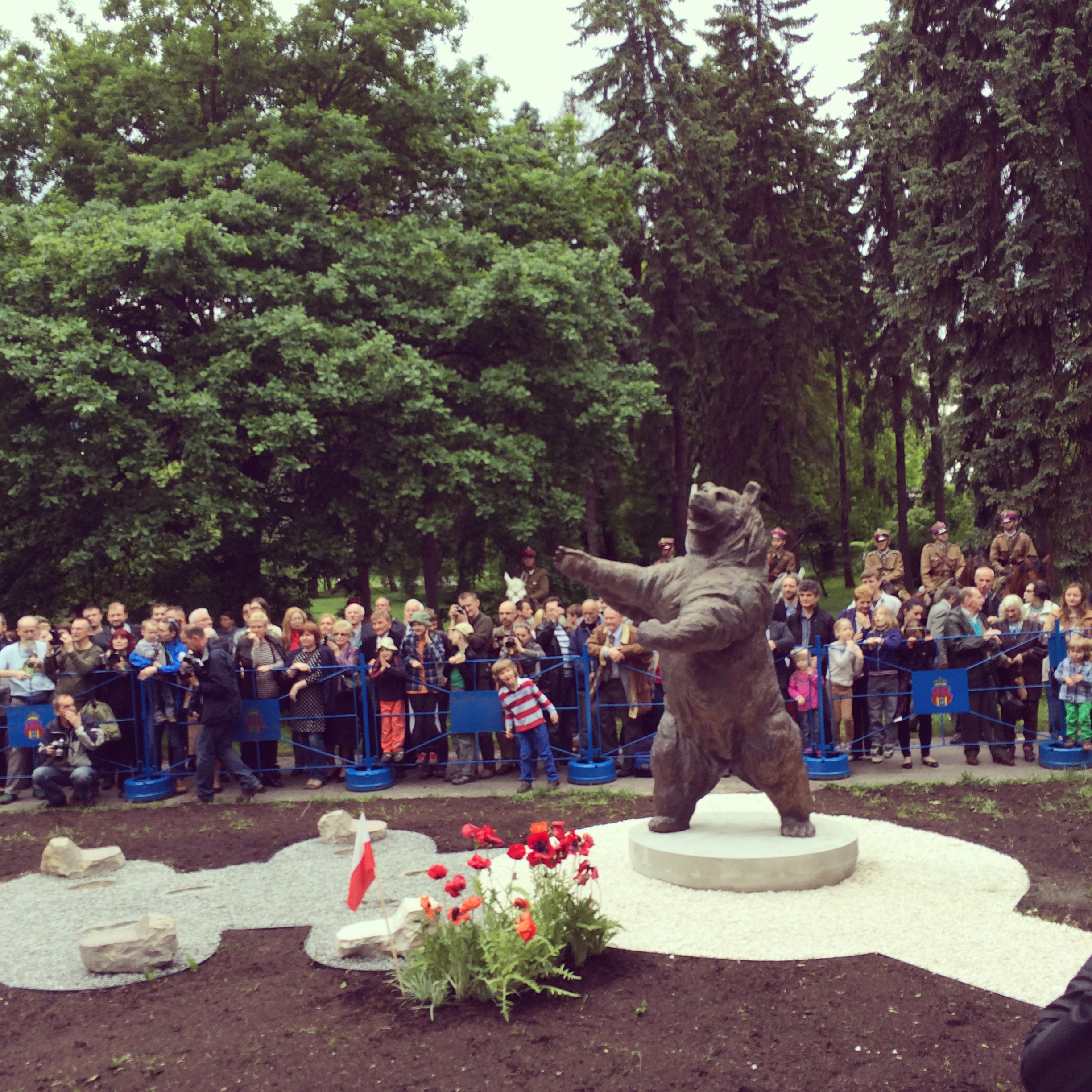 That's a nice little story isn't it?
MORE BEARS:
KURILL LAKE, A BEARS WONDERLAND
THE DOG BEAR / BEAR DOG CONUNDRUM