Kami-kiri
Kami-kiri means "hair-cutter". They hang around in urban areas, having a penchant for back alleys and toilets. In general they sneak about chopping people's hair off. If they catch wind that someone is about to accidentally marry a ghost they cut off the lady's hair to try to prevent the unholy matrimony from taking place.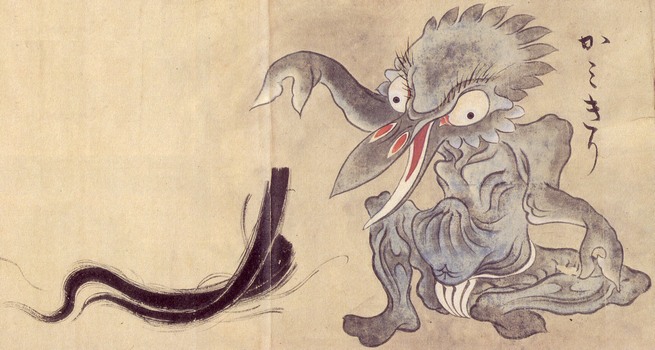 CLICK HERE FOR MEDIEVAL MONSTERS
CLICK HERE FOR MORE MEDIEVAL MONSTERS
Inugami
The Inugami are like black magic dog demons. You don't mess about with these fellas. If you want to summon an Inugami for your self this is what you have to do. DON'T TRY THIS AT HOME:
Bury a normal pet dog in the ground so that only its head is showing, put a bowl of food or water just out of its reach. Then after a few days when the dog is out of its mind and about to die, sever its head and bury it under a noisy street. After another set period of time dig up the head and bury it in a shrine with its body.
Personally, I might not bother.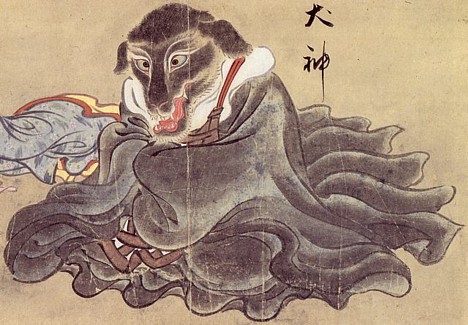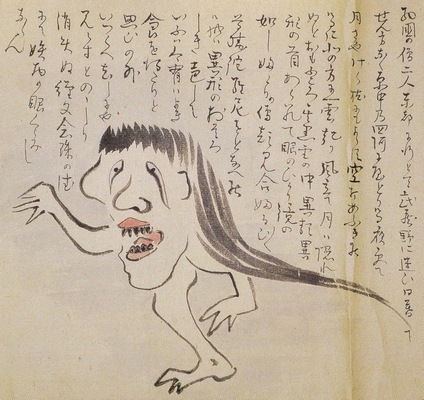 LATEST NEWS ON THE LOCH NESS MONSTER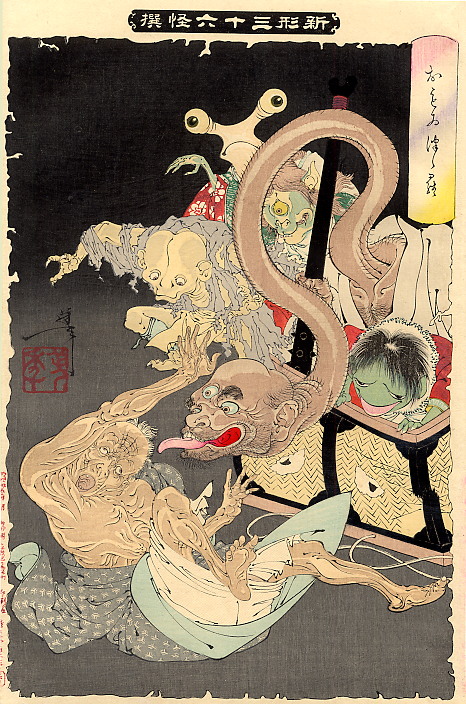 Ukiyo-e prints of yōkai, by Kawanabe Kyōsai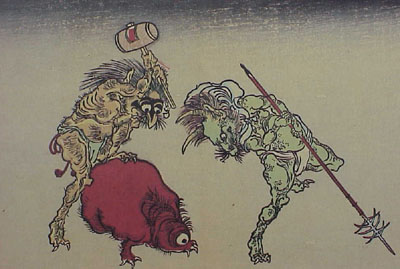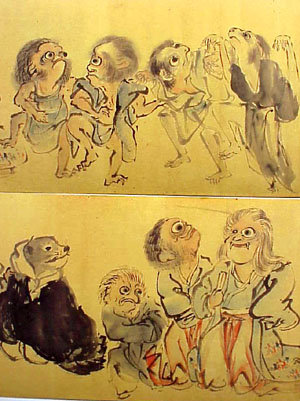 Suushi Gagoze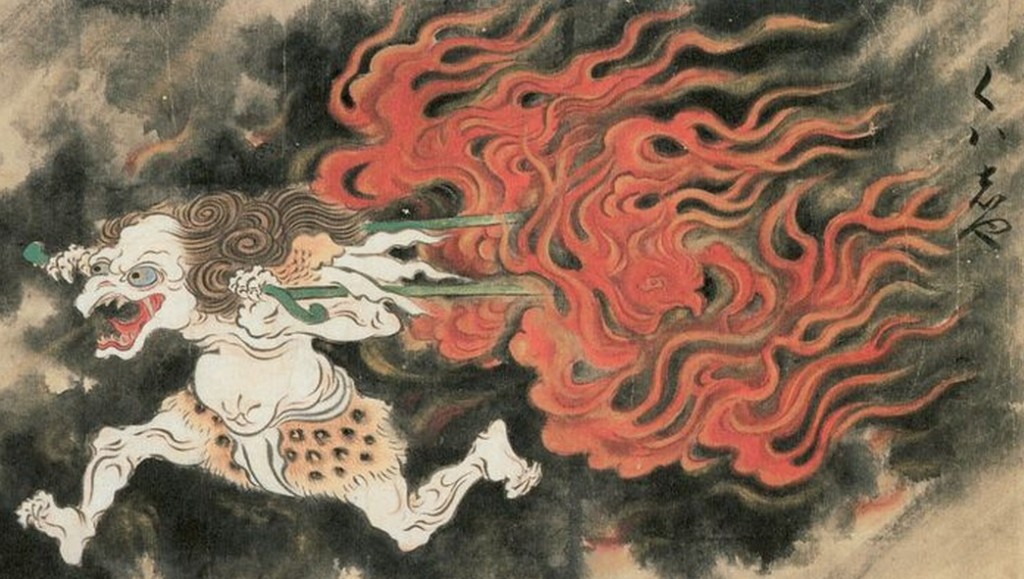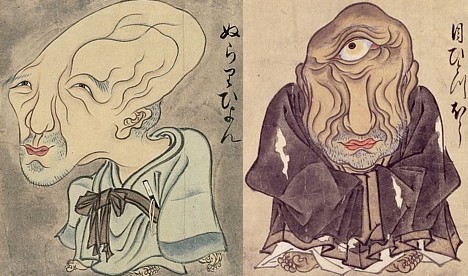 Have a look at these next…