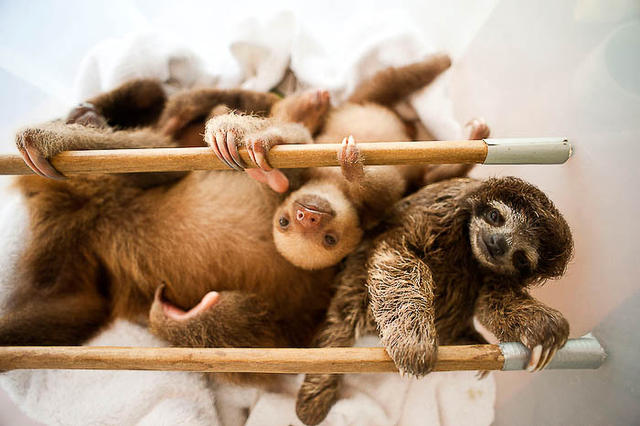 The following pictures were taken at a sloth sanctuary in Costa Rica, it's the biggest sloth sanctuary in the world (I think). The sanctuary's owner – Judy Arroyo – was born and raised in Alaska where there are roughly zero wild sloths. She decided to buy up some swamp land in Costa Rica. Everyone thought she was nuts for buying a swamp, it didn't seem like the most sensible idea in the world. But what do they know?
Arroyo and her partner started a boat tour company where tourists could enjoy the wide variety of wildlife in Costa Rica. In 1991 a massive earthquake struck and destroyed their home and stopped the tourist trade. Unperturbed the couple rebuilt their home and added a small hotel on the side.
One day a local girl brought them an orphaned sloth, Arroyo asked the local zoo how to look after it and they basically said "dunno". So they looked after it themselves and it grew big and strong and years later Buttercup is still a resident. News traveled fast and Arroyo et al found themselves with more and more sloths year on year.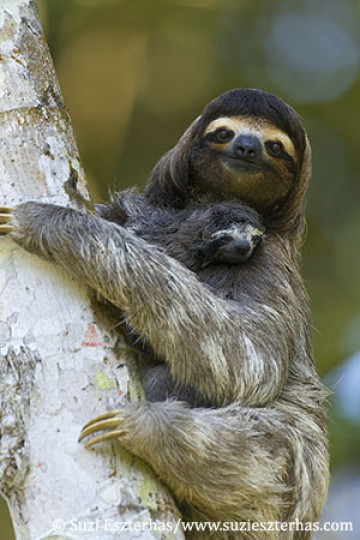 The family has saved more than 500 two-toed and three-toed sloths, 149 of which are now permanent residents who could not be reintegrated into the wild either because they were too young when they arrived or due to amputations and injuries. If you're ever in the area you can visit and volunteer.

Aahhhhh…
MORE CRITTERS:
POMERANIAN PUPPIES ARE ANNOYINGLY CUTE
VIDEO OF A SQUIRREL HIDING A NUT IN A DOG
INSIDE A WILDCAT BREEDER'S HOME