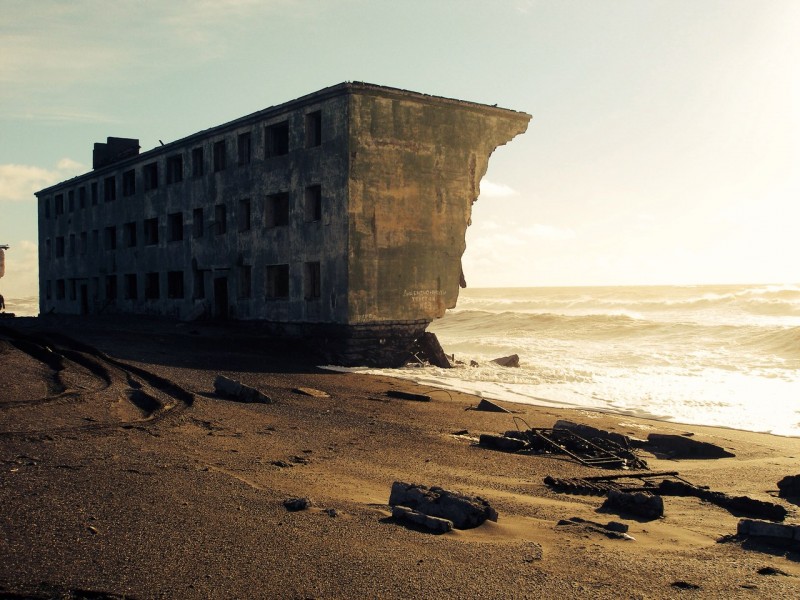 The Kamchatka Peninsula is situated in the Russian Far East and runs for about 800 miles. It covers around 100,000 square miles and lies between the Pacific Ocean to the east and the Sea of Okhotsk to the west. The peninsula is home to the 'volcanoes of Kamchatka', a UNESCO World Heritage Site.
These otherworldly pictures aren't a Photoshop job as they may appear, they're part of an abandoned fishing village. During the Soviet era fishing in the area became unprofitable and so they jumped ship and left. It's probably a good job they did too, the sea seems eager to consume them. (Click to enlarge)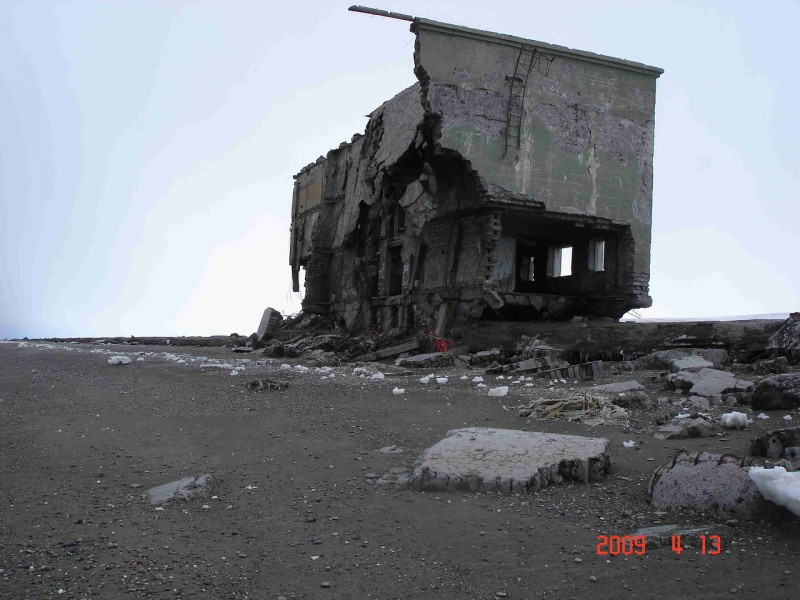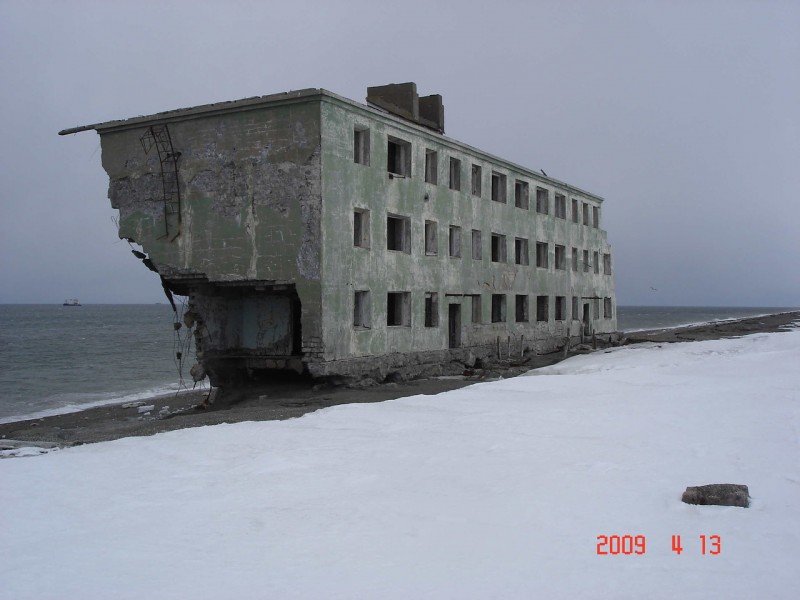 I only found a couple of pictures of that particular fishing village but I found some other photos of abandoned stuff in the region, so you may as well have a look at them too seeing as you're here:
This isn't abandoned, and it's not a building either, it's a cave in Kamchatka… I'm a sucker for an ice cave.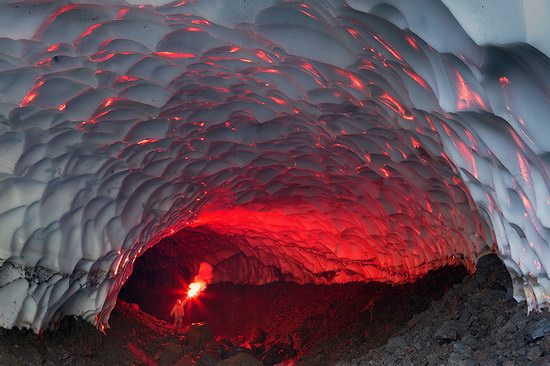 MORE AMAZING WILDLIFE IN KAMCHATKA
RUSSIAN WINTER PHOTO COLLECTION
THE WILDERNESS OF WRANGEL ISLAND
SIBERIA 100 YEARS AGO: PHOTO COLLECTION