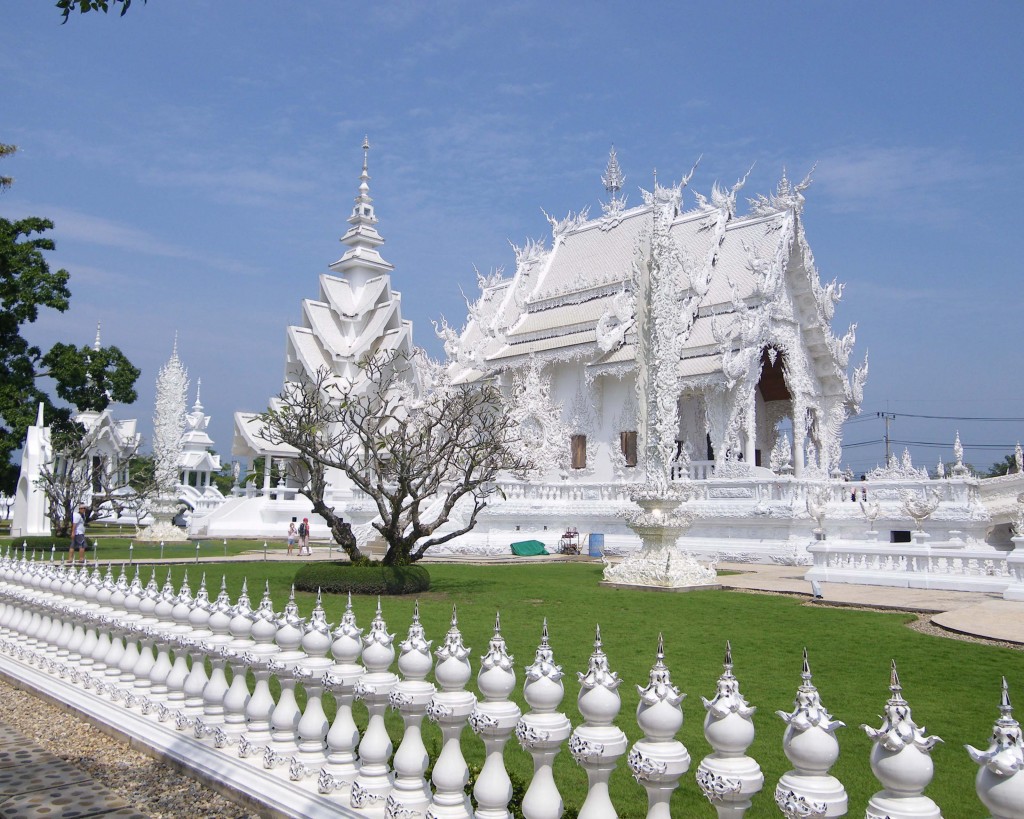 When people say that something is jaw-dropping, it rarely is. But when I saw pictures of the White Temple in Chiang Rai, Thailand I genuinely did stare with my jaw agape. The temple was designed by Chalermchai Kositpipat in 1997 and, although I dislike using the term, it is kind of mind-blowing isn't it?
The white temple was damaged by an earthquake in May 2014, but it has already been shimmied back to its former glory by Kositpipat (an artist better known for painting) who has vowed to make it his life's work. You would though wouldn't you?
Most images can be clicked to enlarge…
These are depictions of the poor lost souls in hell…
All of this pristine splendor is strange enough, but, once you get inside, the weird dial is turned right up to 1,000,000. Rather than immaculate white, you have a startlingly red sci-fi theme… yes… SCI-FI… lasers, everything. Honestly, it's nuts… Spiderman, Angry Birds… I'm not even joking…
Seriously… get a load of this for the interior deco of a temple…
Last but not least, Kung Fu Panda… I mean?…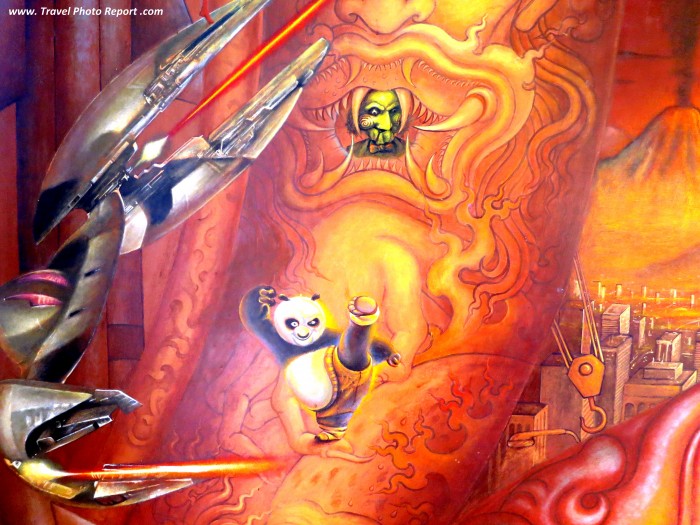 How about that for a fresh batch of bonkers hey?
MORE COOL STUFF FROM ASIA: