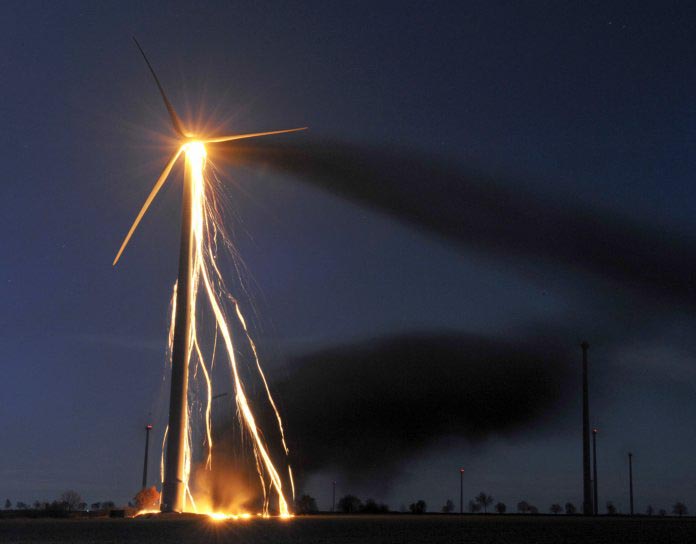 There's been a bit of a fuss in the news recently about wind farms catching fire on a whim. Scientists do expect the odd flare up, you've got wind, oil and plastics –  a recipe for a fast growing toxic blaze. However, according to a recent study by Imperial College London, these turbines are catching on fire ten times more often than is publicly reported.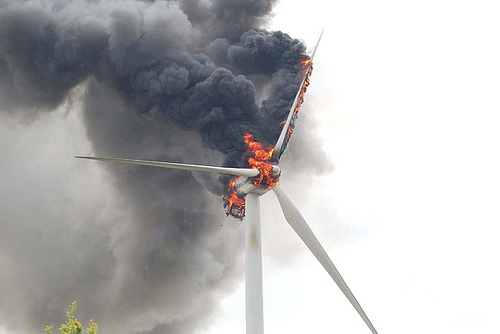 It's a financial headache of course, an individual wind turbine can cost in excess of £2 million; but more importantly, there's the issue of safety. People's property and well being might literally be in the firing line.
Because the fires occur at such a height, they have to be left to go out on their own, which can take some time. On top of that, in drier areas, there's the threat of forest fires, and no one likes that, especially badgers.
HOW TO PREDICT THE WEATHER WITH CLOUDS
SHOULD WE WORRY ABOUT CHEMTRAILS?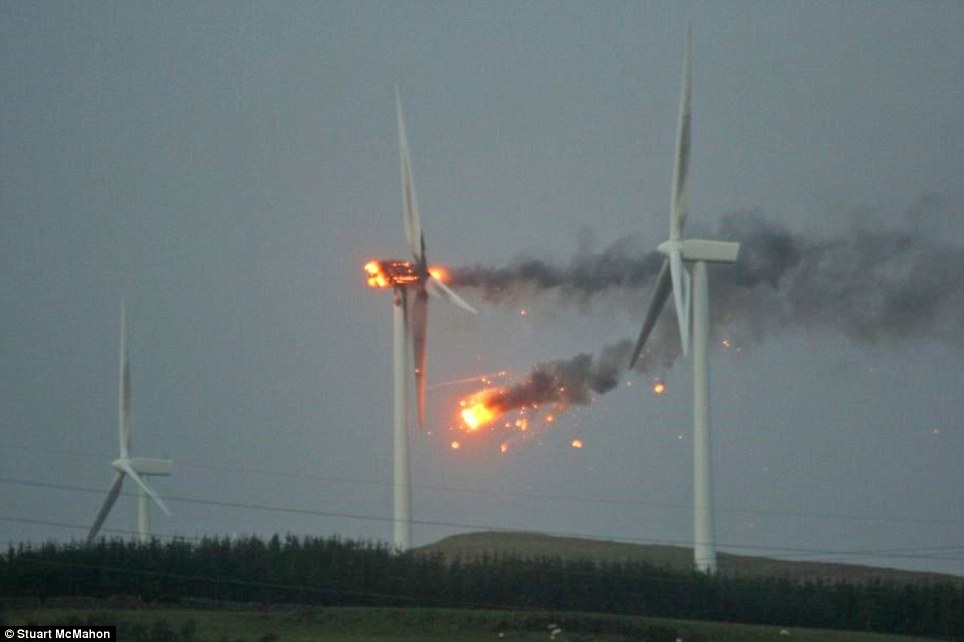 The reasons for the fires are generally bad/tardy maintenance, electrical malfunction and lightning strikes.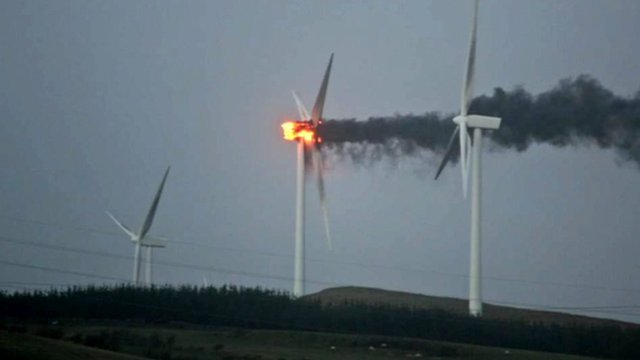 The number of these fires aren't made public particularly willingly because toxic burning plastic and malfunctioning wind farms aren't very green. It's no surprise that they're keeping it quiet. The wind industry has plenty of people against it already so this will just fan the flames of dissent some more.
Anti-wind farm folks say that because it takes so much energy to build and maintain these things, if they start catching on fire and spreading plastic fumes around, they may not really be particularly environmentally friendly at all.
They also smash up birds and apparently make too much noise for the NIMBY brigade. Wind farms are still way better than petrol though, and better than eating children, but possibly not the best possible solution.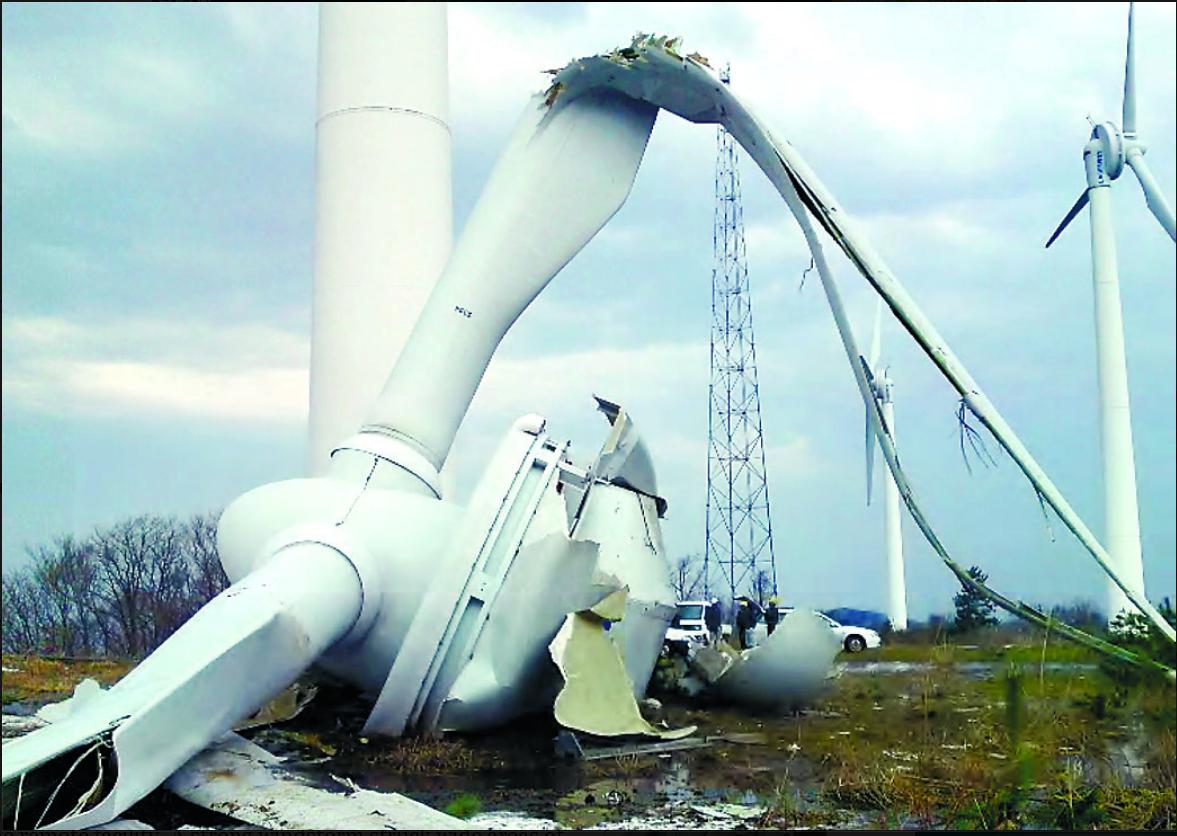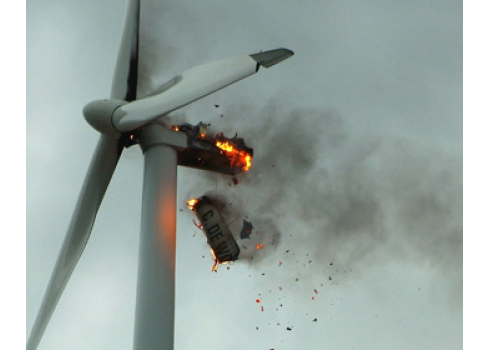 Seeing as I haven't got any better ideas though, I can't be too scathing. At least they're trying. Green energy is such a new field that it's bound to have teething problems and when we look back in 20 years time we might slap our thighs with mirth that we ever thought wind farms could work.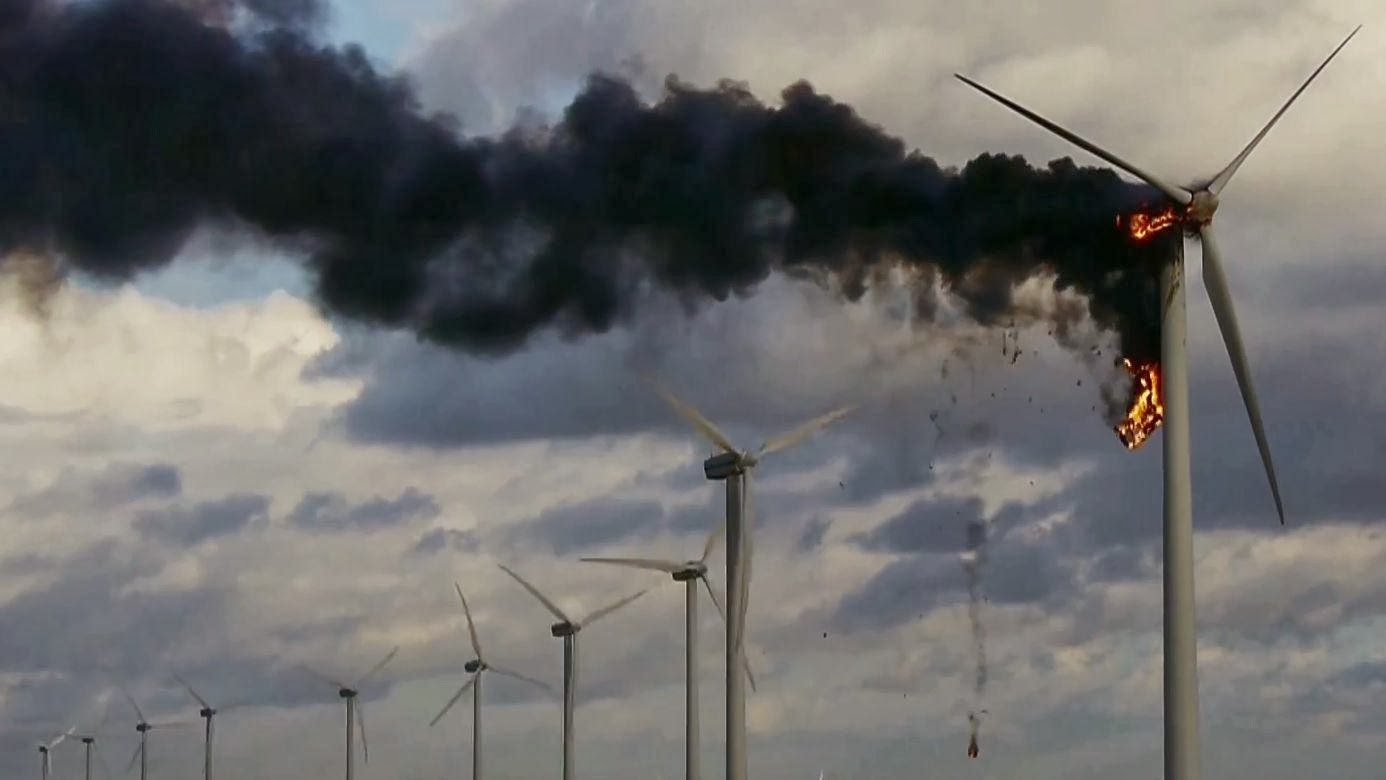 Hopefully, however, the technology and safety will increase to such a point that they are actually a wonderful and cheap method of powering my computer.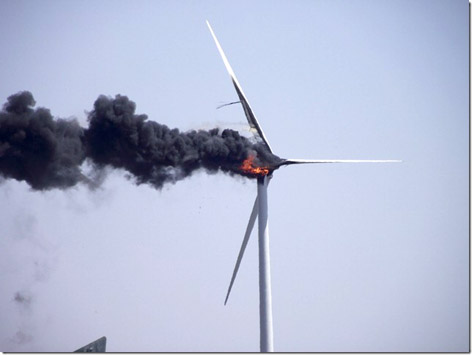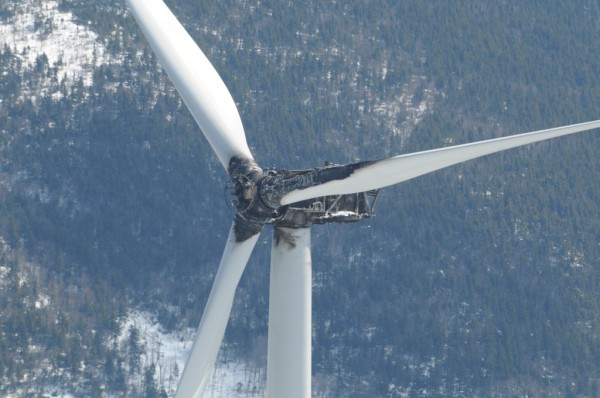 MORE ENVIRONMENT STUFF:
NORILISK – VERY NORTH AND VERY DIRTY
ENVIRONMENTALLY SOUND MOSS GRAFFITI