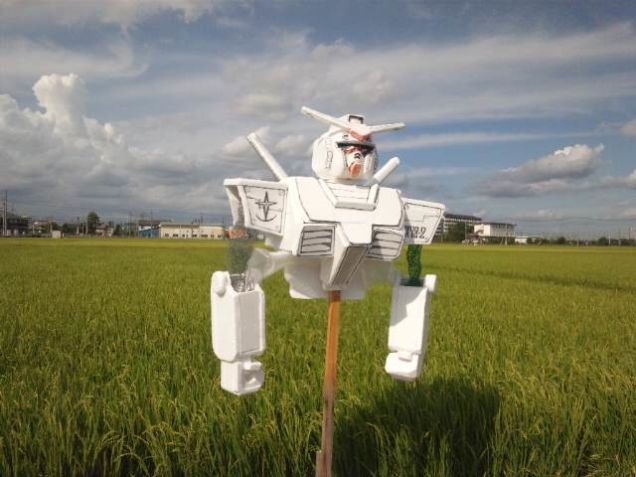 Last night I was searching for photos of Japanese fans of the rock band Kiss. I thought there might be some cool pictures. As it turns out if you Google "Japanese kiss fans" you don't necessarily get fans of the band kiss, rather the action. So it was a failing mission until I came across a photo of a Japanese scarecrow painted up as a member of Kiss. So then of course one thing led to another and BOOM a post about Japanese scarecrows or "kakashi" was born.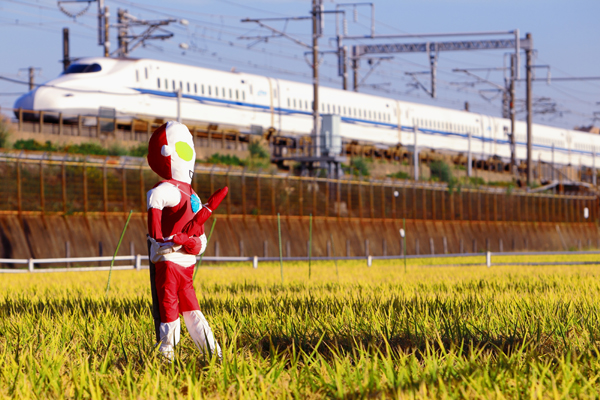 Most scarecrows in Japan are pretty normal apparently, but not all of them. There are scarecrow contests and festivals and people really go to town. They're popular with the kids, but by the high standards in some of these scarecrows I can tell that the kids were very much kept away from the building process. Kids have stupid club hands and pillock fingers, that's why everything they make and draw looks so rubbish you see.

There are scarecrow festivals in a multitude of regions in Japan. One was started in the Aomori prefecture to help the economy out and welcome their new bullet train station, but now it's just continued for the sake of sheer joy. They're trying to line a 15 km long road with scarecrows. Good luck to them.
So I've collated some images from across the Japanese nation for you to have a long old look at. We'll start with Gene Simmonds' mate shall we… move over Worzel Gummidge…